So I have been working on my 77 Malibu project with 54k original miles. I finally got around to replacing a factory original AC fuel pump that was seeping fuel from seam around the bottom. After the install I immediately noticed the engine running rough. The carburetor was flooding badly and choking the engine. I suspected the carb needed to be rebuilt so I took the easy way out and bought a rebuilt unit from O'Reilly's Auto Parts. Installed it, same problem. The new fuel pump was a Spectra Premium from Rock Auto. Fortunately the original shipment they sent did not include gaskets so they sent a new fuel pump with gaskets at no charge. So having the extra fuel pump I switched it out and corrected the problem. Then installed my old carb and it ran even better than the rebuilt from O'Reilly's. Never seen a brand new fuel pump put out that much pressure before. Has anyone else experienced this?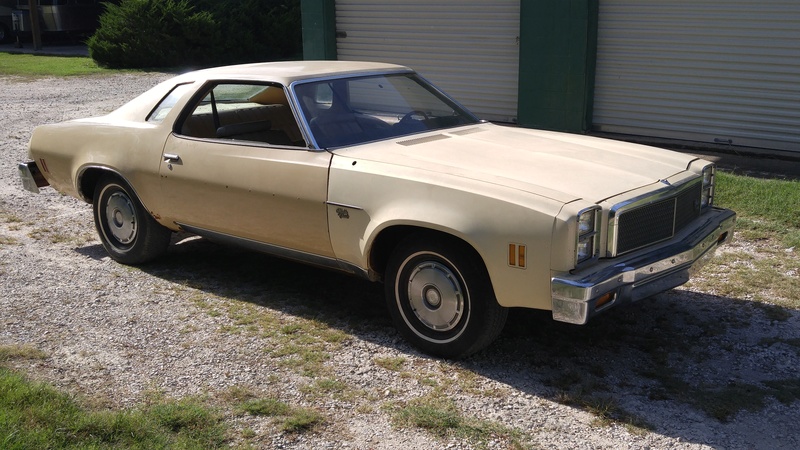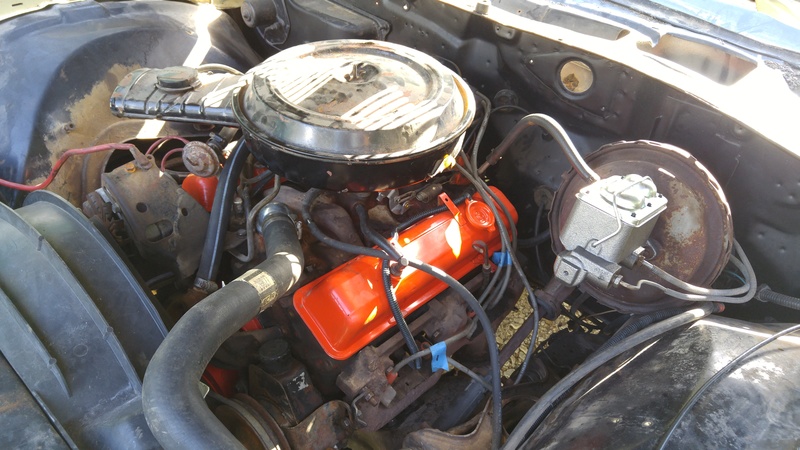 g3chevy

Donating Member





Street Cred

: 16



Yep. I have had new fuelpumps that put out 7-8 psi that is enough to flood the carb. But that has usually been edelbrock or holly pumps. Most carbs cant handle more than 4-5 psi before they flood. But good you Found a solution for the problem.

Hs1973

G3GM Member





Street Cred

: 4



Quickfuel Slayer carbs can only take 6 psi or it will void the warranty. my first crate engine had a Holly pump on it and ran/ideled like s#!t and I had to put a fuel regulator on it to make it run.

SSTOOLMAN

Donating Member





Street Cred

: 7



yes its kinda common with the fuel pumps. there is no quality control anymore. It's hit or miss. Not surprising to hear the original carb runs better. Parts store rebuilt carbs get a generic calibration so that one size fits all, It's rare to get one that works properly. Maybe you can get your money back for the carb. Get a good ethanol resistant kit from one of the on-line suppliers and you'll get years of service out of it.

73ss

G3GM Member





Street Cred

: 10



Thanks gentlemen, I appreciate the feedback!

g3chevy

Donating Member





Street Cred

: 16



There was talk on another forum about Edelbrock fuel pumps doing the same thing, and even on their AFB copy carbs.. I suppose folks used the same pump MFGR thinking it would all match up !!

pila

Donating Member





Street Cred

: 43



Same thing happened to my AMC. Installed a regulator and dialed it down to 4 PSI and now it runs great.

Tom77

Donating Member





Street Cred

: 8



WHat are carb you running because i believe i have the same pump as you which has too high of PSI then my edelbrock can handle.

JF74chevelle

G3GM Member





Street Cred

: 0



Assuming that you were talking about a q-jet carb, the early ones wouldn't tolerate over about 4.5 PSi, while the later variety seem to have the float fulcrum moved, to tolerate more pressure. The stock carb ( with minor alterations) on the '76 Caddy engine in my Elco, has 6.5 PSI listed in the factory manual, for max pressure. It runs OK at 7 PSI with the electric pump, but that's likely on the edge of what it will stand...

pila

Donating Member





Street Cred

: 43



You can't even trust AC Delco anymore because a lot of their stuff is made in Chineseum too.

ant7377

G3GM Fanatic





Street Cred

: 31



I was running a stock Rochester 2 barrel. The second Spectra fuel pump I installed worked perfectly. I'm guessing the first one was not manufactured properly and put out too much pressure. Sold my Mailbu to a guy here in the Houston area back in September. He told me he drove it to Austin and back so I'm thinking its fixed. He says he loves the car. Glad it went to someone that appreciates it.

g3chevy

Donating Member





Street Cred

: 16




---
Permissions in this forum:
You
cannot
reply to topics in this forum