Thought I would share a pic of my first restoration....69 Chevelle SS...it was a 396 car. Ever mess up and sell a gem you wish you had back?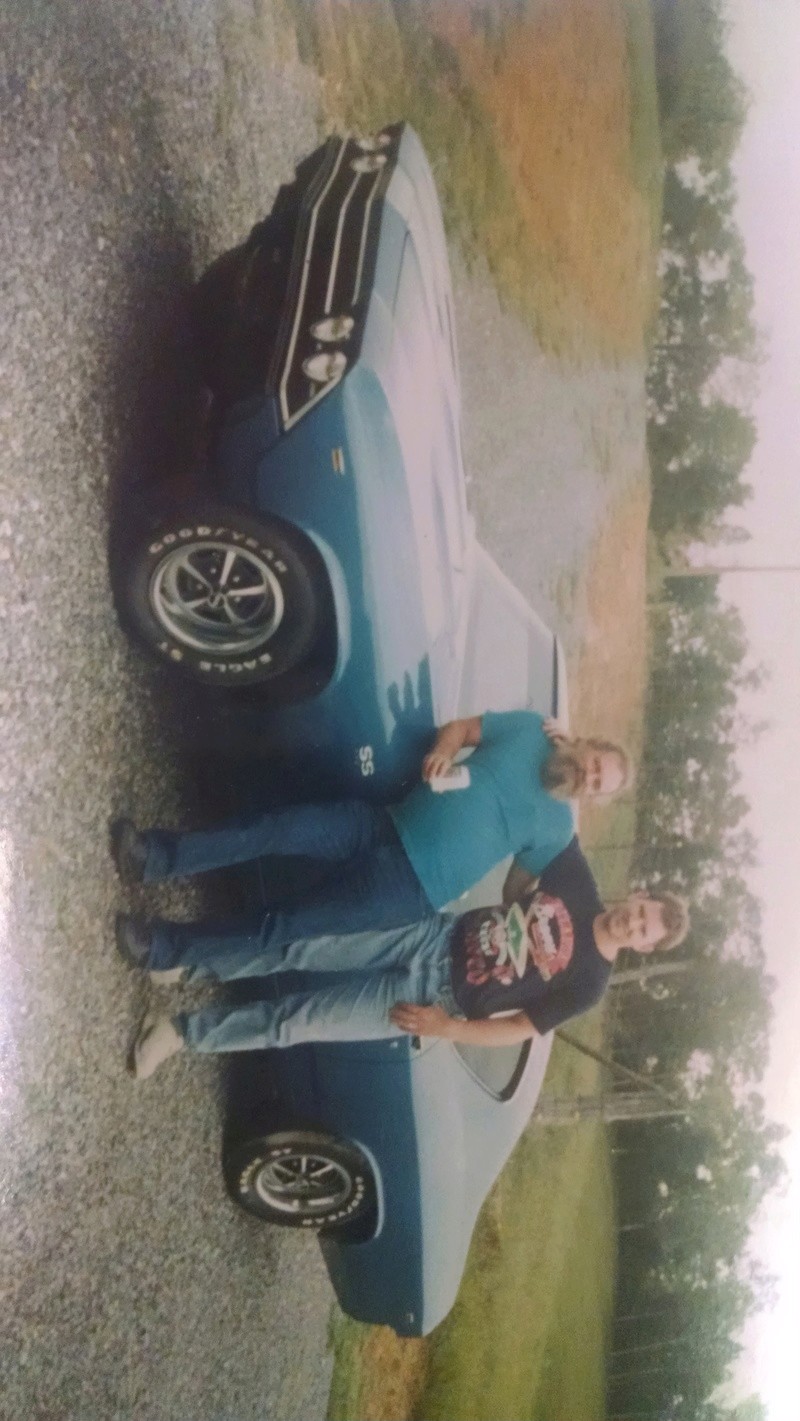 Scott 73 SS

G3GM Member





Street Cred

: 0



'69 was such an awesome year for Chevy! Camaro and Chevelle from that year are at the top of my list of favorite cars.

I see you live near Greeneville? I used to travel there to visit a couple of customers occasionally when I was in Sales for an Industrial Distributor. Nice area...

Mcarlo77

Donating Member





Street Cred

: 64



Yeah.....I love East Tennessee

Scott 73 SS

G3GM Member





Street Cred

: 0



Wow yes one of my all time favorites too! So how about some details. Real SS? Stick or automatic? L35 car (325hp) or L34 (350hp). I'm sure you'd mention if it was an L78 car (375hp)

Guess we will all have those "shoulda kept it" cars. I remember a guy I worked with who was old enough to drive in the mid-70's passed on buying a decent original Superbird for like 1000 bucks. I remember him saying it was during the oil embargo and you couldn't give muscle cars away.

clanceman427

G3GM Enthusiast





Street Cred

: 15



Hahahahahah.......it was just a 325 HP........factory air car.......I drove it for almost 10 years and sold it for 2500......it was the greatest car ....... I had put all new front end parts....rebuilt the door hinges.....new carpet new paint....new emblems....new tail lights.....the engine was a 396...40 over......... sooooooo.....a 402 10 over I think...... anyway......I miss her

Scott 73 SS

G3GM Member





Street Cred

: 0



The skinny kid was me........65 pounds ago with hair !!!!!!!

Scott 73 SS

G3GM Member





Street Cred

: 0



It was a real SS. It still had the clutch pedal but I restored a factory console and shifter and left it automatic..........my dad....also in the picture...... always use to say...(he owned an 69 big block Chevelle) ever time those boys in them 390 Torinos reached for the clutch......I would get a half a car length on them.......hahahahaha.......so I left it automatic for him......me though.......I like a good Muncie !!!!!

Scott 73 SS

G3GM Member





Street Cred

: 0



I did it twice sold a car and to the day still regret doing it. In the 80s i bought an original 396 Big Block rs/ ss camaro 1970. That car Haul A$$. Sold it dirt cheap. Second car was a original rustfree super Nice charger 1971 with 70k miles one owner California Black plate. That was the best car i ever owned. But i had to let it go cause i was out of work at the time. I still see it from time to time, and i hate seeing it every time i do. I would by it back in a heartbeat. But he wont sell it. Damn damn. But hey cant keep them all.

Hs1973

G3GM Member





Street Cred

: 4



Looks like a great 1969 Chevelle ... too bad you sold it, Scott!
Cort,
www.oldcarsstronghearts.com
pig&cowValves.paceMaker * 1979 CC to 2003 MGM + 81mc
"I shiver when I see the falling snow" | Merle Haggard | 'If We Make It Through December'

knightfan26917

G3GM Senior Member





Street Cred

: 8



69 was a great year . GM had it going on. Love the Cutlass that year too and even the Impala the Buicks all
Of them.

ant7377

G3GM Fanatic





Street Cred

: 34




---
Permissions in this forum:
You
cannot
reply to topics in this forum