Found an '89 Caddy Brougham at the yard yesterday. The rear sway and lower control arms looked very familiar, so I pulled the sway bar just in case it might fit. Maybe I can measure it today or tomorrow.
I was going to pull the LCAs too but did not have a larger enough socket. Does anyone know if these might be the right fit? Then I wandered off and found a '94 Camaro. It looked might familiar too. The sway bar however is not attached to the LCA but hanging just inside of it. I wonder if it would fit? Anybody ever try this? In any case, I wonder if the control arms would fit. They are drilled already, and in better shape than the caddy's.
I also got to thinking about the air compressor on the caddy. It seemed in good enough shape, but I guess I wouldn't know until I got it home. There is no switch on the caddy dash, so I assume it works in some automatic way. I was hoping to do some of those airbags inside the coils for the rear as they seem to get the highest rating for comfort, but this might be a way to get set up on a smaller budget?

crice63

Donating Member





Street Cred

: 0



Unless the caddy is same platform is same as Impala I doubt it will fit it looks way different than My Impala rear sway bar, and Not sure about the 98 camaro But would be safe to say No I believe
___________________________________________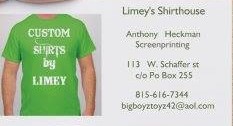 Limey SE

Management





Street Cred

: 85



For the Camaro sway bar to work would require a bit of fabricating. All I can say is measure the distance between the ends and see if it lines up with anything on the Malibu. Other people have used sway bars that are set up like that on these cars, so I don't see an issue unless it is too short to find a suitable mount for the end link.

The Caddy bar is the same advice. Measure it out. I remember an old article in one of the hot rodding magazines about the Caprice station wagon that Chevy built to be a chase car for the Corvette. They used Cadillac limousine sway bars for it. The Caprice they used is dimensionally identical to these A-body cars with the exception of the wheelbase.

bigredlaguna

G3GM Senior Member





Street Cred

: 45



As for the sway bar, I would say it'll fit seeing how the "B" body GM rear ends will interchange from the late 70's until the mid 90's into our cars, then why wouldn't the sway bars as well? Only one way to tell though...give it a try.


fasrnur

G3GM Member





Street Cred

: 3



I just went out and measured the sway bar and held it up to my control arms and it looks to be a fit. It's not exactly robust--I will measure circumference and report back. On second look, the Camaro LCA are drilled but in the wrong place, so even if they are the same length they won't save me any trouble. I will take the dimensions of my control arms out and check them against the caddy. By the time I get those out, remove and replace the bushings, then swap mine, I might be close to a pair of the boxed UMI. It looks like they come with bushings already in place?

crice63

Donating Member





Street Cred

: 0



This caddy sway bar is small. Circumference of 2 1/16" / 3.14159 is just about .66" or 2/3" diameter. That seems a good deal smaller than what most of you guys are talking about. I'm not building a racer, but would like to be able to take standard corners without so much lean. Is this bar going to do anything significant?

Pullapart wants about $50 for the two trailing arms, I'm guessing maybe $50 or so for blast and powdercoat, and $40-50 for some new bushings. The Spohn boxed arms are $195, or about $50 more without the hassles. See, this is how budgets get broken.

crice63

Donating Member





Street Cred

: 0



Look for Impala / Roadmaster Type Vehicles in the yard .... That kinda pricey at that yard I know my Buddy paid around 29 or 33 for pair off 94 Impala
___________________________________________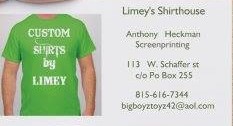 Limey SE

Management





Street Cred

: 85



If I were to do it again....check Crown Victorias for their sway bar and end link set up.  The old sway bars put a lot of stress on the control arms which is how GM was breaking them on the 94-96 Impala SS's.  That, and a crappy through design that didn't support very well.  It will require fabricating with the end links, but it puts the weight back on the frame instead of the suspension components.

brownbomber77

G3GM Member





Street Cred

: 4



The pic above shows the Camaro end link top bracket, which looks like it is bolted not welded to the frame. This might be a start on a solution.

crice63

Donating Member





Street Cred

: 0




Similar topics
---
Permissions in this forum:
You
cannot
reply to topics in this forum