Figured I would start a build thread to track progress, I wish I would have taken more "before" pictures though.  I found this '75 in the Spring nearly identical to the one I had in high school a few years ago.  Ok, 30 years ago but who's counting...  Anyway it was a one family owner since new vehicle, the guy I bought it from was 80 and his mother bought it new.  It sat a lot, outside unfortunately, and only has 112k on it.  The paint and interior are pretty beat up from the sun but not a ton of rust, just the usual stuff along the rockers and back of the wheel wells.  It ran ok, stock 350/350 2 barrel, I put in new plugs/wires/oil and tires just to drive it this summer and go on the Hot Rod Power Tour.  Now that the weather is crap I'm starting with the interior, changing it from blue to black, bench to bucket seat conversion, floor shifter and will build my own console.  I painted the lower dash and most of the plastic trim, put in a rear deck and dash cap, and will be putting in ACC carpet, all black.  I have a 5.3 LS and 200-4R waiting for me after the interior is done, and also front and rear suspension, going to lower it and level it out.
The trunk was in excellent condition, I scuffed it and painted POR-15 on the whole thing, everywhere I could reach.  The floors had some surface rust, I coated everywhere with POR-15 and laid in the fiberglass mesh in the front floor boards for a little extra strength, the mesh is only $12 so not a lot of added cost there.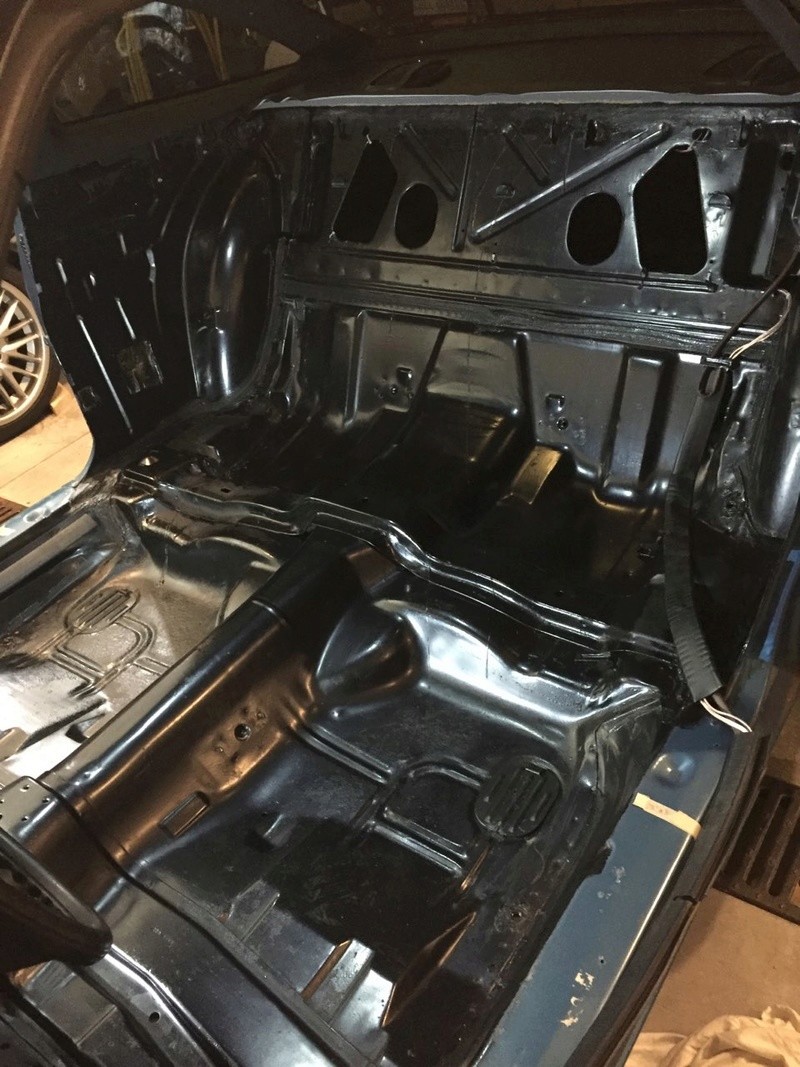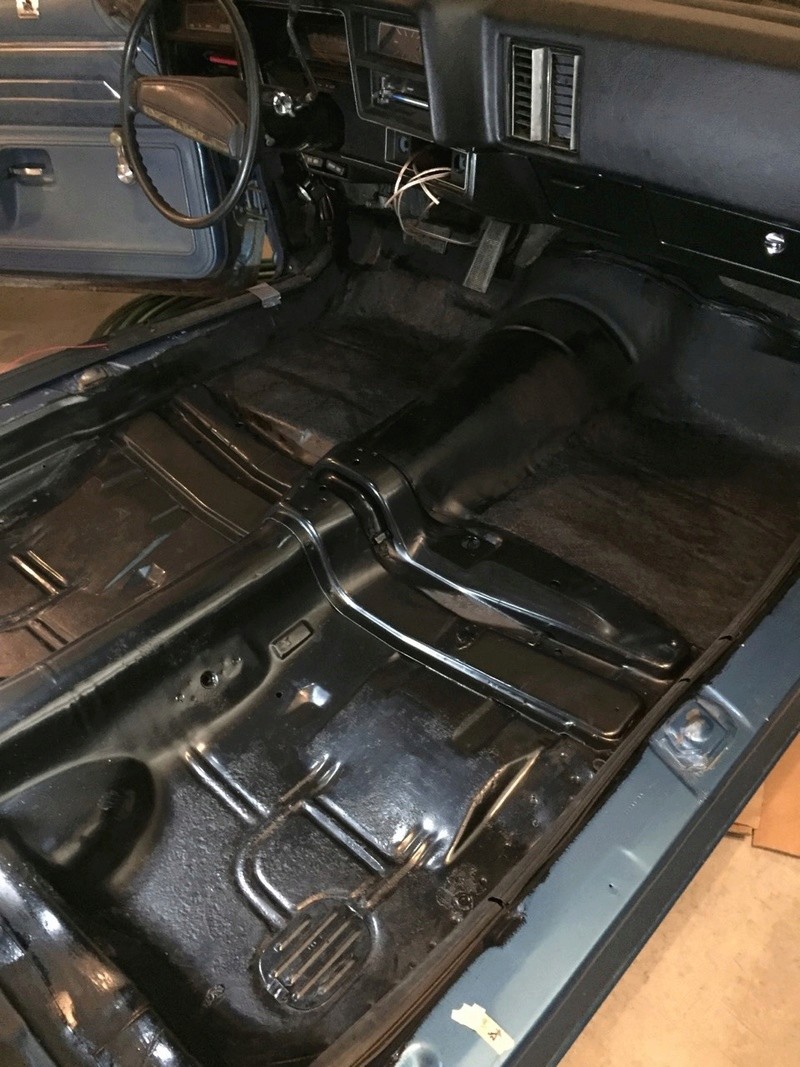 Then laid down some sound deadener.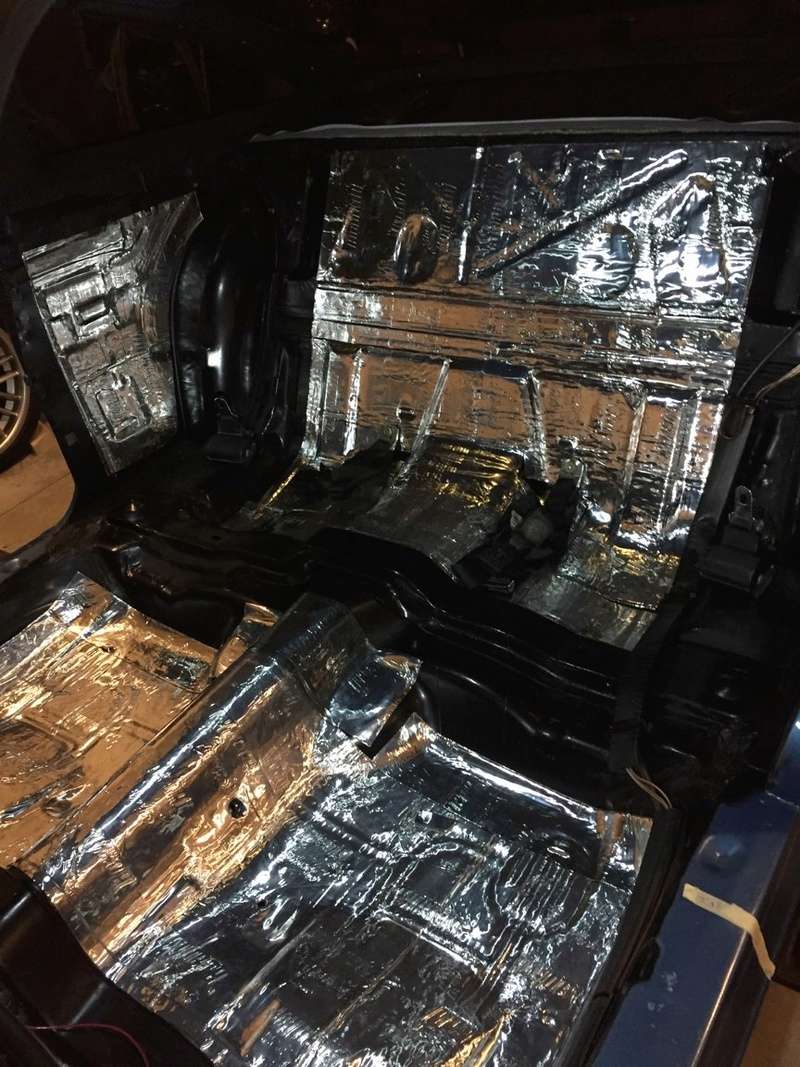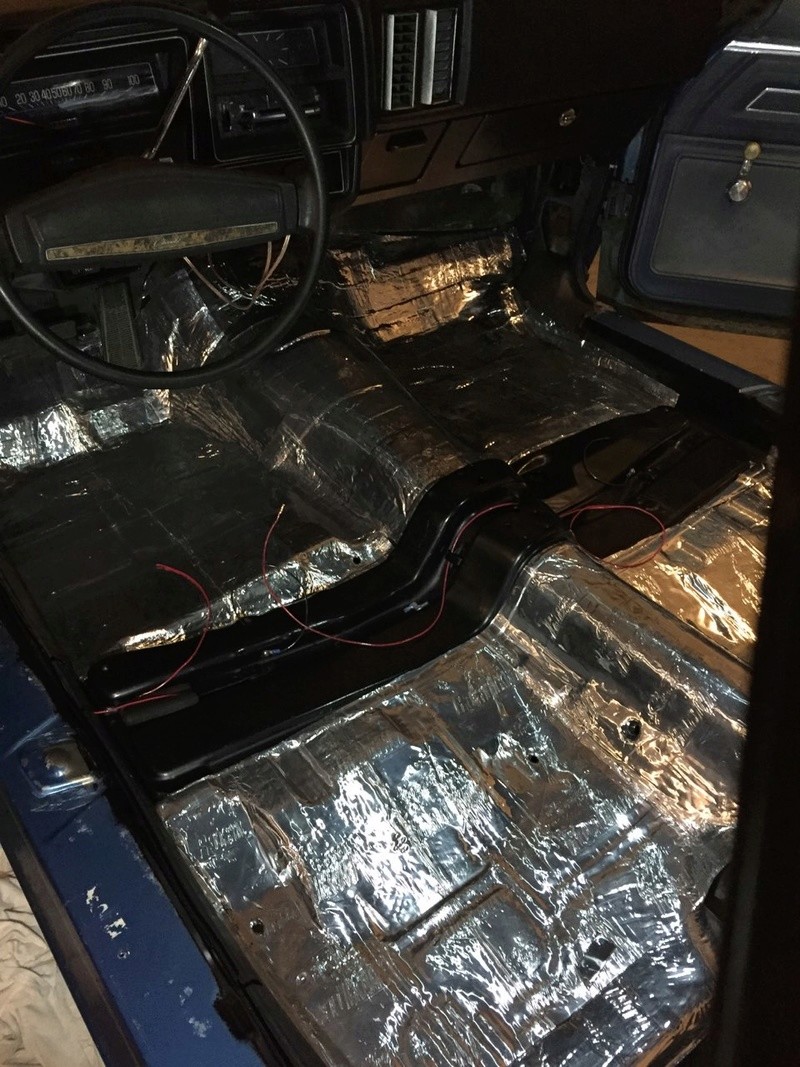 I picked up front and rear seats from a wrecked Camaro SS, the front seats are both electric with airbags (which I disconnected so they don't accidentally explode).  I fabricated my own brackets, the seats fit in great in the front, the rear had to come up about 3-4 inches and the floor pans aren't level so it took a little work.  The seat rails have these goofy hooks on the front and pegs on the back that you have to grind off.  Not sure yet if I'm going to try to get the rear seat to fit, it's going to take some work.  The top section is about 6" narrower and a couple inches taller than the factory seat.  I'll just put that on my "when I get done with everything else" list, for now I just have truck seat covers on the original rear seat.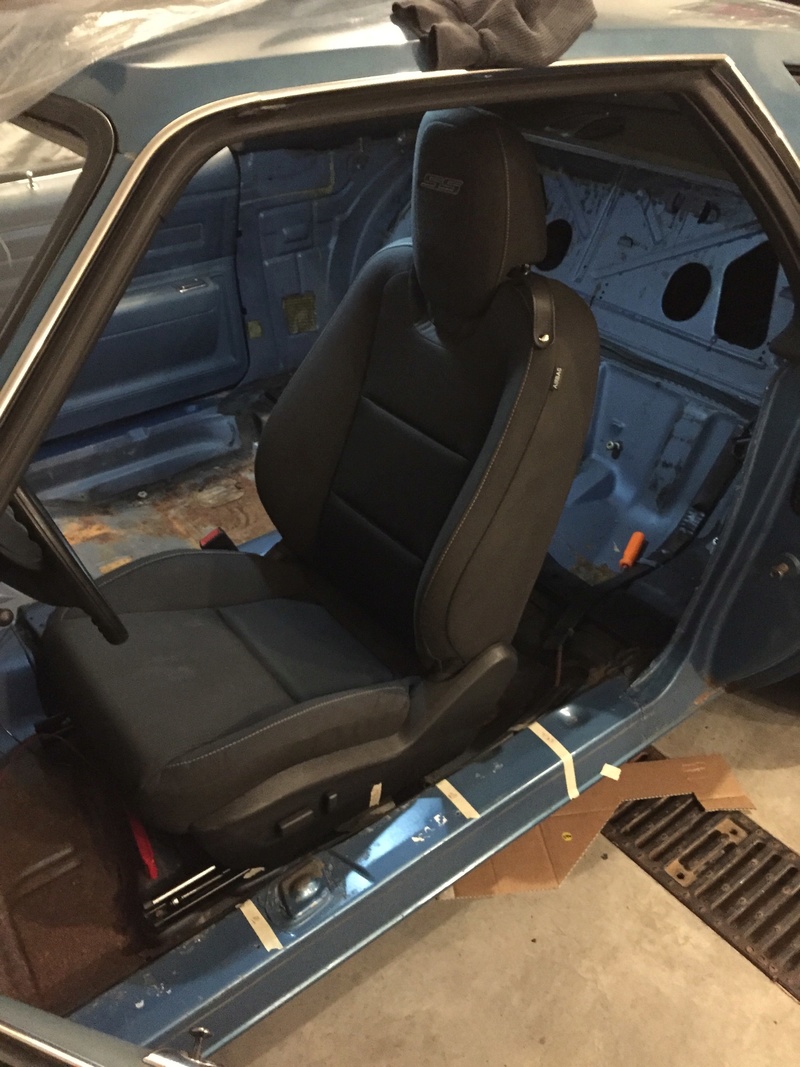 It's fun working on these cars but it sucks trying to find parts!  I'll try to keep updating this thread as I go but it's slow, the only time I get to work on it is getting up super early in the morning before the wife and kids wake up.

Iguy

G3GM Newbie





Street Cred

: 0



Looking good. Subscribed.

Roadcaptain S3

Donating Member





Street Cred

: 26



Nice work!  I love out of the box thinking.

thatfnthing

Donating Member





Street Cred

: 54



Nice work, and it appears to be in great shape to begin with !! Enjoy !!


pila

Donating Member





Street Cred

: 43



What parts are you looking for? I found just about everything for mine.

Showtime73

Donating Member





Street Cred

: 1



A fellow powertour'r with a 75 I see. I didn't participate this year but the rumors of the route are very favorable for me taking the Malibu for '18. You have my interest with the Camaro seat install as I will part with my bench seat for a bucket set up soon.

Damon23

G3GM Member





Street Cred

: 5




Similar topics
---
Permissions in this forum:
You
cannot
reply to topics in this forum