I am selling the crate motor currently in my laguna. I was told when i got the car this was a gm crate motkr and should be one of those 200-260 hp stockers. It looks like the numbers are on the rear of the block. I will get them this weekend. Runs great, currently still in the car so you can hear it run and drive. This is for the engine only. No carb or HEI. It will be intake manifold to exhaust manifold no accessories. I am asking $1100 for this. I will do a complete engine (minus accessories) with transmission package for $1700. The transmission is the stock th350 and runs perfectly.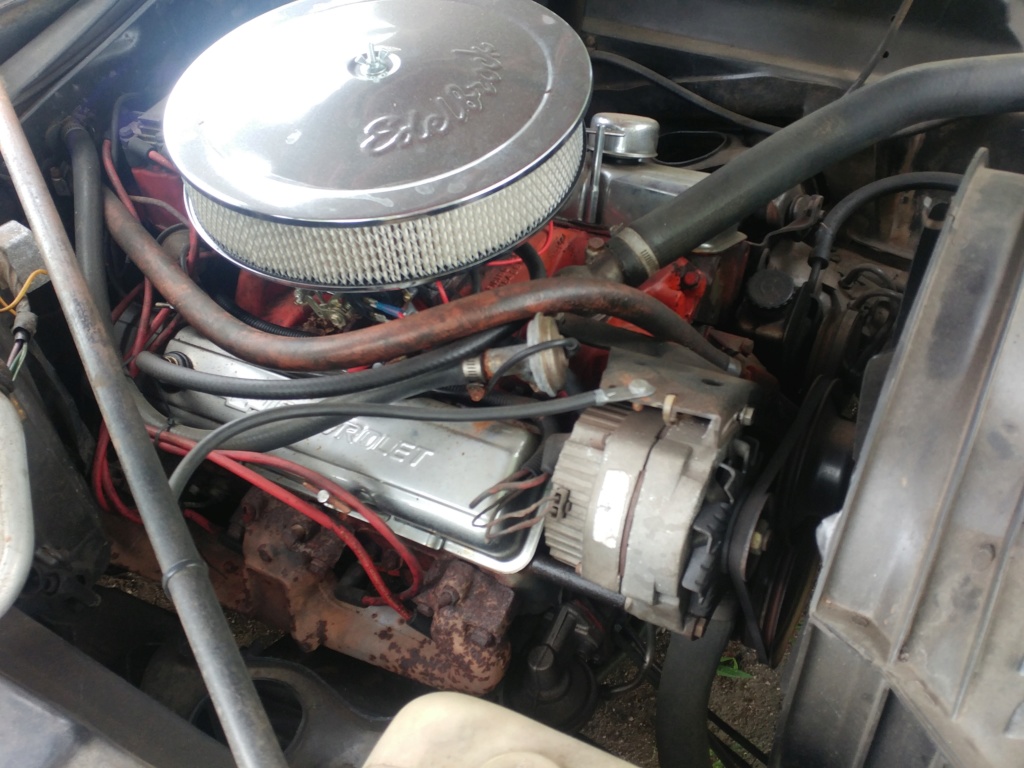 Last edited by Zaptiah on Wed Aug 15, 2018 12:22 pm; edited 1 time in total

Zaptiah

G3GM Member





Street Cred

: 0



Just updating this for anyone interested. I am super interrsted in selling the complete turnkey package. This would be everything except the accessories. I am asking $2400 for the complete package.

Zaptiah

G3GM Member





Street Cred

: 0



I checked the block numbers and if I decoded it correctly this is a 255hp 4 bolt main 350.
V1019TBC
The second number I think says that it is an aftermarket crate motor since I cant find this sequence as a valid Chevy/gm vin sequence. Number sequences for crate motors are difficult to find.
C9S127711
The casting number from the rear is 3970010 and has a very large "GM" mark cast above it.
Here is the link to the video of it running
https://youtu.be/MOztqaQ1Nb4
Last edited by Zaptiah on Mon Jul 30, 2018 9:04 am; edited 2 times in total

Zaptiah

G3GM Member





Street Cred

: 0



Updated the original post. New prices. The new motor will be ready next week, if the whole package doesn't sell i will keep the trans and upgrade to a manual next year. The prices here are for g3gm guys only, i am asking more on the other market places I've posted on.

Zaptiah

G3GM Member





Street Cred

: 0



Engine is officially out. If anyone wants/needs a nice 350 to run or build I have one ready to go


Zaptiah

G3GM Member





Street Cred

: 0




---
Permissions in this forum:
You
cannot
reply to topics in this forum