Page 17 of 17 •

1 ... 10 ... 15, 16, 17

You got to post some pics I love 73 442s! One dollar WOW!!! Awesome

clanceman427

G3GM Enthusiast





Street Cred

: 15




impalamonte

G3GM Member





Street Cred

: 7



Hey there 73-77 GM diehards! New member, but long time supporter of these fantastic cars.  My car is a 1973 Pontiac LeMans that my Granddad bought new. It was the high school car of all of the 4 siblings, and with me being last in line, I got to keep it. Its been with me for each of the 27 years since, and its required a lot of work.  I'll post some pics.  Was on the ABodysite since 97 and on PerformanceYears since 2002 under the same 73LeMans moniker, and I'm on YouTube under the msweeney2112 name. On the recommendation of some crossover folks, was made aware of this forum. Im excited to see so many folks still giving these cars the attention they deserve.
Originally a 350 2bbl car, it was slow. 16.4 sec to cover the 1/4.  Its been through many iterations, but in its current form, or at least before the latest rebuild, it was running 10.6xs. Still in the process of rebuilding most of the car, but hope to have it running by late fall, and clicking off 9.90s.  Not fast by today's standard, but will certainly keep me happy for a long while. Running a NA 462 stroker with KRE heads, factory 68 400 block, and single 1050 Dominator.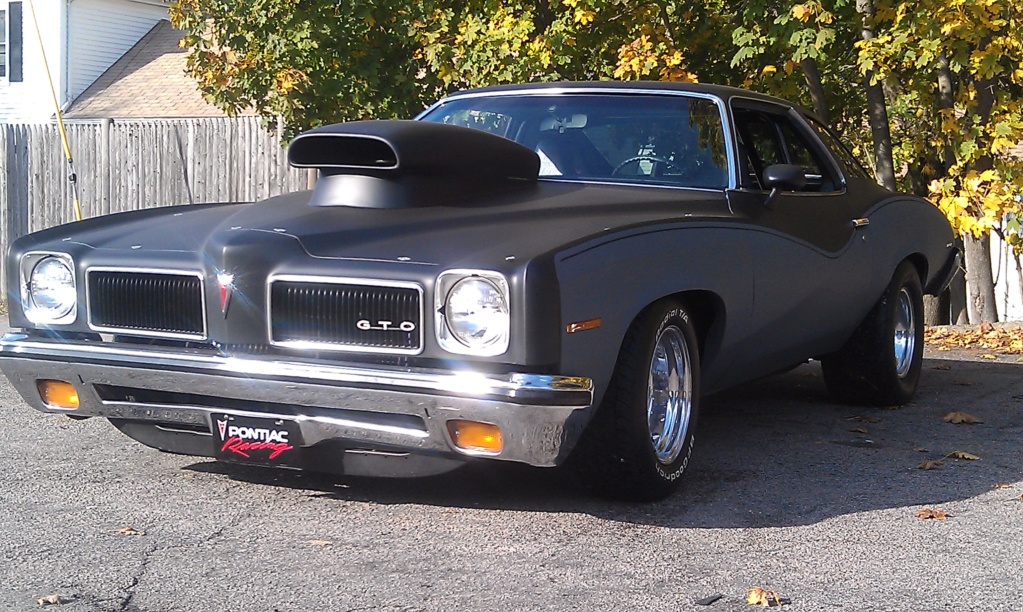 Was also a shootout car in April 2007 of High Performance Pontiac.
Thanks!
/Mark

73LeMans

G3GM Newbie





Street Cred

: 0




thatfnthing

Donating Member





Street Cred

: 56



Thank you for saving a Pontiac. I always liked the styling of that brand all the way to the end. Welcome aboard!

bigredlaguna

G3GM Senior Member





Street Cred

: 53



Looks mean. Welcome and cool to see another Nice 73.

Hs1973

G3GM Member





Street Cred

: 5



Thanks guys. Glad to be here

73LeMans

G3GM Newbie





Street Cred

: 0



Hi! I have a '74 El Camino SS. Somewhere along the way, the 400 was replaced with a late 80s 350. When the PS bracket bent, it was a challenge to find a replacement. Overall, parts for this Gen4 El Camino have been hard to find. This is my daily driver.

coachbobirwin11@gmail.com

G3GM Newbie





Street Cred

: 0



Welcome to the site. And yes, parts can be hard to find for this gen...but, not impossible if you just ask. There are a few of us on here that have access to junkers with good parts. Just today, I came across a new arrival '75 Elkie at the JY.

Mcarlo77

Donating Member





Street Cred

: 67



Page 17 of 17 •

1 ... 10 ... 15, 16, 17


Similar topics
---
Permissions in this forum:
You
cannot
reply to topics in this forum