*
I haven't posted in a while because I had been back to work full-time & just didn't have the time to "keep up", get enough rest/sleep, remain in Cardiac Rehab, among other responsibilities. But, now, as of 02/23/2012, less than 3 weeks after returning to full-time work after my 11/11/2011 open heart surgery, I find myself ... unemployed.

To say I'm stunned/numb is just the tip of the iceberg. I've already started the process of "scaling back" financially (including dropping some sponsorships & donations), have applied for unemployment, & started the process of looking for a new job. The last time this happened (April 2005, due to the Sears/Kmart merger), I wasn't anxious because I received a severance package. This time, though, no such severance package and a few more expenses, mainly medical bills.

But, it's not all bad, with increased "Nephew Time", the ability to do Cardiac Rehab 3 times a week for the full 60 minutes (as opposed to Cardiac Rehab 2 times a week for 30-40 minutes only), finishing the process of going through my rooms (sorting through files, re-arranging things, determining what I don't need/want anymore, etc.), &, of course, writing (posting a new round of writings in another topic). While road trips are on indefinite hold, I am thinking of making a weekend-style trip or 2, just to clear my head & relax a bit. We'll see if I can "justify" that expense.

I've NO idea what the future has in store, financially, career-wise, road trips, etc., but I'm doing my best to maintain a positive attitude and look forward to whatever comes my way now, even with having to determine if more heart issues have developed for me. I still may not post much, but I will check in when I can.



Cort | 38.m.IL | pigValve + paceMaker + cowValve | 5 MCs + 1 Caprice Classic
CHD.MCs.CC + RoadTrips.hobbies.RadioShows.us66 = http://www.chevyasylum.com/cort
* roadsNwheels + CapriceClassicForum = http://rdwhl-capriceclassic.proboards.com/ *
"The warning signs are like flares in the night" __ DC Talk __ 'The Hardway'

knightfan26917

G3GM Senior Member





Street Cred

: 8



Hope the best for you Cort !

ant7377

G3GM Fanatic





Street Cred

: 30



Cort I will have you more and more in my thoughts and prayers being unemployed is not fun at all I was for over 2 years due to knee injury and then no one wanted to hire me once I told them why I was off for so long ....God will point you in the direction he wants you to travel down for sure Bud !!
___________________________________________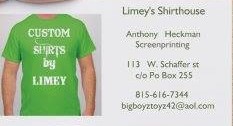 Limey SE

Management





Street Cred

: 85



Been there a couple times myself, big thing is don't get depressed about it & stay positive, something good will come along.

77mali

Donating Member





Street Cred

: 62



Cort i have the deepest respect how you handle your situation, at this time your health and family is the most important.
And I hope something real good will cross your path soon !

Leike

G3GM Member





Street Cred

: 2



*
Thanks, all ... I sure appreciate the support!


I'm sorry I haven't visited here lately, but it has been a hectic few weeks...
...job hunting/applying
...COBRA/continued health insurance
...transferring 401k into IRA
...projects I want to do
...tasks I have to do
...continuing my 36 sessions of Cardiac Rehab
...writing
...considering a "mini road trip"....

I've also attended a few workshops at our local library, including small businesses/non-profits & job search techniques/processes. I plan to attend a few more workshops, including a networking group.


Luckily, unemployment was authorized, but it'd be nice to be employed. I'm still in a daze & frustrated by recent events, particularly going from 4 straight years of stellar reviews to no longer having a job. I have a variety of experience as a CSR, Help Desk Specialist & Web Content Associate. I also have experience/training in radio, writing, editing, file organization, event creation/hosting. So, I'd love to get into radio or writing or marketing/advertising.


Meantime ... I've had some AWESOME "nephew time".

03/02/2012 [the anniversary of the Faith (Batavia IL) COB 1998 church sanctuary fire for which I was the Building Committee Chair], I took my nephew to the Hawthorne Hill Nature Center in the morning; we watched CARS in the afternoon.

03/09/2012, I took him to the HHNC & a fire station in the morning; we watched CARS 2 in the afternoon. PICS of this adventure:
https://www.facebook.com/media/set/?set=a.3521389595680.2169176.1300282613&type=3&l=71f69b2a80


As time allows, I hope to post a bit more in the coming weeks....



Cort | 38.m.IL | pigValve + paceMaker + cowValve | 5 MCs + 1 Caprice Classic
CHD.MCs.CC + RoadTrips.hobbies.RadioShows.us66 = http://www.chevyasylum.com/cort
* rNwJumpStartCruzNite | 5:30-10:30p; SAT, 05/12/12 | BeefVilla, 1225 W Spring St, S Elgin IL *
"Someday I'll understand" __ Guy & Ralna __ 'Footprints In The Sand'

knightfan26917

G3GM Senior Member





Street Cred

: 8




Similar topics
---
Permissions in this forum:
You
cannot
reply to topics in this forum