I didn't want to post this on my other thread since this isn't directly related to the performance of the car, but I had what I thought was a bad power steering pump. There was nothing wrong with the old pump, it was just dirty and getting a replacement would be easier for me than getting a re-seal kit for the original.
It was installed at the same time as the rebuilt engine and as I remember, the pump made a clicking/rattling noise since very soon after getting the car running. Well I was going to take the pump off anyway very soon, but it stopped working before I got to it. As soon as I started the job, I could tell the pulley was loose. This is what I found after finally removing the pulley.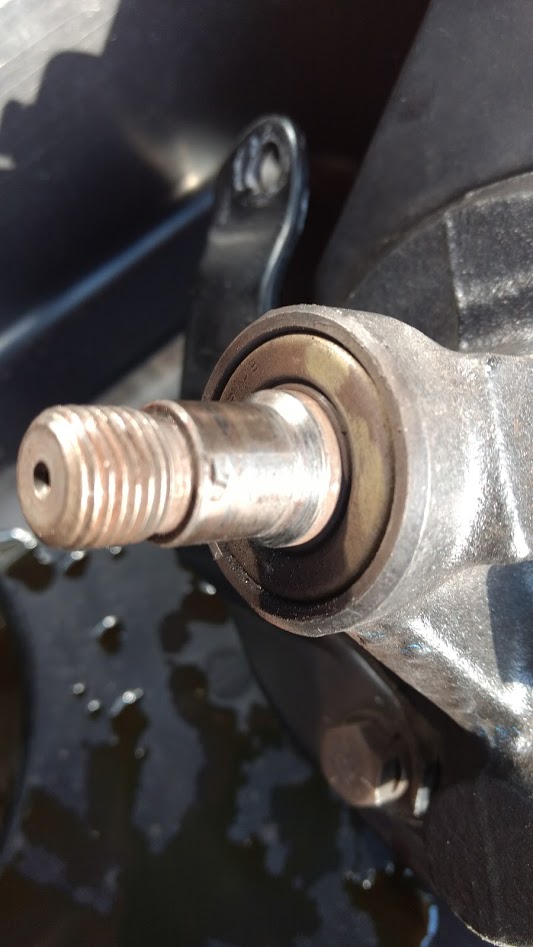 bigredlaguna

G3GM Senior Member





Street Cred

: 53



This is a lesson to myself and others to check out noises as soon as possible. I may not have tightened the nut enough to prevent movement, or the keyway in the pulley may have been worn and I didn't check it first. I am having a bit of trouble getting the remainder of the key out to see if it is too skinny for the pulley groove.



bigredlaguna

G3GM Senior Member





Street Cred

: 53



I havent seen that one before. I have seen alot of other stuff that can happen with our old cars. But i must say i have a sort of OCD that makes me investigate every odd sound and/or smell i dont reconise as normal when i drive my chevelle. When i was a Young man i had severel elcaminos and malibus that i drove as everyday cars, at the time i was used to them making noises or smell funny. Nowadays i driv a modern car and only weekend Cruise the chevelle, its like i need to get used to the sounds and smell she makes over every time. My dayli driver dont smell like gas or oil and and i cant hear roadnoise or have any shakes and so on. So i need to remind myself that the chevelle does smell and sound different but there is nothing Wrong with it. Im sure if i drove it dayli it would not give it any thought. Bit noises that seem out of place i investigate asap.

Hs1973

G3GM Enthusiast





Street Cred

: 14



Similar topics
---
Permissions in this forum:
You
cannot
reply to topics in this forum