i need someone to give me the most detailed description possible on what wires go where on my headlights. like... take the most detailed pictures. pictures of the wires coming from the fuse block and wires at the connectors. i got new connectors that arent color coated. and my silly hayes manual doesnt do me much good.
please and thank you in advance

nowforever13

G3GM Member





Street Cred

: 0



Several of the sockets have been replaced on this harness also, but I hope it helps. It was removed from a 77 Malibu. I have 5 wires coming out of the fuse box:
Lt green-all 4 lights
Tan- low beams
Brown-parking lights
Dk blue-right turn signal
Lt blue-left turn signal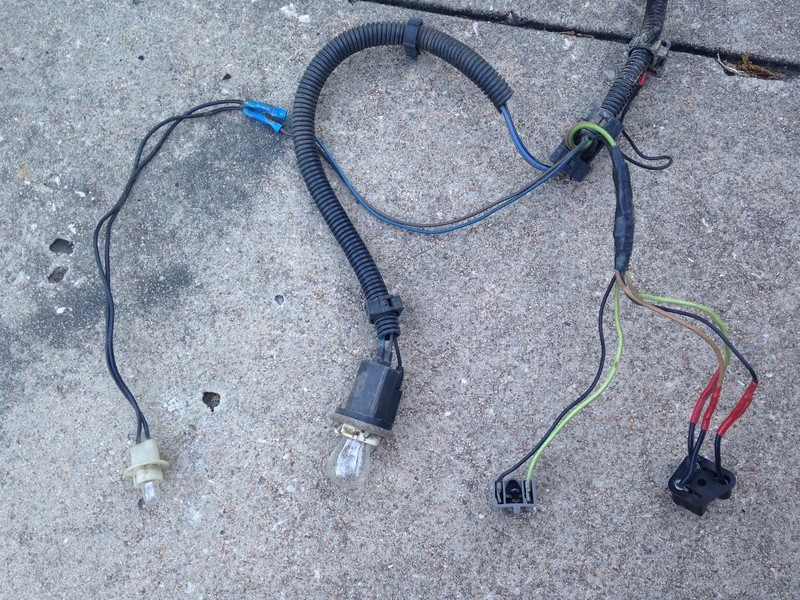 [img]
https://i.servimg.com/u/f58/19/28/56/69/img_2325.jpg[/img
Don't forget the black wires from all the lights that go to both ground points on the core support.

77camino

G3GM Member





Street Cred

: 6



oh my god your a life saver... going to save these to my phone if you dont mind

nowforever13

G3GM Member





Street Cred

: 0



Let me know if you need a closer picture of something. There is also one more wire in that harnes for the horn, but I don't remember what color it was. I removed it because this was the wiring for my front end that is hanging on the wall. No horn needed. Lol

77camino

G3GM Member





Street Cred

: 6



could you do the Ds hi and lo harnesses? and perhaps the Ps sides individually? the problem is that i must have done something bass akwards because now all of my headlighs come on but one side is more dim. so im going to un do it all and redo it according to your pictures lol

nowforever13

G3GM Member





Street Cred

: 0




77camino

G3GM Member





Street Cred

: 6



yessss your a life saver.
what happened was when i bought the new connectors something possesed me to cut the wires and splice them in. and i couldnt find where the original ground went so i had to attach it to the top of the rad plate

nowforever13

G3GM Member





Street Cred

: 0



---
Permissions in this forum:
You
cannot
reply to topics in this forum