I have my 4 row radiator removed from my chevelle. Never had any issues with it. Will work with automatic and manual trans cars. Its in good condition with some white on the tubes but can be boiled out. Nothing blocked or anything. Saddle to saddle measurement is 28 3/4" and its 18 1/2" tall. Worked great in my car. This is a brass radiator. Being sold as is.
I'm working on getting a box and some styrofoam so I can get a shipping quote for whomever is interested.
Message me your zip if you need a shipping quote. Make me an offer on it. PM if interested. Thanks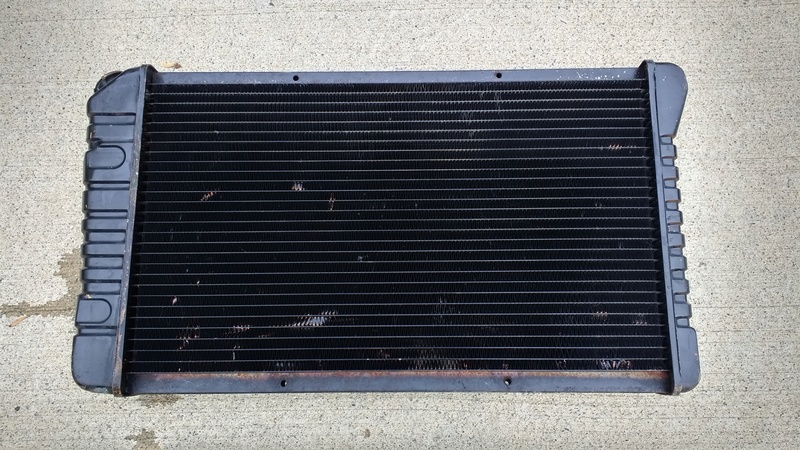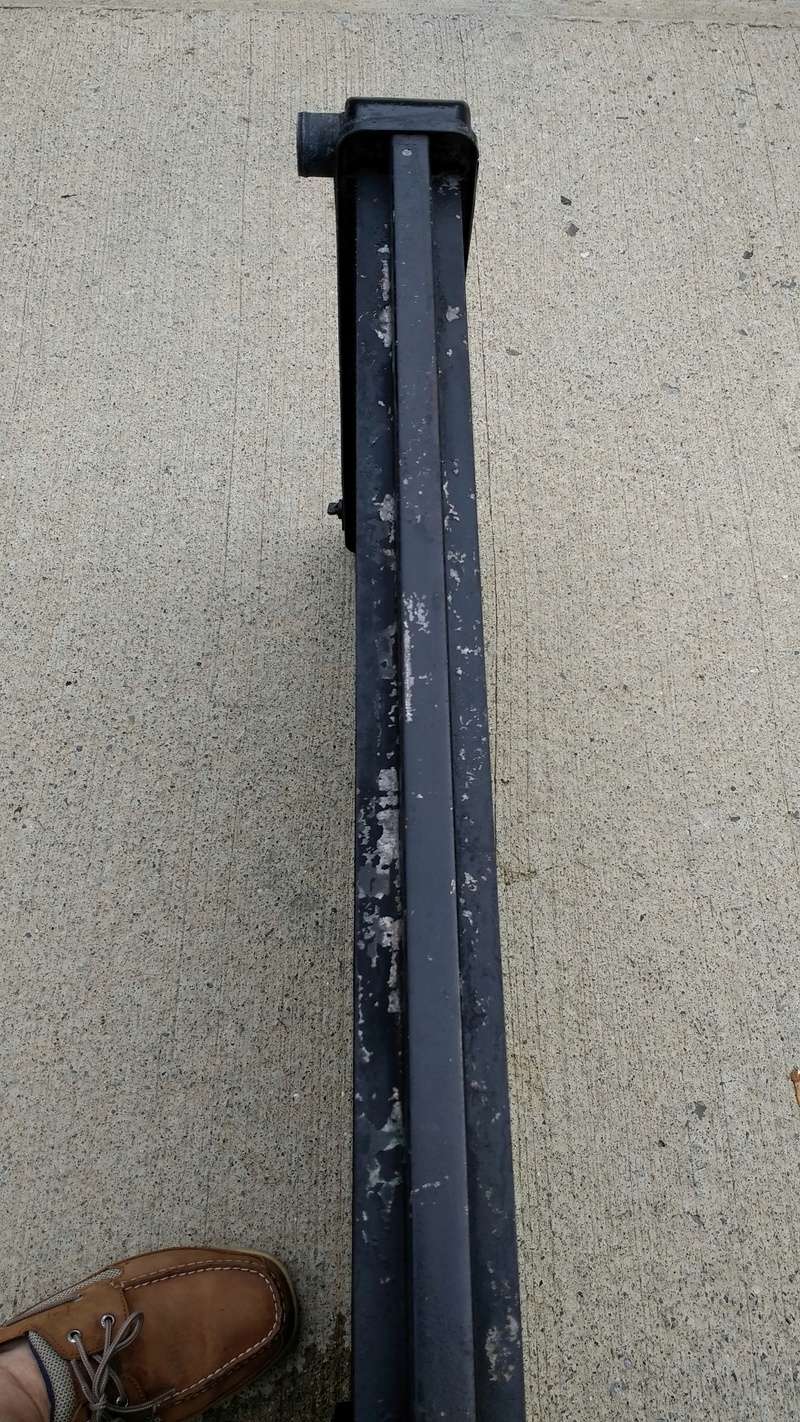 Joe73

Donating Member





Street Cred

: 78



Nice what did you put in its Place Joe ?


___________________________________________
1977 Chevelle SE x2
One Mild original
one Wild NON original
Anthony

Limey SE

Management





Street Cred

: 95



I've had my eye on the Northern 205055 for a manual trans (205026 if you have an automatic) for a long time.  It has stamped tanks which I like.  And it has the (2) 1" rows which guys run to 700-800hp big blocks with a/c and no electric fans.  Reasonably priced at around $270.  Just picked it up from a guy who bought it for his 1st gen monte and found out it didnt work with his LS engine.  He only put antifreeze in it but didnt fire it up.  So I picked it up for $125.  Couldnt pass it up.
One thing I did was purchase the Flex-a-lite anode for the 1/8" port up top.  I figure I might not need it but wont be sure til I fire up the motor and put a volt meter into the antifreeze to see if I have any cross corrosion going on.  But either way its extra protection and I needed to plug the port anyway.  The anode cost me $8.83 to my door.   Pic of the anode on the rad below.
Link to the anode.  https://www.flex-a-lite.com/radiator-anode.html
Link to the rad.  
https://www.northernfactory.com/Product/205055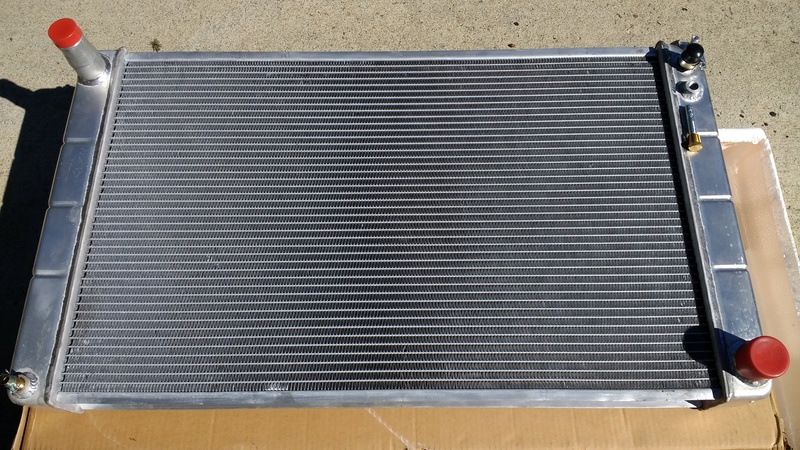 Joe73

Donating Member





Street Cred

: 78



$50 plus the ride for the 4 row radiator.

Joe73

Donating Member





Street Cred

: 78



I too now have a (2) row aluminum with 1" tubes from Engineered Cooling. Have ran it all summer thus far with the air on almost every time Im out.

My fans come on usually in stop and go....but not for long. With the brass and copper, my fans ran almost constant in stop and go situations.

NO DOUBT , an upgrade .

impalamonte

G3GM Member





Street Cred

: 14



I run a 3 row aluminum and a 160 thermostat and it very seldom see's anything over 180. Even in 95 degree heat here in Minnesota.

fasrnur

G3GM Enthusiast





Street Cred

: 9



SOLD. Thanks guys. Mods can delete the thread. Thanks

Joe73

Donating Member





Street Cred

: 78



Similar topics
---
Permissions in this forum:
You
cannot
reply to topics in this forum