Sorry if this has been asked, I searched and didn't find it. I'm looking to drop the front end (75 Malibu) around 1" to 1.5" to get the fender lip even with the top of the tire instead of above it. It looks like there's tons of room for tire clearance, but as it sits now only about 1.5" of travel between the LCA rubber bump stop and the frame. I know a lot of guys have dropped 2" in the front, are you cutting the bump stop or do you not have issues with it bottoming out? I'm planning on shorter springs and shocks, not drop spindles, but I'm not dead set on it. It seems like if I dropped the springs 1.5" I'd almost be sitting on the bump stop and not much room for travel.

Iguy

G3GM Member





Street Cred

: 3



I did Belltech drop springs on all four corners of my Laguna. It dropped about 2 inches in the back and about 1.5 inches in the front. They also make 2" drop spindles for our vehicles as well. They usually run about $250.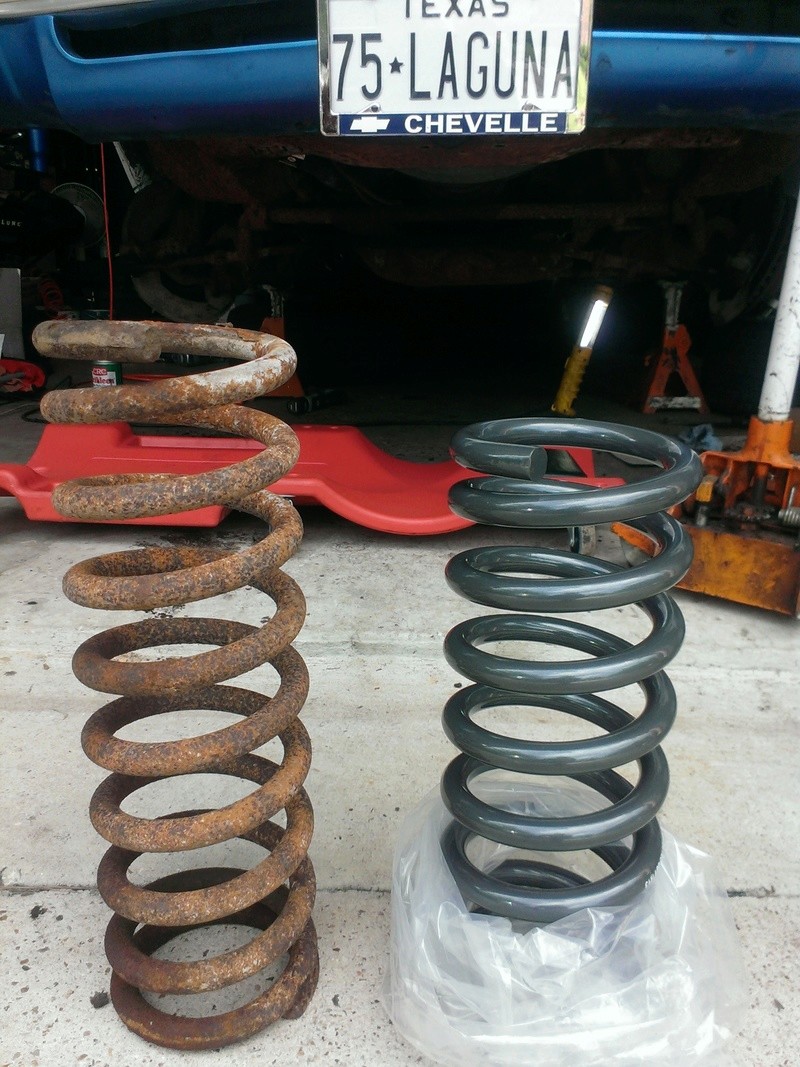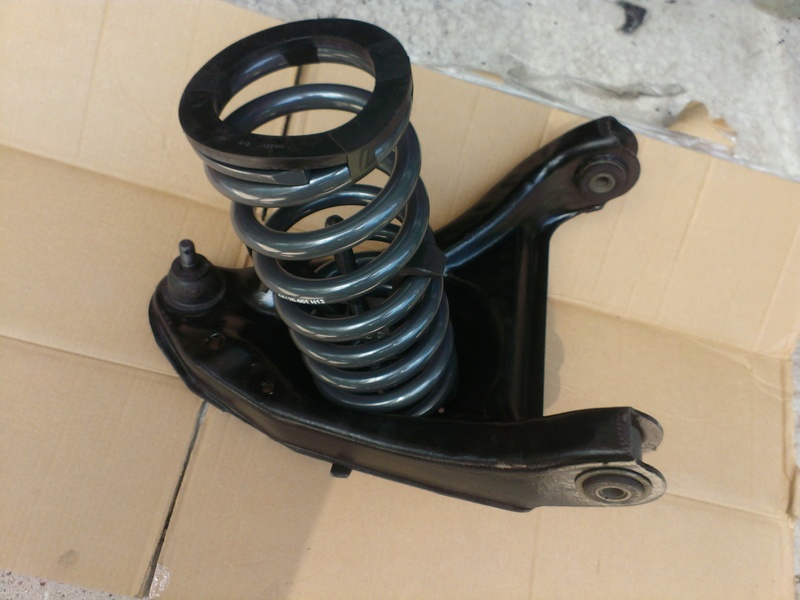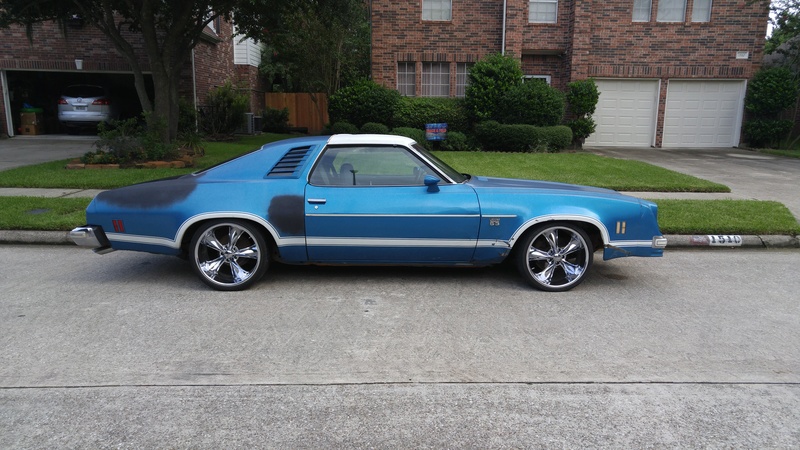 g3chevy / Mr Pontiac

Donating Member





Street Cred

: 32



I bought the 2" drop spindles and called it a day.  rides the same with no bottoming out the suspension. I could only find this pic on the lift to show how it looks. it is currently all apart.

buggy5872

G3GM Member





Street Cred

: 1



g3chevy, love the stance on your car!  That is the exact look I'm going for, mostly level with the fender lips between the top of the tire and the top of the rim.  Do you have any issues bottoming out the front suspension?  Are those 20" wheels?

Where did you get the Belltech springs? I was thinking Hawk03 said the Belltech rear drop springs dropped his too low.

Iguy

G3GM Member





Street Cred

: 3



These are the Belltech 5839 spring kit I got on Ebay a few years back that I picked for $279. I've had no bottoming issues and they ride nice but firm. I also put a set of KYB Gas-A-Just shocks which helps with the ride as well. The wheels are Foose Legends 20x8.5 front and 20x10 in the rear. If you feel the rear of your car is too low you can but billet spring spacers to raise it up to whatever level you are comfortable with. I've used these in the past on this car when I was running 15x8 corvette rally wheels with 295/50/15 tires to keep them from rubbing.

g3chevy / Mr Pontiac

Donating Member





Street Cred

: 32



g3chevy are the shocks you used for lowered cars, or just stock length?

fasrnur

G3GM Enthusiast





Street Cred

: 9



The top pic is with Belltech's in the rear. I didn't like how it looked like the rear was squatting so I changed the springs to factory type spring but I kept the Belltech's in the front. I still would like to come down about an inch or so in the rear. If I can't find the rear springs I want, I might just go with front drop spindles and lowering springs in the rear.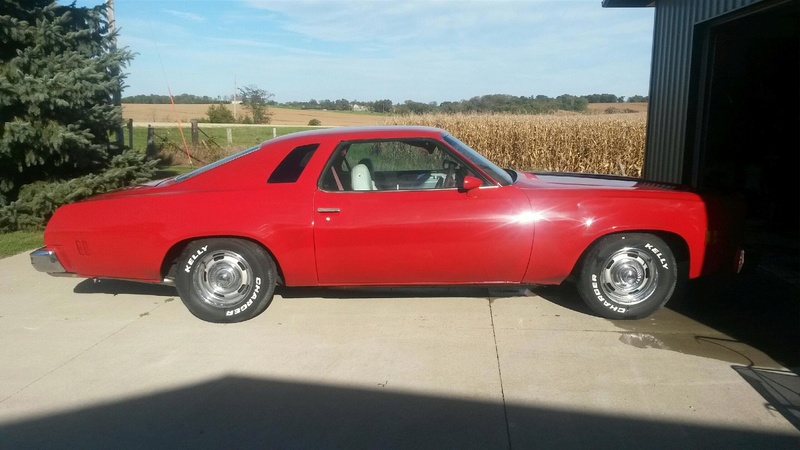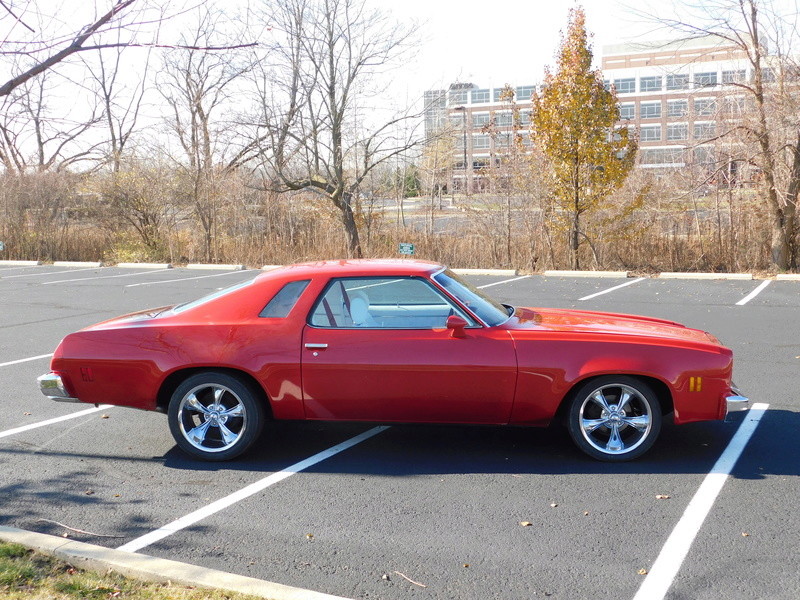 Hawk03

G3GM Enthusiast





Street Cred

: 18



Fasrnur, I used stock length KYB shocks with no issues.
Hawk03, I would put the Belltechs back on the rear and use these spacers to raise it to the level you want. They are super easy to install and you can get them in several thicknesses.

g3chevy / Mr Pontiac

Donating Member





Street Cred

: 32



Similar topics
---
Permissions in this forum:
You
cannot
reply to topics in this forum