Hey.  Below is a post I have on a couple of other sites.  I thought I would post it here.  I don't know if anyone here would be interested in something like this but this is by far my favorite forum that I have ever been on.  Trust me, I have been on a few.  For just the engine and Corvette specific items it's $12,000.  I want to get my Laguna on the road.  Cheers.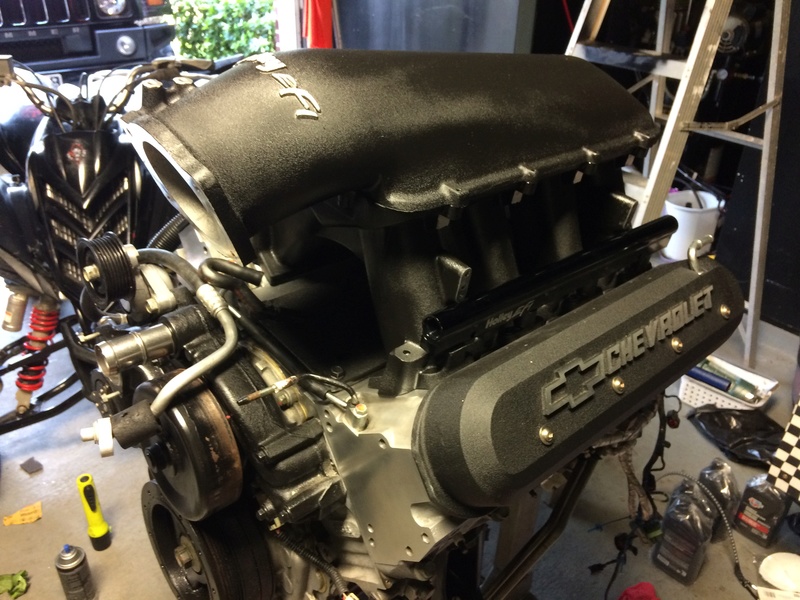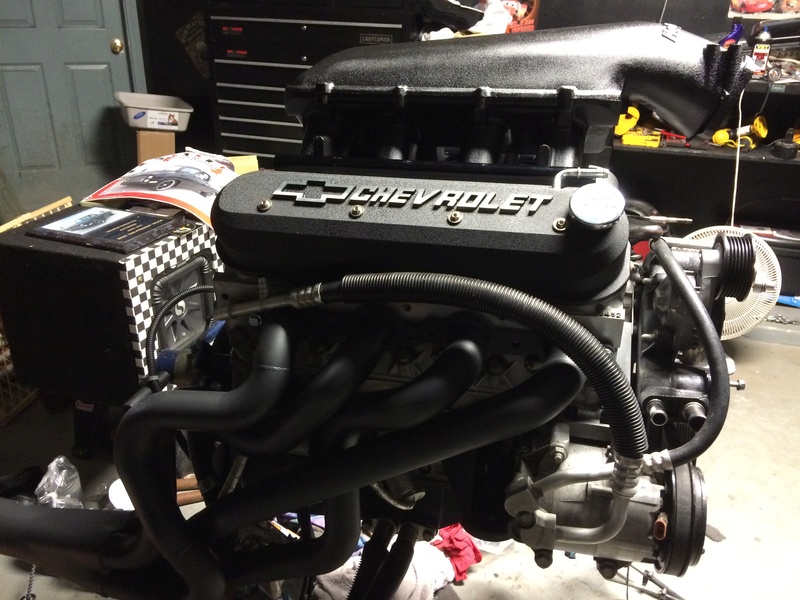 Hey. I had to put my Camaro project on hold for a few years and now I want to finish my Laguna S3 project. I don't want to just let some of the things I purchased go to waste so I am looking at selling the engine for the project. A couple of years back I purchased an LS7 from a side swiped Z06 that had around 30,000 miles on it. Below is a list of the items I have for it. The heads are off the block and they are still in the boxes from Texas Speed when they did a finer CNC cut on them. Everything listed was for my 1970 Camaro project. I have around $14,000 in all of this stuff. Except for the short block, everything else is new. $14,000 or PM me with a serious cash offer. I can post some pictures tomorrow or email them to you.
LS7 from 2007 Corvette Z06 around 30,000 miles
CNC ported heads by Texas Speed with Cometic head gaskets
Trunion upgrade
Mast Motorsports cam
Holley EFI tunnel ram intake 90mm throttle body black crinkle finish
Holley fuel injectors
Chevrolet black crinkle valve covers
McLeod flywheel
Engine comes with complete front dress. AC, alternator, power steering pump, water pump. Dry sump oil tank and lines.
Complete wiring harness. Every wire from the donor Corvette.
Corvette Z06 gauges, ac controls, ac/heater system, Corvette black dash
Hooker LS swap headers
Hooker LS swap motor mounts
Hooker 3" SS X-Pipe exhaust system
New gas tank with built in EFI fuel pump
Maybe a few more pieces

REVINKEVIN

G3GM Enthusiast





Street Cred

: 17



Holy shot Kevin that is nice ...... payment plan or lawawy LMAO. Seriously it's a dam good looking motor though

___________________________________________
1977 Chevelle SE x2
One Mild original
one Wild NON original
Anthony

Limey SE

Management





Street Cred

: 95



You have this listed on the LSX Facebook page?

brownbomber77

G3GM Member





Street Cred

: 4



Thanks Limey. Hey BB77, no I don't. It's on a Camaro forum and Pro Touring. I'm not on Facebook or Twitter.

REVINKEVIN

G3GM Enthusiast





Street Cred

: 17



---
Permissions in this forum:
You
cannot
reply to topics in this forum