Had an issue locating the horn for my 73.  Finally found it this morning.  Went to drop it into the glass bead cabinet but decided to test it first.  No go, no sound.  Did a continuity test on it and it showed continuity.  So I decided to take it apart and see what kind of magic is going on in there.  Never opened one up before.  Here are the steps I did to get it working just like new.
I took a small cut off wheel on my dremel tool and cut off the (5) rivets around the perimeter.  Then i used a punch to pop the rivets out.  Horn came apart into three pieces.  The snail part, the back with bracket part and the sheet metal diaphragm.
Surprisingly very clean inside.  I figured being 45 years old it would be all rusty or rotted out.  But it was nice.  I used a razor to get the gasket off both sides of the diaphragm.  Then wire wheeled all gasket areas.  I then took a look at the guts.  
Inside is basically a set of contact points with a very heavy spring.  And a coil of wound wire.  The diaphragm has a metal stud on its center that rides inside the coil.  So the contact pulse electricity making the coil magnetize and pulling the metal stud in and out hence moving air to make sound.  I used a small electrical screwdriver and pried the contacts apart to take a look.  Dirty contacts is what I had.  So I removed the tone adjustment screw on the outside back of the unit to give the contacts some slack.  I then took some 600 grit sandpaper, folded it in half lengthwise, and ripped it down to about 3/8" wide.  I used the small screwdriver to open the contacts and I slide the sandpaper in.  I pulled the sandpaper left and right to clean the contacts.  I had to keep the small screwdriver in there because the tension on the contacts is real tight and the sandpaper wont move.  Did about a dozen passes, took a look and they looked clean.  
I then put some silicone on the back half and front half of the case.  Installed the diaphragm and mated the parts together.  I used some STAINLESS 8-32 by 1/2" long, screws and nuts to secure everything back up.  I then put it back into the glass bead cabinet to shoot the stainless screws so the paint would adhere better.  
I did a light coat of self etching primer, then some satin black.  Then a touch of dielectric grease to the positive terminal. Once dry, she will be ready to install.  
Here's some pics !!!   Sure beats trying to locate a used one with unknown condition.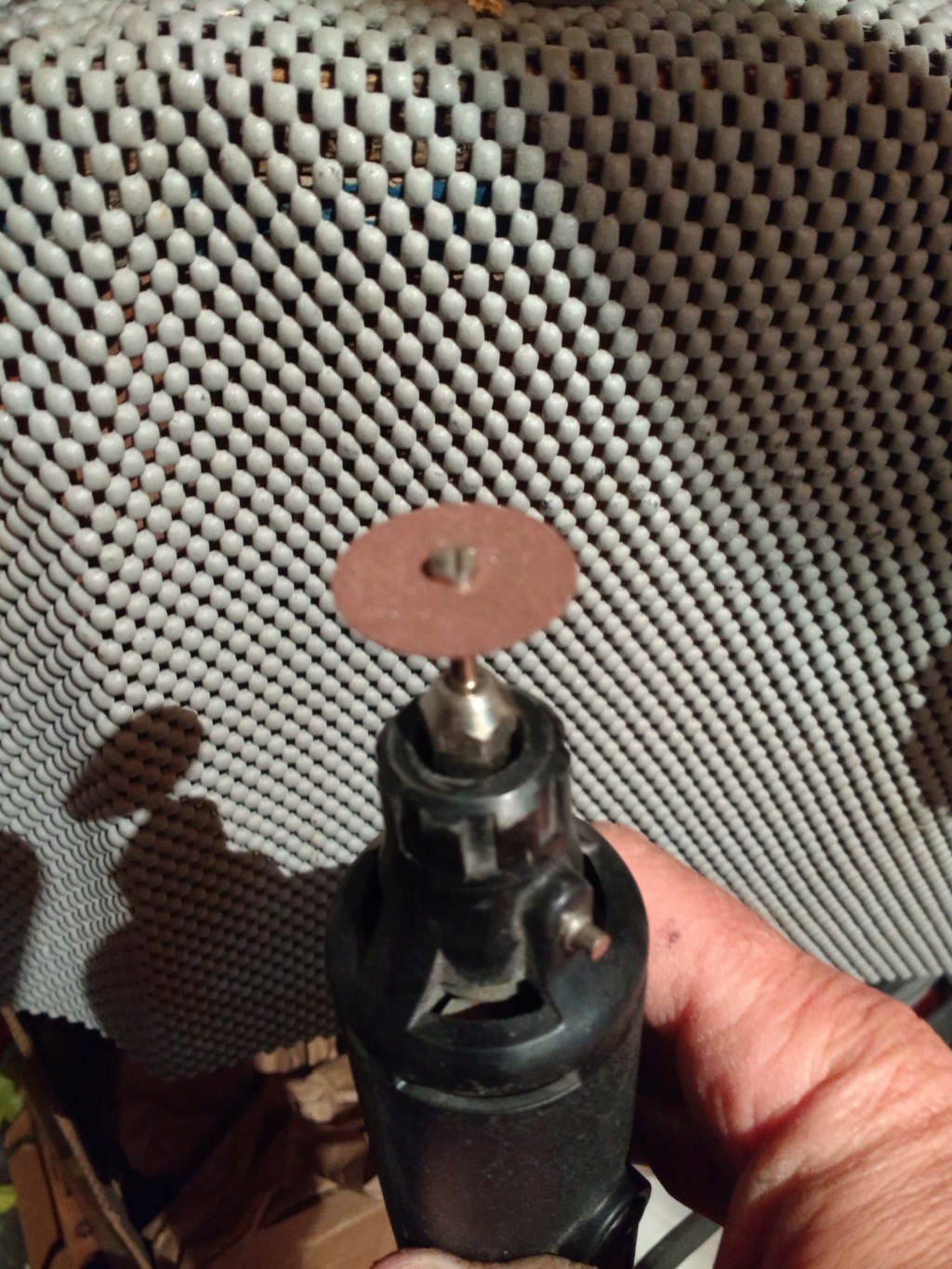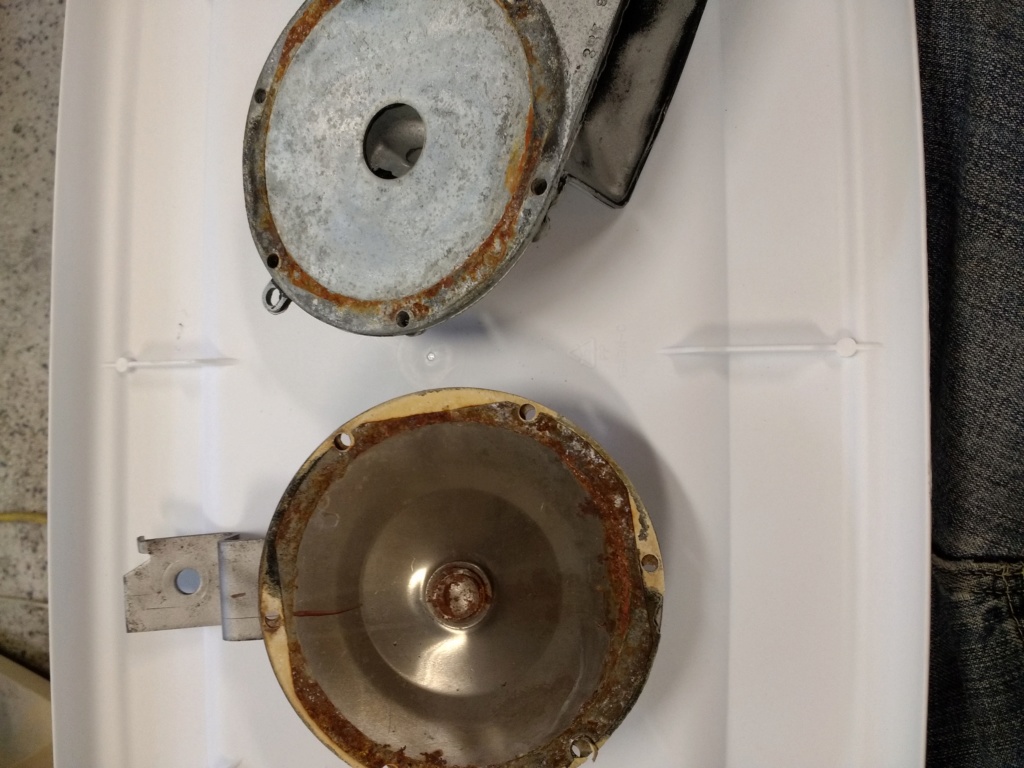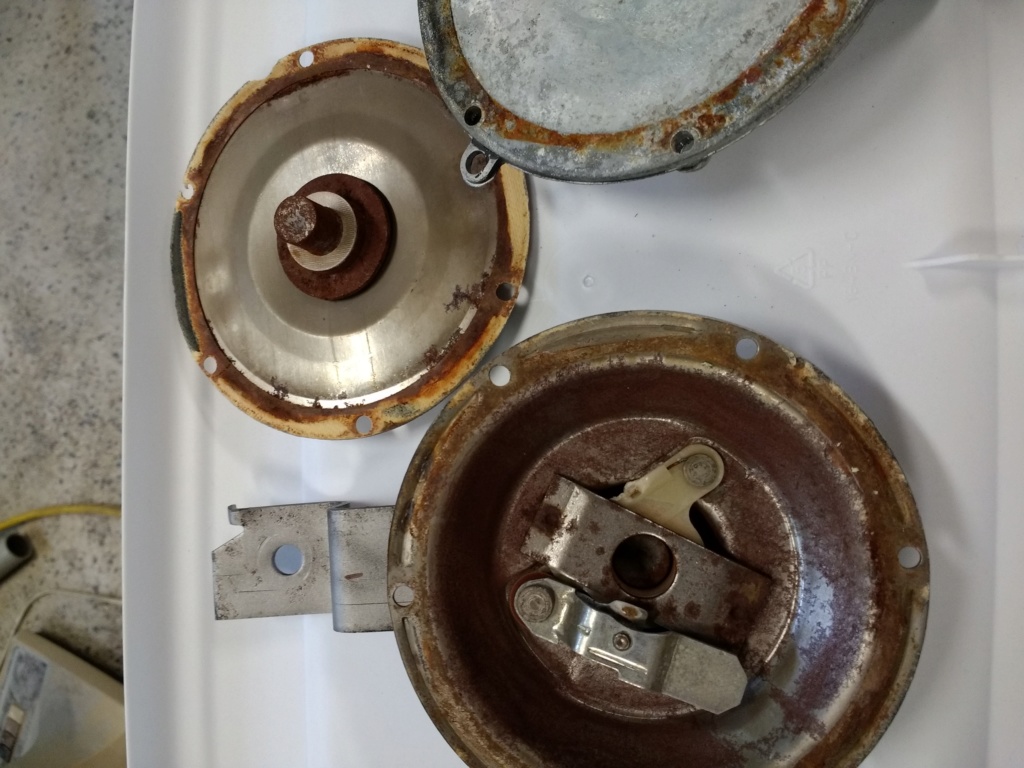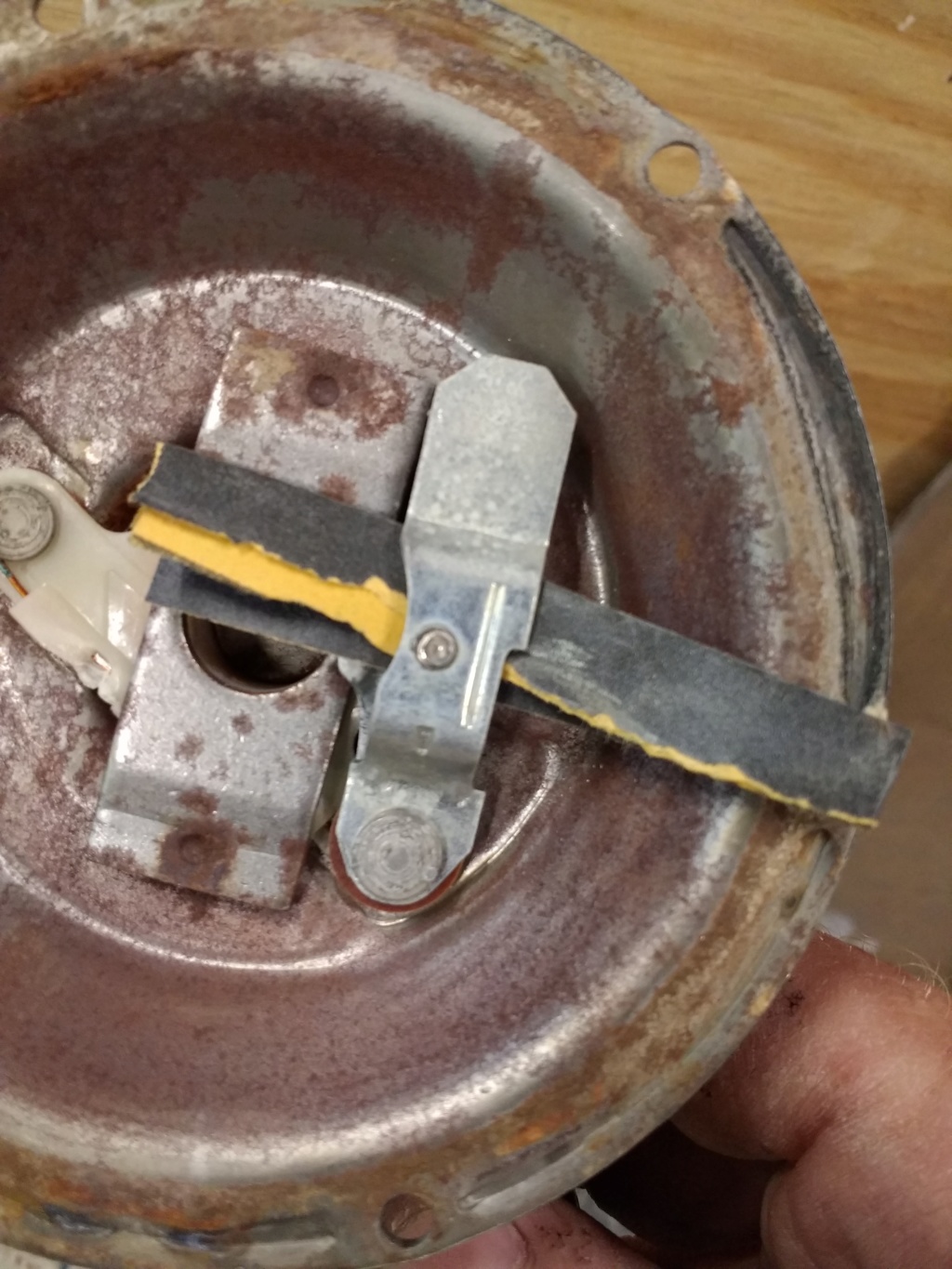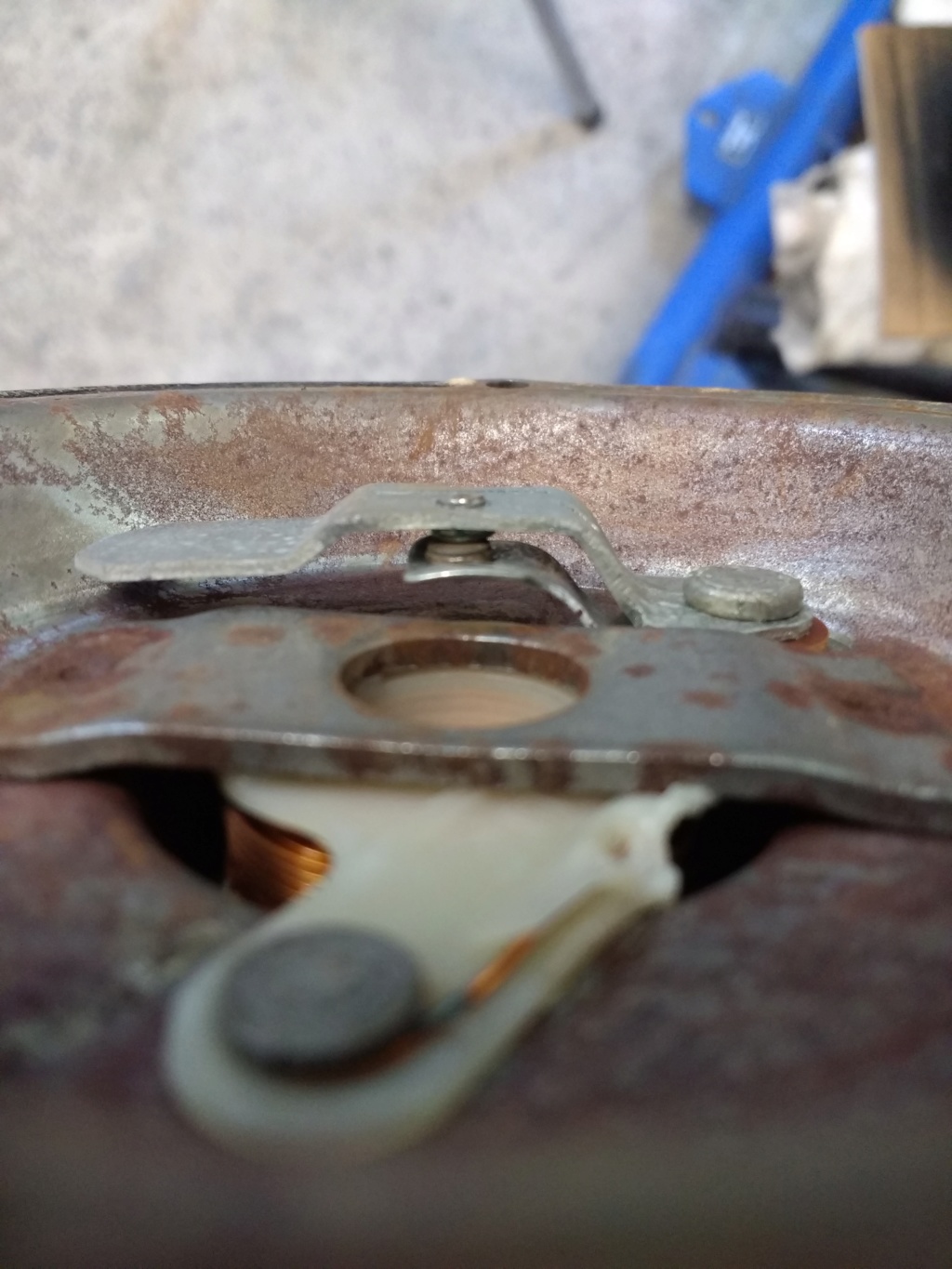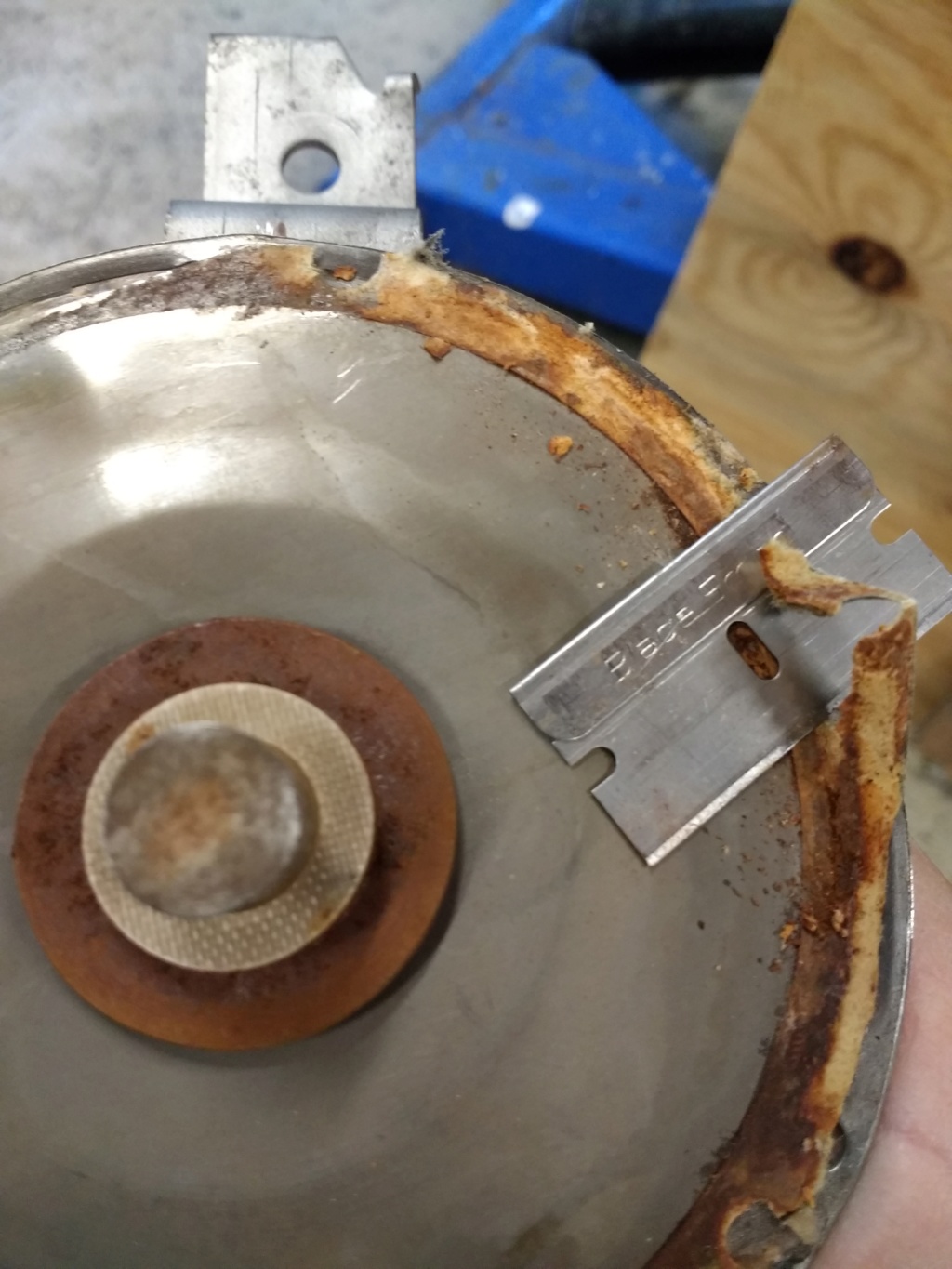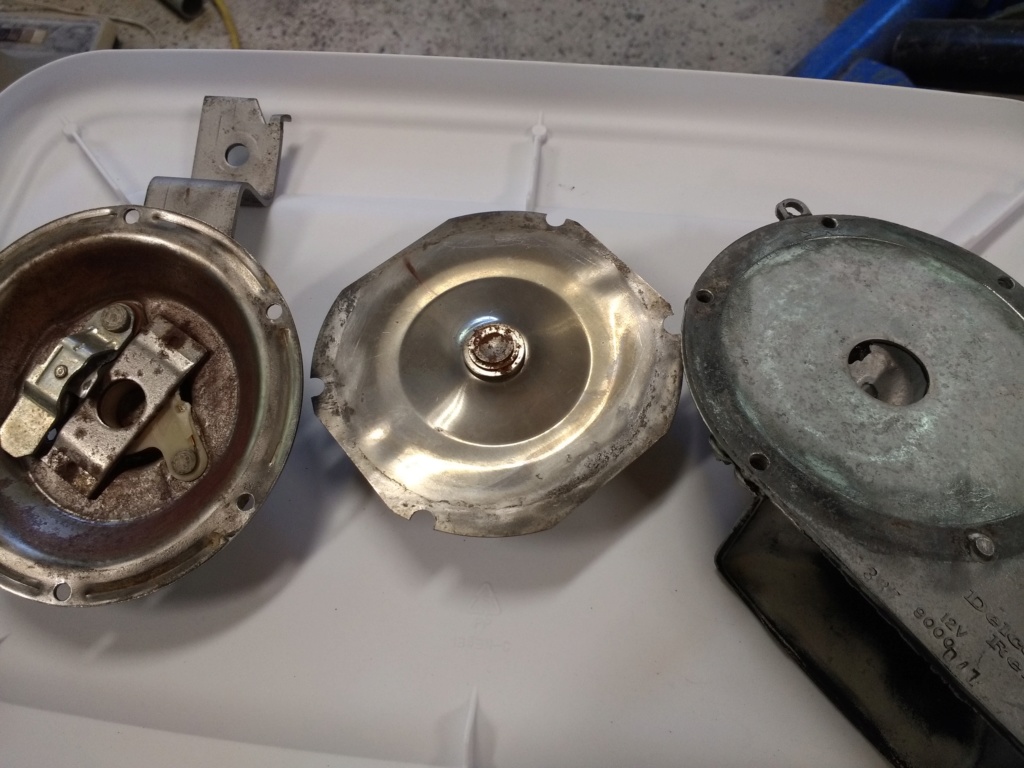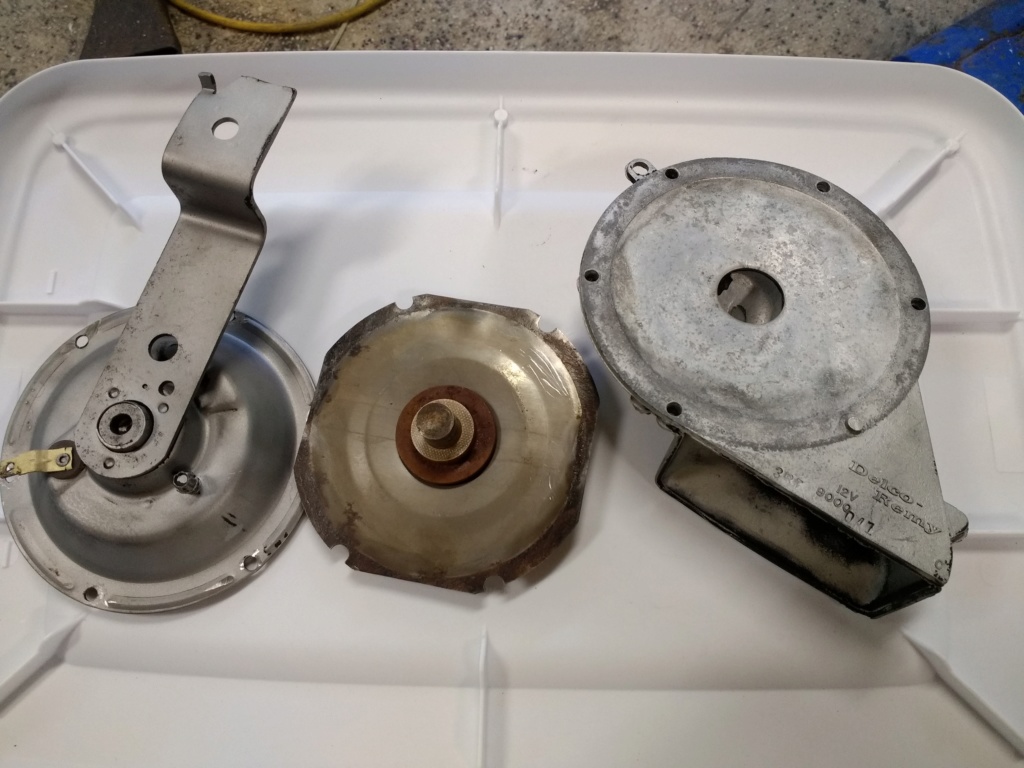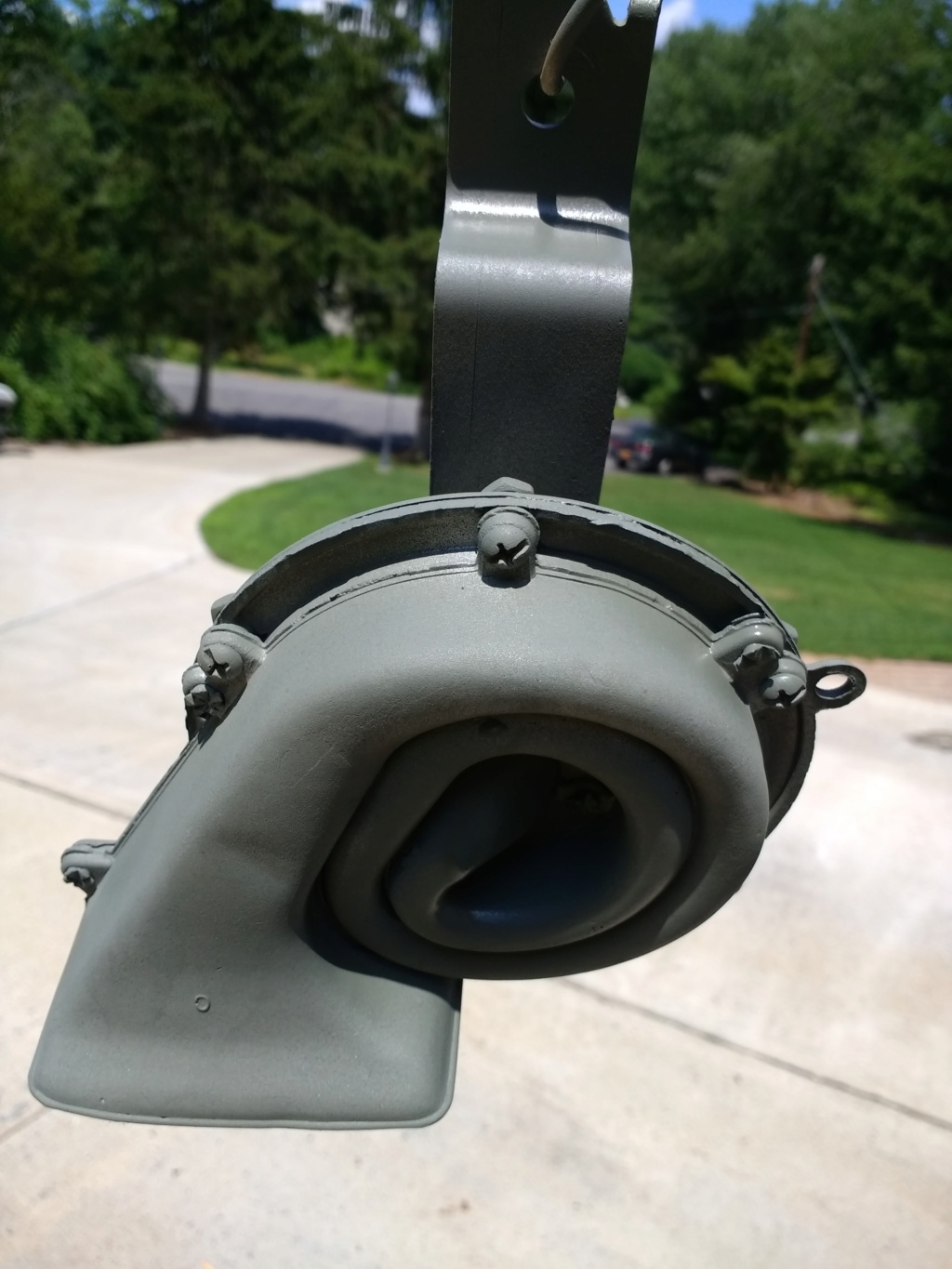 Joe73

Donating Member





Street Cred

: 80



Thanks for sharing this. I have seen repair/rebuild kits on some of the corvette supplier sites but haven't tried to repair one.

The horn on my 73 sounds awful and needs the same thing you did. I've tried to adjust it but the adjustment screw is seized.

73ss

G3GM Enthusiast





Street Cred

: 11



Great info and pics Joe! I have a whole box of horns that need to be rebuilt. Now I can pretend I know what I'm doing thanks to you!

g3chevy / Mr Pontiac

Donating Member





Street Cred

: 32



Joe,thanks! need to do the same I have a parts store dorky horn in my 73 . Im goin to get to it next week.

ant7377

G3GM Addict





Street Cred

: 36



Similar topics
---
Permissions in this forum:
You
cannot
reply to topics in this forum