Hey. Well, my father in law passed away a few months ago and I am clearing out some of his things. He has a ruff 1965 El Camino that he has been storing in his barn for about 20 years. He told me that I could have it one day, but I have no place for it. Between my wife, daughter, and myself we have 7 cars and trucks now with about 5 parking spots. So, here we go:
1965 El Camino. Red in color. Paint is not that bad. It had an ok paint job done before he bought it. It looks like all the trim is in place but it all has little dents everywhere that would need to be worked out. It has a 350 looking engine with an RPM intake and Edelbrock carb with long tube headers. I did get it running the other day, but the carb needs a kit or just a new one. It has a turbo 350 transmission. The interior needs the correct seats installed, not included. Right now it has a seat from like some'90s custom truck. It was originally a factory 327 with a power glide. It also has 4 wheel manual drum brakes. I have pretty sure all 4 of them need rebuilding. All that being said, it's a'65 El Camino and they are getting very hard to find.
In this day and age, every one thinks old things are worth a bunch of money. My wife and her sister are the same. They have a value in their minds, but I think that it's worth about $6,000 and that's just because of what it is. If anyone has any interest, I will go take some more pictures. As for delivery, I, at this moment, am not working so I might be able to bring it to you if you chip in on the gas. Thanks.
Kevin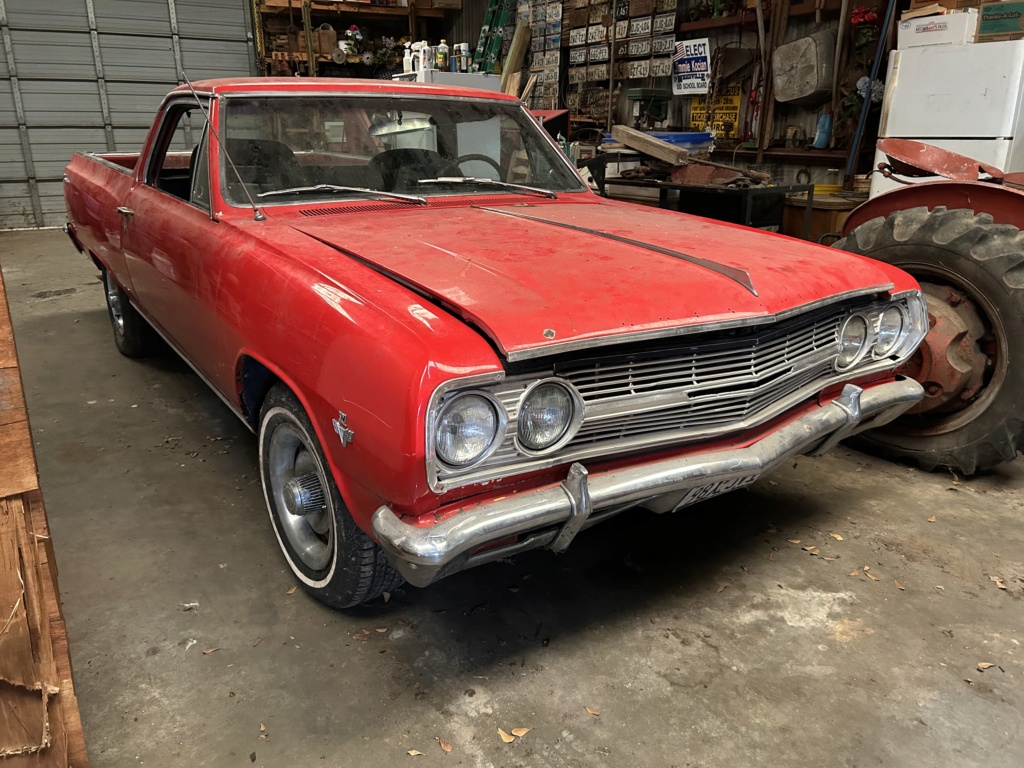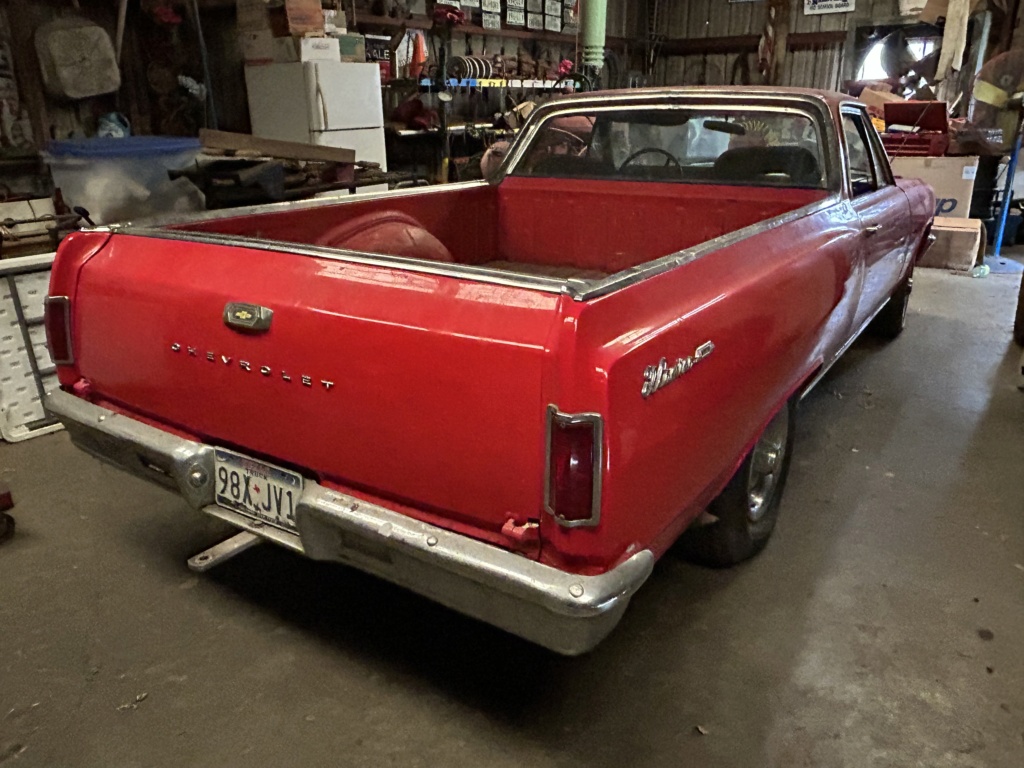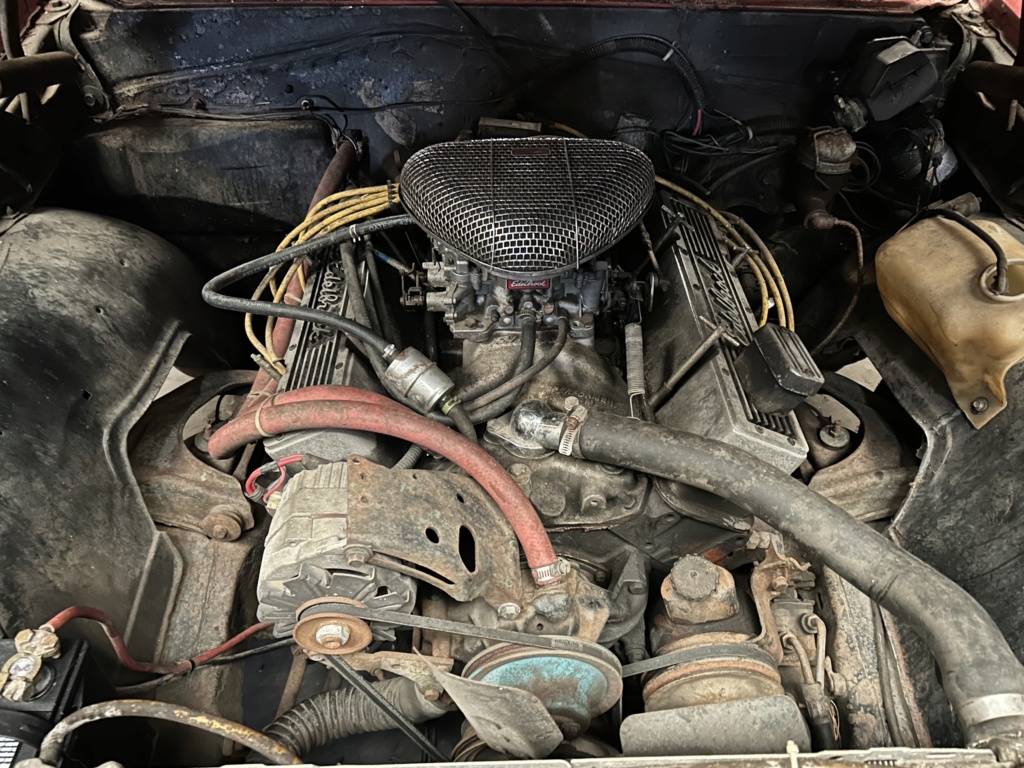 REVINKEVIN / Mr. 600+HP

G3GM Enthusiast





Street Cred

: 19



Man that would satisfy my youngest daughters El Camino's desire Just strapped right now with house down payment LOOKS VERY NICE from what I can see, And pack a bag we have some 454 SE building to do PACK A PARKA LMAO

___________________________________________
1977 Chevelle SE x2
One Mild original
one Wild NON original
Anthony

Limey SE

Management





Street Cred

: 97



RevinKevin,

Very reasonably priced for an "all there" El Camino of this generation.

I can see it in my mind now!! Body off framed ......Pro-touring set-up.....

impalamonte

G3GM Enthusiast





Street Cred

: 18



It's funny that you say that. I have been looking at this thing for about 20 years now. I have a plan in mind for a 5.3 turbo with brakes and a mini tub and some really cool Weld wheels. A little 9 second'65 El Camino would be tons of fun. I have 2 real problems in my life. Time and space.

REVINKEVIN / Mr. 600+HP

G3GM Enthusiast





Street Cred

: 19



I have the time.

Unfortunately , no space.

Brother has garage in Nashville....300 miles from me. Its packed full!



impalamonte

G3GM Enthusiast





Street Cred

: 18



Man Kevin, that is a smokin deal. If you still have it when we buy our property later this year, I'll jump on that like a duck on a June bug!


g3chevy / Mr Pontiac

Donating Member





Street Cred

: 32



I have been looking for a 64-65 for a while now. You mention little dents, but nothing about rust. Have you looked at the floor pans yet? What about around the back window? Is the shifter on the floor or the column?

crice63

Donating Member





Street Cred

: 2



Hey. It's a column shift car. I have never climbed under the car. I will do that when I go back over there. The dents are all in the trim pieces, not the body. Here are a couple of pictures. Just let me know what other pictures you want me to take. It's a pretty cool old car. I would like to do something with it, but I have absolutely no time or space.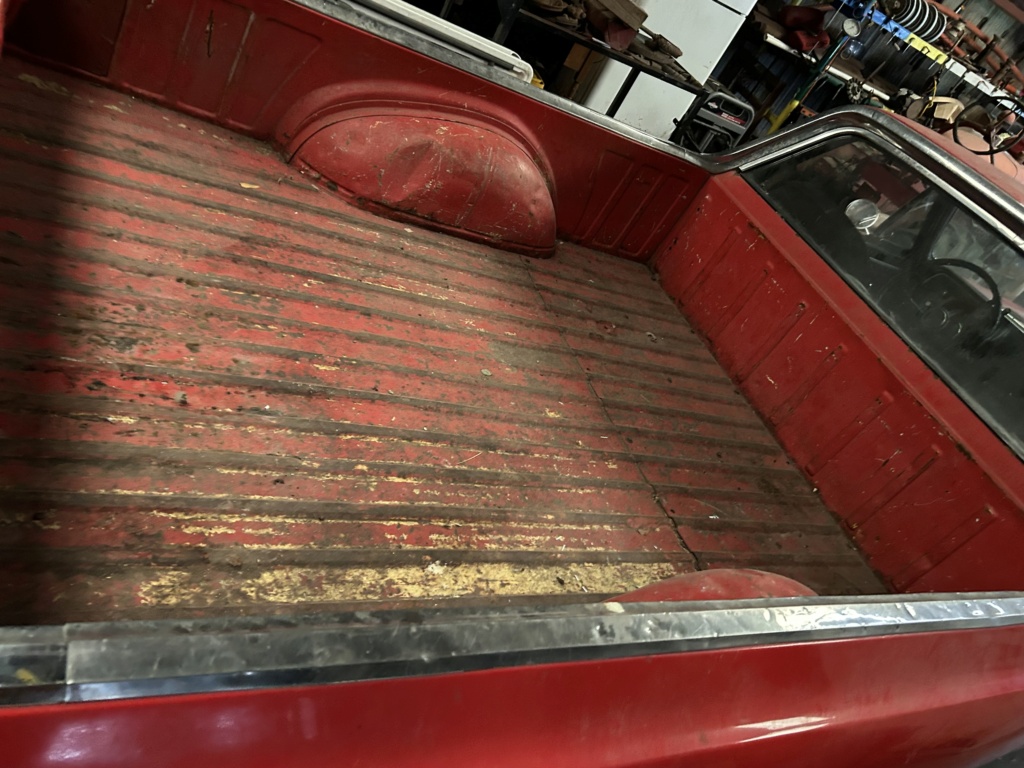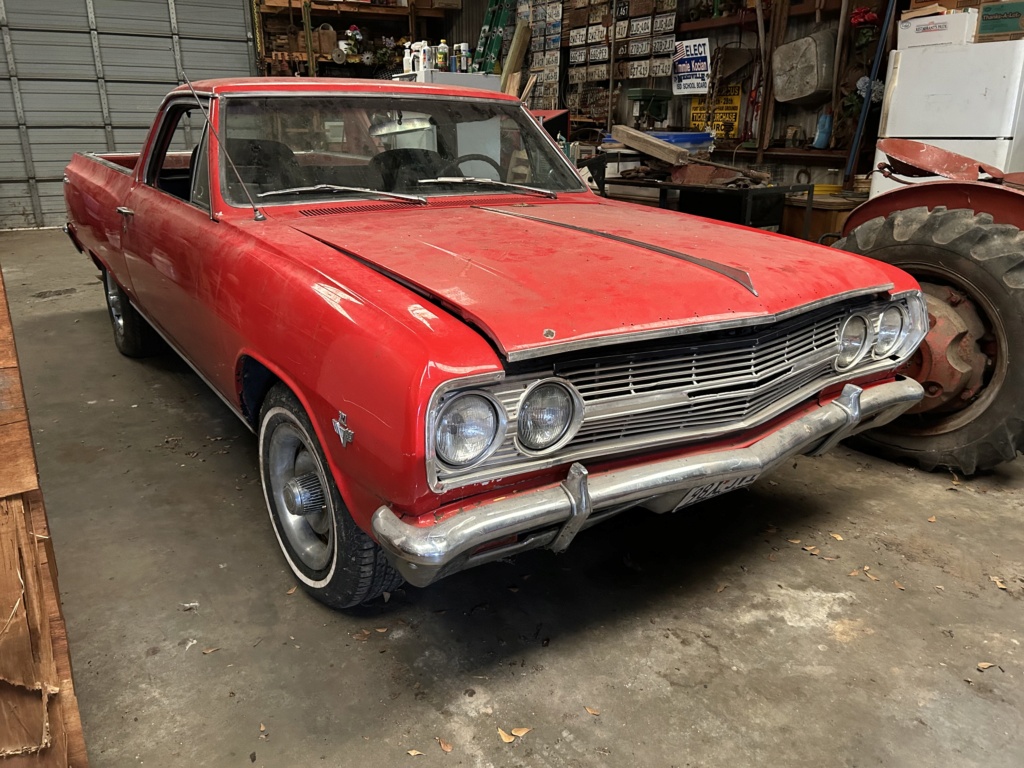 REVINKEVIN / Mr. 600+HP

G3GM Enthusiast





Street Cred

: 19



Limey SE and crice63 like this post

crice63

Donating Member





Street Cred

: 2



Similar topics
---
Permissions in this forum:
You
cannot
reply to topics in this forum