Page 2 of 2 •
1, 2
They also said that a stock Suzuki Samurai was prone to rolling over. Mine's lifted & been on steep hill climbs. Funny how I never had that problem huh? I think CR's opinion on a few things should be taken with a grain of salt IMHO.

The Dude

Management





Street Cred

: 48



billy-ray wrote:when i was in cali i found a big bad blue javelin hiding in some guys garage was gonna ask him about it but bought my chevelle and forgot were it was

http://www.amx-perience.com/Defender.htm
This car gives me a funny feeling in my pants...

IndyG3

G3GM Enthusiast





Street Cred

: 11



I like the hood scoop on that red car. JB

JB2wheeler

G3GM Fanatic





Street Cred

: 28



74chick, I'm liking the white AMX.
Only time I saw it at the show. What got me take that pic(beside the fact there aren't a lot of them out there) is it had a sticker from the old race track we whould go too.

74chick

G3GM Member





Street Cred

: 6



Rago wrote:Chrysler didn't buy out AMC until the 80's. Before then, GM was more of a partner than anyone. A LOT of AMC Jeeps came out with Buick (dauntless) V8's & Buick V6's. Then again, AMC also used Audi 4 cylinders in the Pacer & were using all of the big 3's trannys way back in the 60's-70's, so nothing really surprises me about that company.
they where not called american motors company for no reason lol
there cars basicly had parts from all the big 3

73 chevelle

G3GM Member





Street Cred

: 0




74MonteCarlo

G3GM Fanatic





Street Cred

: 17



but thats amerrican the whole point of mass production was to be able to take a peice from here a peice from there to make it all work right. quite frankly they were way ahead of there time i got a 1962 rambler and it puts new cars to shame with as comfortable and quite it is and its got a flathead 6 in it

McCauley5983

G3GM Enthusiast





Street Cred

: 14




74MonteCarlo

G3GM Fanatic





Street Cred

: 17



Original owners to this one and drive it everywhere all ORIGINAL sheet metal still as well nothing has been done to this Rambler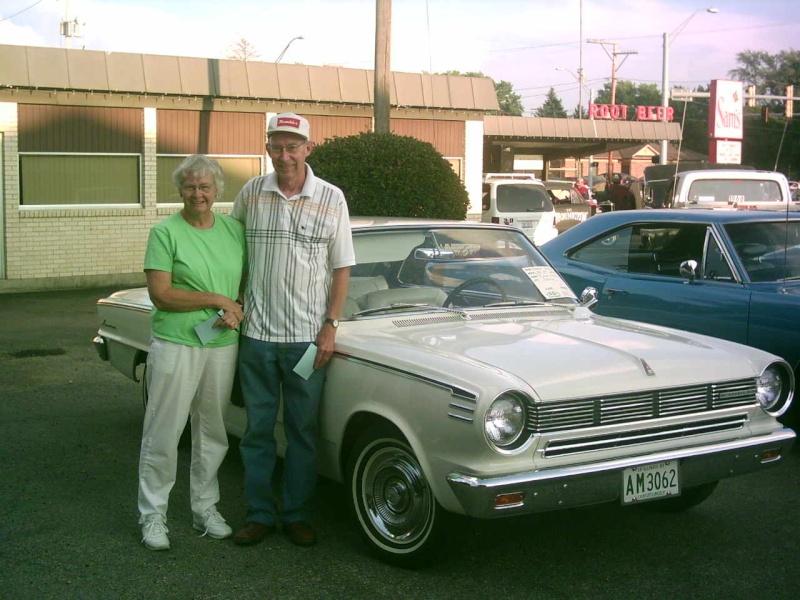 ___________________________________________
1977 Chevelle SE x2
One Mild original
one Wild NON original
Anthony

Limey SE

Management





Street Cred

: 95



I wish more colors were purchased in general. It's maddening to see a see of white, silver, grey, black all over the place....lol.



Cort | 36.m.IL | 5 Monte Carlos.1 Caprice Classic | pig valve.pacemaker * Chicagoland Meets, 2011?
MCs.CC | models.HO.legos.CHD.RadioShows | RoadTrips.us66 = http://www.chevyasylum.com/cort
"Time is a friend" ... Reba McEntire ... 'Is There Life Out There?'

knightfan26917

G3GM Senior Member





Street Cred

: 8



Page 2 of 2 •
1, 2
Similar topics
---
Permissions in this forum:
You
cannot
reply to topics in this forum