I was at the Saukville Car Show, talking in the phone to my husband,. I was saying "There must be over 1,000 cars here, but I haven't seen any Chevelles from the same generation as mine... OH CRAP!"
As I came to the end of the row and looked to my left, I saw this....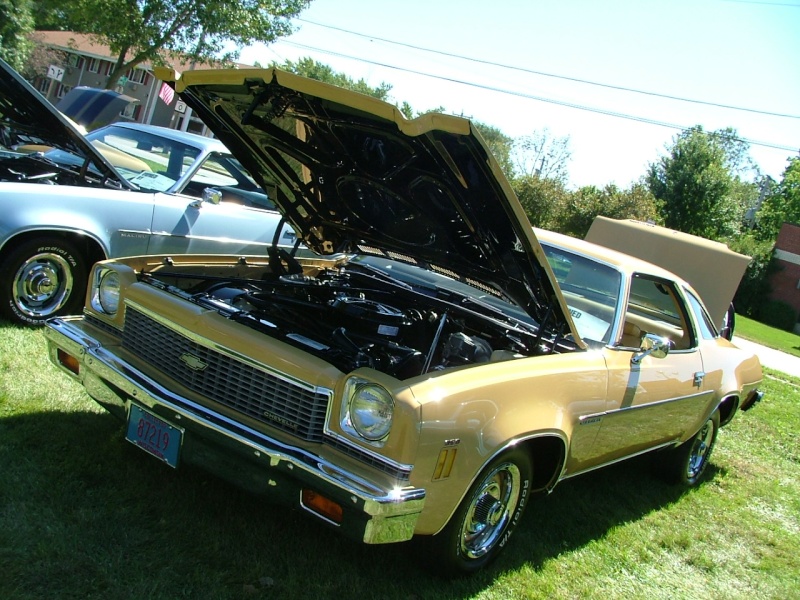 ... sitting next to this...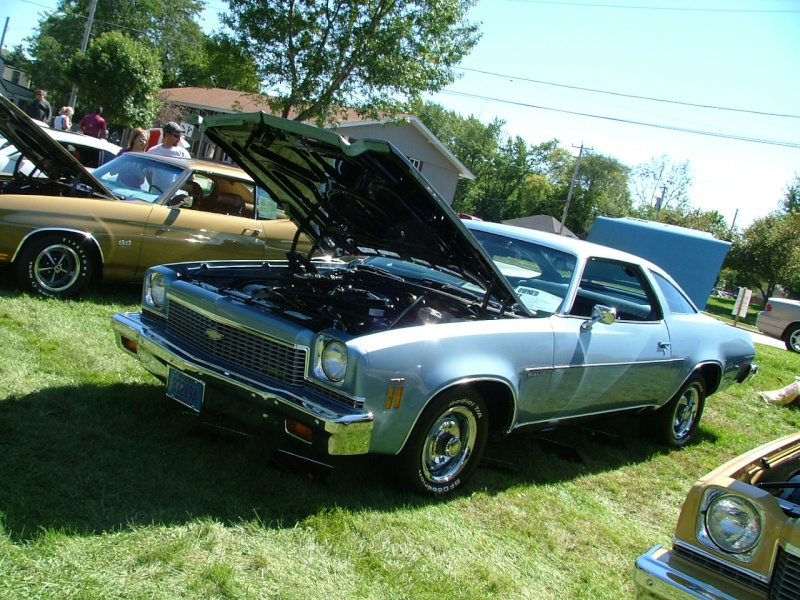 Now I tell you, I thought I had a shot at a trophy, even with all those cars there, but when I saw these beauties, I knew it was all over but the drooling. One car was a complete frame off, the other almost. They looked like the just rolled off the show room floor. Even had color matched rims.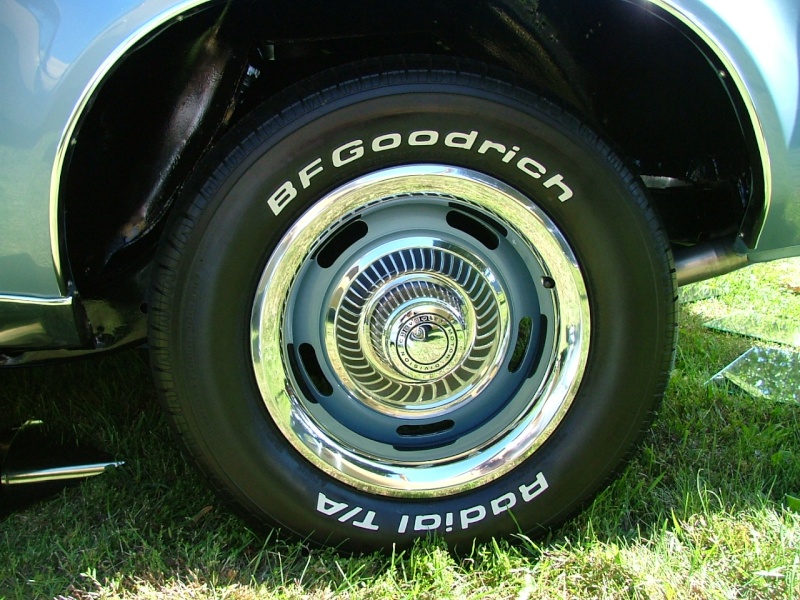 I will be posting the entire details on the club site, www.khcruisers.com by the end of the week. But needless to say, here are your 1st and 2nd place winners for the F Class, 1971 - 1979 stock chevy classics, Jim and Sarah from Oshkosh, Wisconsin.
So, congratulations to them, I am thrilled for them and the awesome work they have done to these sweet azz rides, I hope to see the cars (I mean the owners) again, and if I ever enter into the same show as them again, I hope I enter my custom Harley instead so I have a chance at a trophy!

HDHugger

G3GM Member





Street Cred

: 6



Thanks so much for sharing these pictures them are sure some sweet cars

___________________________________________
1977 Chevelle SE x2
One Mild original
one Wild NON original
Anthony

Limey SE

Management





Street Cred

: 95



x2. i actually like those ralleys painted the same color as the car. gives them more uniqueness instead of the same old silver.

77malibu77

G3GM Senior Member





Street Cred

: 6



Ah, it does my heart good to see those fine examples of a fine car saved for properity. It sickens me to see a 73/77 headed for the crusher. JB

JB2wheeler

G3GM Fanatic





Street Cred

: 28



Those are some sharp 73's. Lovin that yellow one.

74MonteCarlo

G3GM Fanatic





Street Cred

: 17



Very nice rides for sure. One day I hope to go into that much detail with my 76.

The Dude

Management





Street Cred

: 48



Similar topics
---
Permissions in this forum:
You
cannot
reply to topics in this forum