id like to put new springs on the front and rear, i want it standing higher than where its at right now, what would you guys recommend and if your Monte rides high id like to see a pic of it. thanks Danny

alive 75

G3GM Member





Street Cred

: 0



Use em out of a 76 Caprice 4 door . Mine used to sit higher in the rear but the ride sucked.

ant7377

G3GM Addict





Street Cred

: 36



Pardon my ignorance but aren't Monte's supposed to ride lower in the rear w/ the nose slightly higher? Seem to remember that with Grand Prix as well.

BTW Danny- Nice car, welcome to the site.
Last edited by 77mali on Tue Aug 14, 2012 9:21 pm; edited 1 time in total (Reason for editing : Schpelling)

77mali

Donating Member





Street Cred

: 62



How much higher do you want it to be?

bigredlaguna

G3GM Senior Member





Street Cred

: 53



--I FOUND THE #'S THAT I USED,WHEN I DID THE SUSPENSION IN 1990 ON MY
74 WITH A 350. I USED NAPA SPRINGS,FOR THE FRONT I USED 277-1954 AND
THE REAR 277-3189.
(i dont have a pic of it,but it looked just like my 73-454)heres a pic taken today of my 73
the springs in this monte are different than the 74's.but they have been in the car since 2003 and have not really sagged any yet.i like the ride.
IF YOU HAVE ANY ?'S PLEASE FEEL FREE TO ASK..I
WILL TRY TO ANSWER THE BEST WAY I CAN TO HELP. CHRISmy friend Chris had
a 73 monte that he did the same thing to.he took the napa numbers and had them interchanged.

sorry if they are a little blurry,i took them from his post.
both cars have 275-60-15 tires on all 4 corners

1973 454 MONTE

Donating Member





Street Cred

: 36



Mine is low like your 75...I love the stance...just my $0.02.

74MonteCarlo

G3GM Fanatic





Street Cred

: 17



from day one of owning my 73,i always wanted it to sit like chris's. when it came time to do it,i never looked back.....

1973montec

Donating Member





Street Cred

: 17



yeah, i like the height on Chris's black 73, that's awesome

alive 75

G3GM Member





Street Cred

: 0



My plan was to emulate 1973 454 Monte's height on my 1975. But I wasn't able to order the springs through NAPA as I live in Europe, and they wouldn't accept foreign billing adresses.
So I ended up ordering MOG-590 for the front, and by accident, MOG-CC507 Cargo springs for the rear. The front ones are for AC cars, and since my car doesn't have AC, I gambled it would end up slightly higher than stock.
It looked very good at first, but they sagged some after a while. I think big block springs might have done the job. Maybe I'll consider a swap next summer.
Right after the spring change: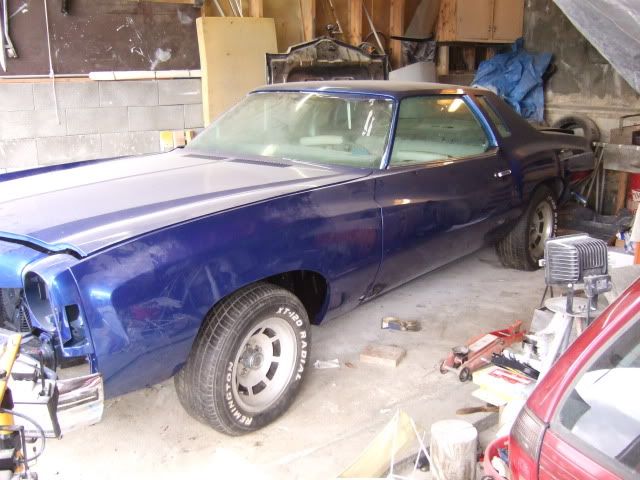 Now: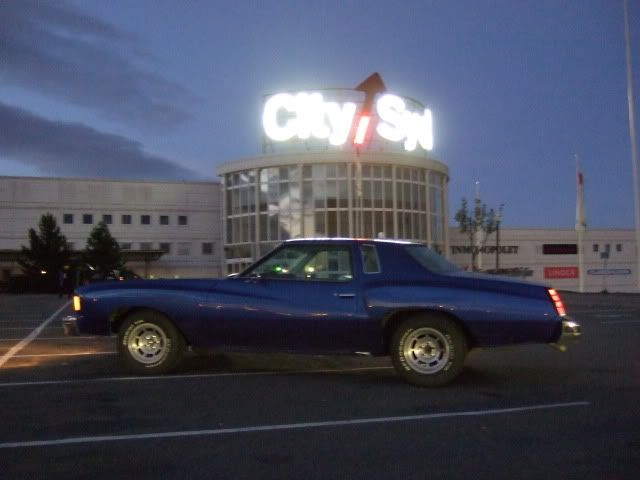 Fishgrinder

G3GM Member





Street Cred

: 4



Similar topics
---
Permissions in this forum:
You
cannot
reply to topics in this forum