Hi - I finally got the guts to start stripping that old original paint after many comments of "How did you get it to look like that!" It wasn't the paint that was the problem, it was the old primer that was all spider webbed underneath! The black acrylic came off nicely in about 40-50 hours with dozens of razor blades but the primer was stubborn and we had to use chemicals! Luckily there were no surprises under it all. ...a small factory fix on the rear quarter and a fix on the front fender below the marker light where the sheet metal was rippled a bit. My son re-did all the lead seams with fiber and has most of the priming done now. so far, 9 coats on the front end with blocking, I'd say it was perfect now. Just a couple more coats on the rear and a final coat on the doors, then we will be ready for business. I'll try to upload a pic of the spider paint...
" />
I think that worked...here's a couple of shots of our progress now.....
" />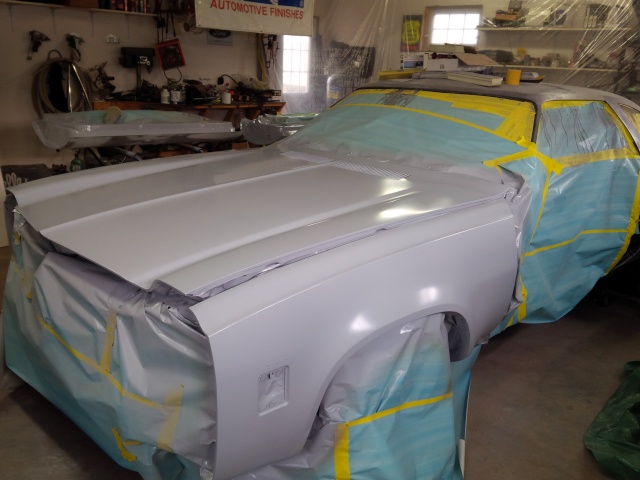 " />
My son, the painter took another job about 2 hours away but says that he has booked a booth for the spring....we'll see.....haha

RossK73

Donating Member





Street Cred

: 0



Looking good!  No guts, no glory

77mali

Donating Member





Street Cred

: 62



That is coming along nicely.
How
did
you get it to look like that?

thatfnthing

Donating Member





Street Cred

: 65



Yep, it wasn't easy!...haha.  Here's another of the rear cowl - the cracking even extended partly down into the trunk area.
" />
We did a lot of this to get the stripes back on the way they were....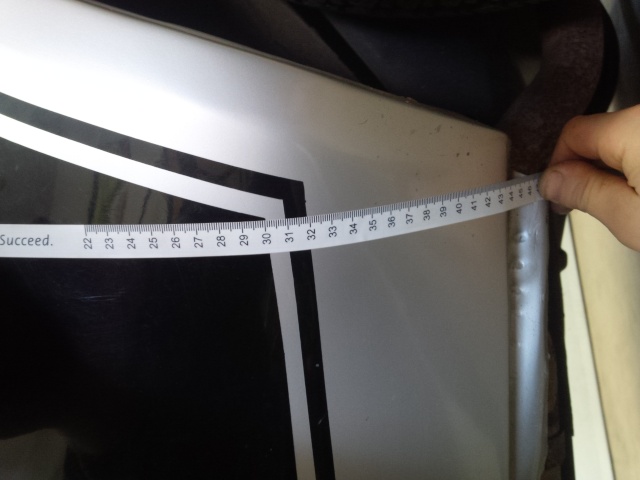 " />
it's going to be awhile to get back at it due to all the big snow we've had - spring is a long ways off!

RossK73

Donating Member





Street Cred

: 0



Similar topics
---
Permissions in this forum:
You
cannot
reply to topics in this forum