I've had these headers as garage art for quite some time.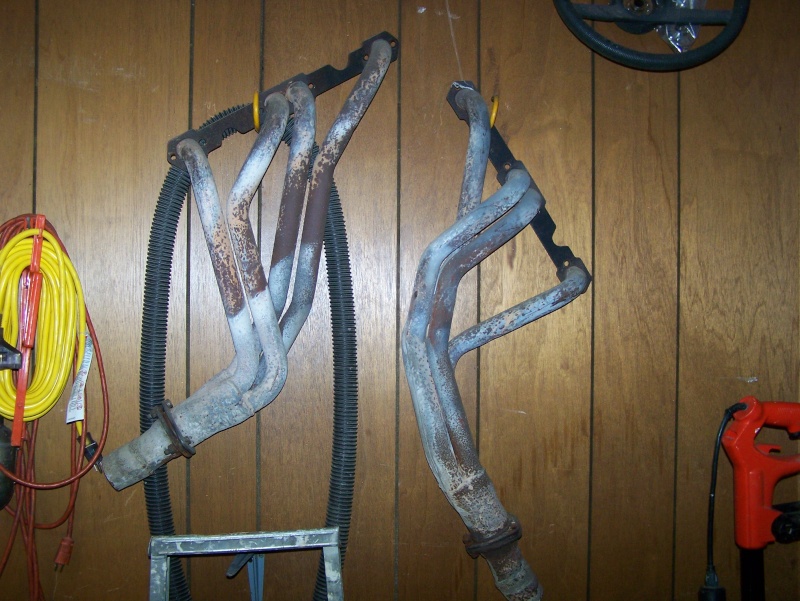 " />
Always planned to use them on something, but never have been motivated. Well, with the 74 Laguna, I'm getting motivated. Do these look like they'd work on a 74 with a 350? There aren't any names or numbers to look up. As I remember, I got these for a 71 Camaro I once had so they might work.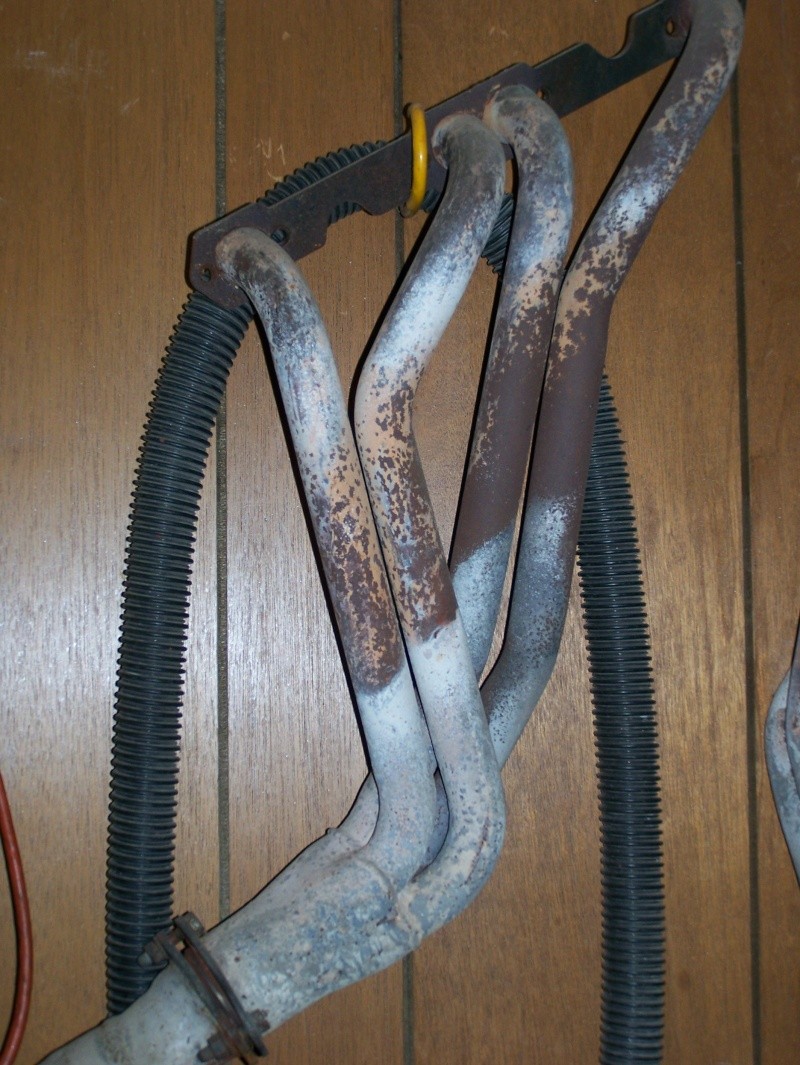 " />
" />
I just wanted to see if anyone might have had similar experience with headers that looked like these. Of course I wouldn't use the shop vac hose to connect them up. It was occupying the wall hook before I hung the headers and just stayed there.
Thanks

sportster_restorer

G3GM Member





Street Cred

: 1



The one on the left is definitely good to go for your laguna. The one on the right is slightly upswept on the two front tubes. Dont think its a problem just that I havent seen one like the right one in the pic.

Joe73

Donating Member





Street Cred

: 78



My old 1 5/8" hooker headers paperwork showed that they fit early 70's camaros/ 73-77 chevelles...not sure it helps.It's difficult to tell by eyeballin' 'em when 1/8" difference could ruin your day.

fishhead

G3GM Member





Street Cred

: 3



Camaro headers will definitely fit. That one on the right looks "vette-ish" to me.

Joe73

Donating Member





Street Cred

: 78



Judging by the flanges and the overall appearance, it does seem like they are a matched set. I got these at a swap meet probably 20 years ago and all I remember was the guy saying they fit a 2nd gen Camaro. Guess I might have to try an install with the driver's side first as that one might be the challenging one. I wanted to get them ceramic coated before I installed, but I guess it might be better to see if they go in first, and then maybe get them coated next winter.

sportster_restorer

G3GM Member





Street Cred

: 1



---
Permissions in this forum:
You
cannot
reply to topics in this forum