LAst I knew GM Parts direct where I had paid 28 for the pair shipped had these ....Have they jumped in Price that much ??
http://www.ebay.com/itm/1973-77-Chevelle-Cutlass-Regal-Cadillac-NOS-GM-Rear-Stabilizer-Shaft-Brackets-/191620159267?hash=item2c9d739723&vxp=mtr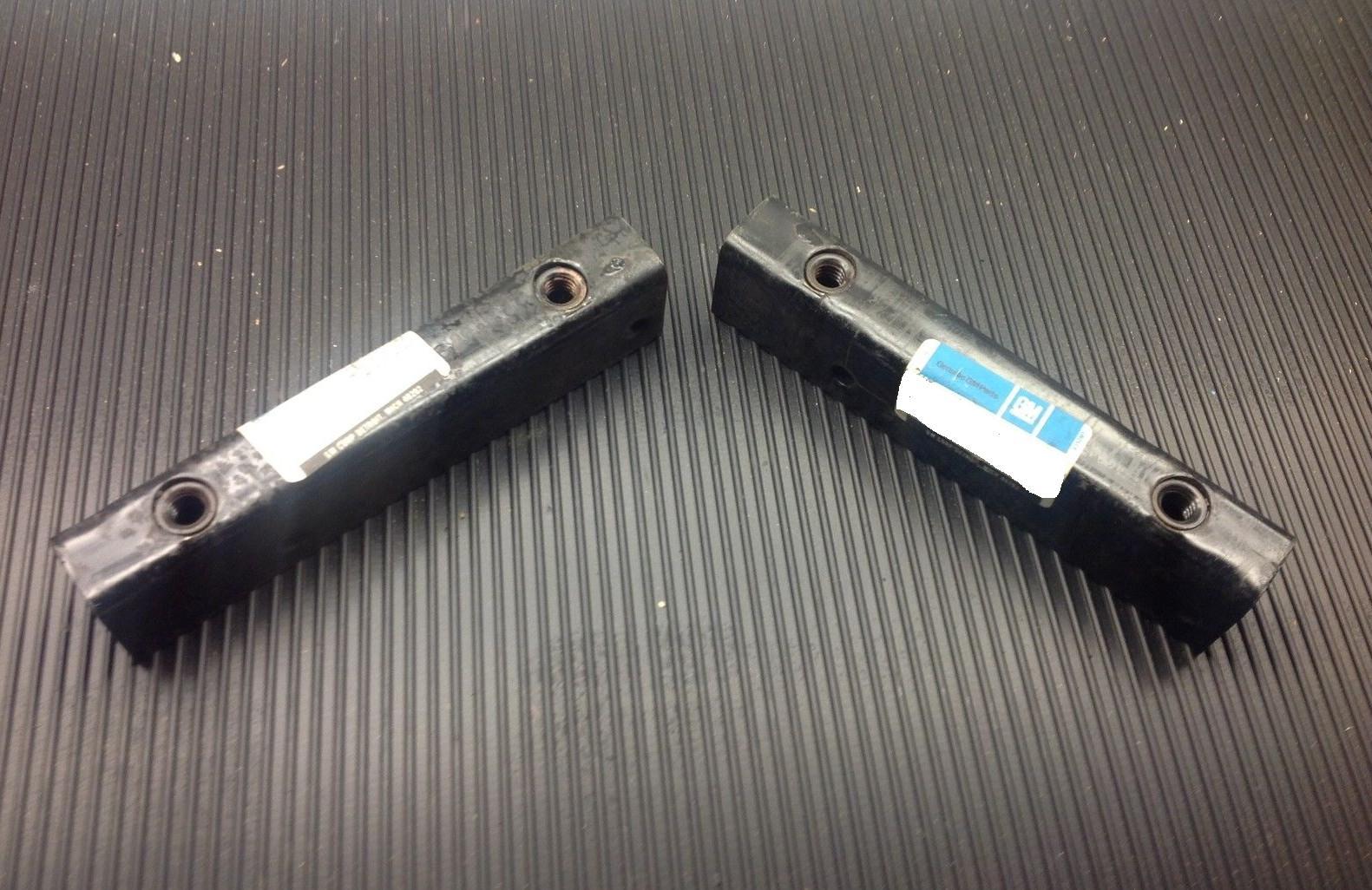 Limey SE

Management





Street Cred

: 95



I gave a used pair of those to a member for the price of shipping.

dynchel

Donating Member





Street Cred

: 40



Good grief ... seems he is going for a buyer desperate enough to pay that price ... without knowing about other sources.
Says the seller has 100% positive feedback, but wow ... scrolling through the other items for sale by that seller ... those prices are rather high, in my opinion, anyway.
*shrugs*
Cort
www.oldcarsstronghearts.com
1979 & 1989 Caprice Classics | pigValve, paceMaker, cowValve
"What do you mean how could I do this to you?" __ Juice Newton __ 'Old Flame'

knightfan26917

G3GM Senior Member





Street Cred

: 8



$10.45 here
http://www.gmpartsgiant.com/parts/gm-bracket-a-10191120.html

Hawk03

G3GM Enthusiast





Street Cred

: 18



Only difference between the ebay ones and the gmpartsgiant ones would be the bolts. The gmpartsgiant ones use metric bolts. No big deal.

Joe73

Donating Member





Street Cred

: 79



I used a 3/8 tap for the holes to bolt the control arm to. I read you were supposed to use self tapping bolts but this was just as easy. I was going to use 7/16 bolts for the sway bar but I will have to see if metric fits.

The sway bar bolts can either be 7/16x14x1.5  or M10x1.5x110 number 10 in the link, unless I'm misreading it. The bolts for the control arm are 3/8-16x3/4 number 18 in link.

http://www.gmpartseast.com/chevy/components/1994-caprice_suspension-rear-mb073010107-lt1m301bl19.html

http://www.impalassforum.com/vBulletin/showthread.php?p=2483965#post2483965
Last edited by Hawk03 on Mon Jul 06, 2015 10:45 am; edited 2 times in total (Reason for editing : added link)

Hawk03

G3GM Enthusiast





Street Cred

: 18



---
Permissions in this forum:
You
cannot
reply to topics in this forum