When I got my car this summer it was wearing incorrect center caps. All the center caps match, and all the trim rings on the car match. I found one correct 73 SS center cap in the trunk, along with one trim ring of another style. I've already verified that the wheels are correct coded original styles (1972 date codes and XZ coded. I suspect that maybe when someone switched out the center caps they also switched out to another style trim ring, which is maybe not correct?
Pictured is the front wheel with correct center cap, and the suspect trim ring. I couldn't mount the single trim ring because 2 of the attaching clips' ears are gone.
Also pictured is the 2 different trim rings, front and back. The suspect trim rings attach to the rim via four brackets each with double-tipped points that grab the rim pointing radially outward. The single trim ring attaches with four brackets but those brackets have double "ears' folded over and attach kinda like a spring action instead of pointed tips.
The suspect trim ring has "VENTED US 113" stamped on the steel support ring/structure. I couldn't find any markings on the single trim ring due to the heavy corrosion of the steel support ring/structure.
I'm guessing the correct SS trim rings are the single ring that I have, based on searching images online of original cars. Seems like its got more of a correct "straight angle" bevel with a raised inner lip to completely hide the steel wheel rim and only show the center with the 6 vents, whereas the 4 suspect trim rings have a curved bevel, no raised inner lip, and they come short, i.e. they show a little of the steel wheel's rim, as you can see on the photo of the car.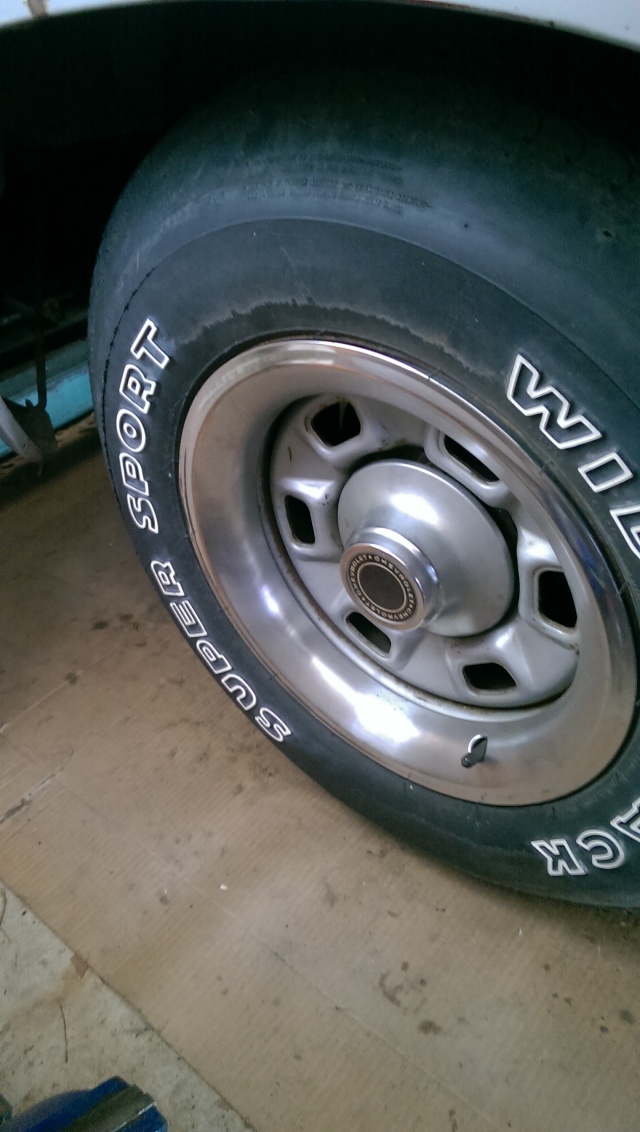 clanceman427

G3GM Enthusiast





Street Cred

: 16



The ring on that wheel reminds me.of a.pontiac trim ring. In the second pic, I think the one with the.little inner lip is the correct one. Mine are tucked in a box in sheds attic. I will check them in tbe next week or two when I dig my hunting stuff out.

Joe73

Donating Member





Street Cred

: 78



Thanks Joe. Another thing to note is that the Pontiac-looking trim rings require long valve stems. One of the wheels on my car has a short valve stem on it and someone added one of those screw-on extenders to allow for adding air. The vintage tire on the spare in the trunk is an old Daytona Sport 70 G70-14 tire that has a short valve stem on it.

clanceman427

G3GM Enthusiast





Street Cred

: 16



When using the trim rings you have to use a valve stem extenders.
I have my factory paperwork in the glove box and theres a GM attachment showing how the extenders go on.

Joe73

Donating Member





Street Cred

: 78



Similar topics
---
Permissions in this forum:
You
cannot
reply to topics in this forum