+5
77mali
74MonteCarlo
Mcarlo77
Wallyuph
Joe73
9 posters
Well I'm building my first 73 Chevelle, so I figured I would join the forum to share my progress and get tips and information.
My project started out with a 73 Laguna, 1 owner car, lived its whole life south of Chicago, looked fairly clean until I took it apart. Interior was almost perfect except needing carpet. Unfortunately during disassembly the car got worse and worse. Complete rear window frame rusted out, tail light panel rusted, quarters rusted, fenders rusted, doors rusted, and frame and suspension were rusted pretty thin. Brake and fuel lines rusted, etc...
I spent 6 months trying to find a doner car so I could still build a 73. In my area these chevelle's are non-existent and if you do find one just as rusted. I wasn't into spending 5k on another 73 to tear apart. I ended up finding a 100% rust free 75 chevelle that the owner recently relocated from Las Vegas with. Body was the cleanest I have ever seen and engine was a recent rebuild. So for a Grand I had a doner car. Wasn't quite the same as a 73 but close enough to modify it to be.
Currently I have welded in the parts to use the 73 quarter windows and working on welding in the 73 tail light section. Big issue is I cannot fint a tail light panel that isn't full of holes.
Here's some pics of my project
The 73
The 75 Doner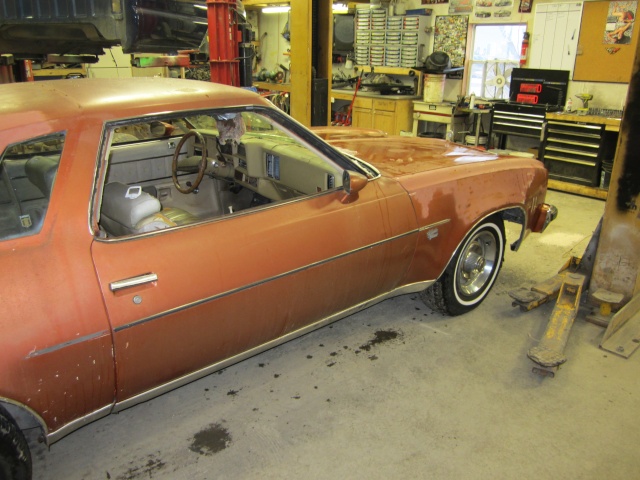 Mods to windows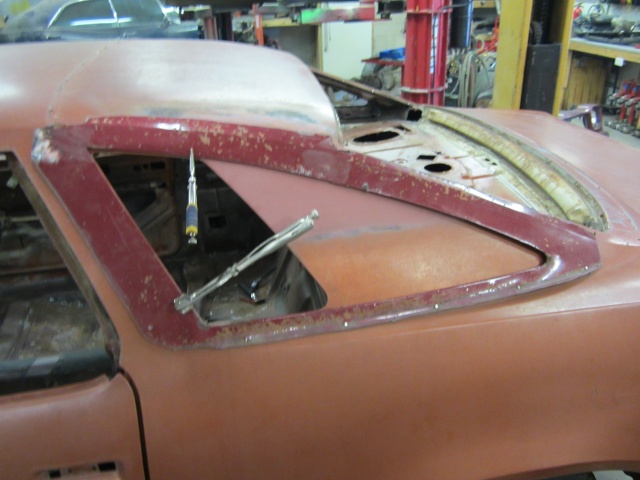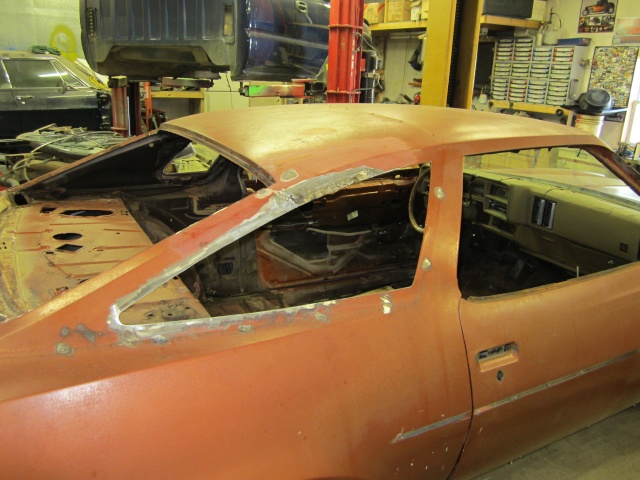 boysatt

G3GM Newbie





Street Cred

: 0



Cool project !!! Just fyi, the 73 frame and tail panel is a one year deal. 74-77 use the same. The difference is how the rear bumper bolts on. The 73 bolts to the sides of the frame while the 74-77 bolt straight on. Also the 74-77 have removable tail panels while the 73 is all metal and part of the body. Just FYI. Good luck with it and post up progress pics.

Joe73

Donating Member





Street Cred

: 80



Welcome from another MN person. Where abouts are you located?
Looks good keep up the good work.

Wallyuph

Donating Member





Street Cred

: 31



Welcome to the site from yet another MN member! Hey, I may have what you're looking for. Got a '73 tail light panel. It's not from a rust-free car...but, doesn't have any holes in it. Live in Eagan if you want to come take a look.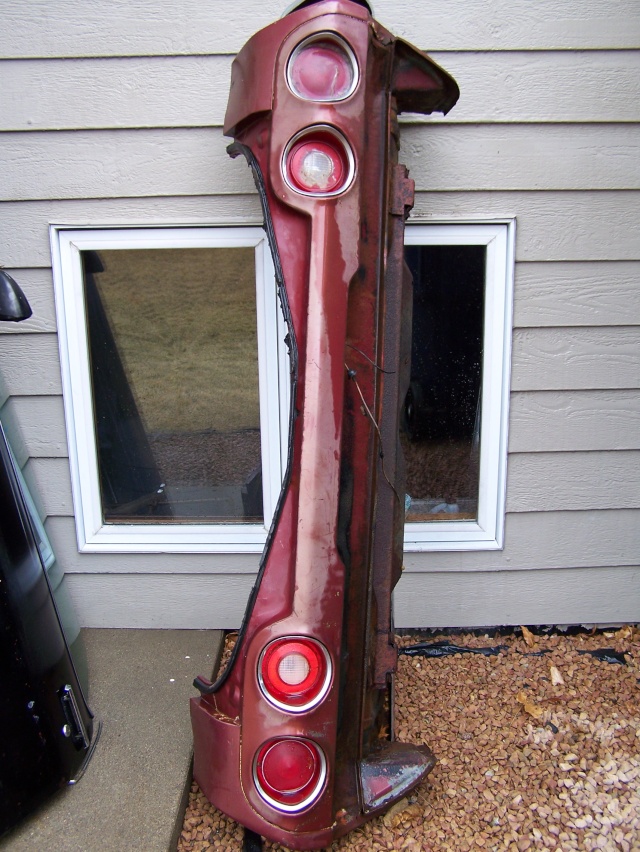 Mcarlo77

Donating Member





Street Cred

: 77



Cool cah! Love the 73 Laguna.

74MonteCarlo

G3GM Fanatic





Street Cred

: 17



Welcome aboard. Looks like you guys have enough for a MN Chapter!

77mali

Donating Member





Street Cred

: 62




1973 454 MONTE

Donating Member





Street Cred

: 36



Welcome ,have fun welding ! You'll get it done!

ant7377

G3GM Addict





Street Cred

: 36



Thanks guys for the welcome. I'm in Moorhead, MN on the ND border. I restore cars for fun, and after finding the 73 laguna I thought it would be fund to rebuild one. So far its been a easy job except finding that rear clip section. I will post more progress pictures as I go. I just finished up blasting, painting and rebuilding the front and rear suspension, firewall, and frame.



boysatt

G3GM Newbie





Street Cred

: 0



Welcome to G3GM, I know what it is like to deal with rusty cars, I live in Ontario Canada. Unless the cars weren't driven in the winter from new or almost new they are just totally rotten. I have had to get my cars from the southern USA ,because I can't weld to save my life lol.

Graham

Graham Perkins

G3GM Member





Street Cred

: 2



Similar topics
---
Permissions in this forum:
You
cannot
reply to topics in this forum