Thought I would start a build thread on my 74 El Camino SS.  I had a 76 El Camino in high school and wanted to get another one. Here is the 76.
 I found my current 74 in New York.  It came from South Carolina so I was in decent shape.  Here it is when I picked it up.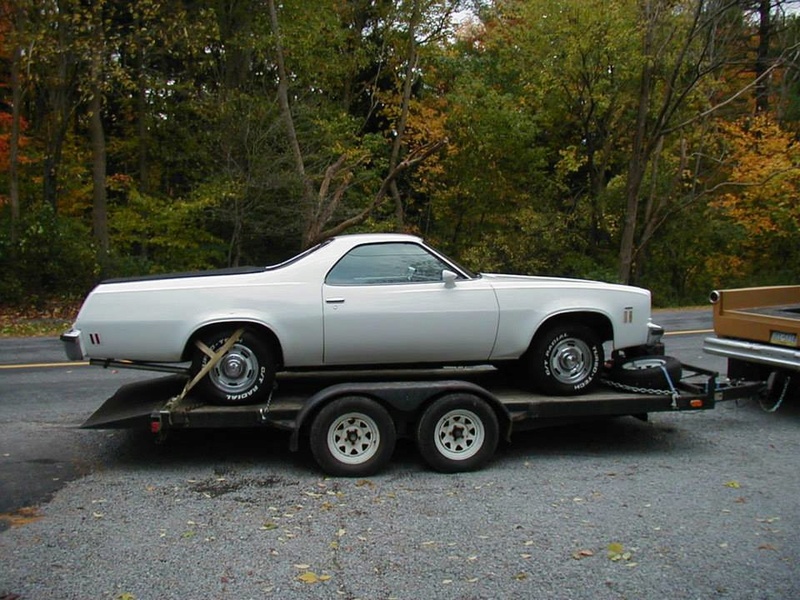 I did a little of my own work to it and drove it for 5 years.  Here is what it looks like now.  
The plan is to do a resto-mod type build.  I have a 73 Laguna front end for on it.  It will be receiving a 97 vortec 454 and 4L80E tranny upgrade.  Other than than that it will be a repaint white and some interior freshening up.  So far I have the engine and tranny out and will start disassembling it to se what hidden issues it has.  And before the questions start about my tow pig, do a google search of "1957 Big Bertha" and you will find it.

buggy5872

G3GM Newbie





Street Cred

: 0



Looks great just the way it is in the pic !!


pila

Donating Member





Street Cred

: 43



It's a 20 footer paint job.  It will probably look the same in a pic when it is done but good up close in person also.

buggy5872

G3GM Newbie





Street Cred

: 0



Car looks good. After looking through your build Big Bertha thread, I am eager to how this build goes and see the finished car.

Hawk03

G3GM Enthusiast





Street Cred

: 9



Big bertha was a fun one.  I get into fabrication work and building my own panels.  This should be an easy one since I am not modifying too much.  I already sorted out my wiring harness for the vortec 454 so that is a hurdle I do not have to contend with.  I do restoration work as a side gig.  Currently I am working on a 48 dodge truck (customers), 59 Chevy Apache 4x4 (for my wife), 57 Apache 4x4 (for my son), 58 GMC semi tractor, and my El Camino. It seems like it never ends.  We have a fleet of 14 I am trying to maintain or restore.  Restoration work is my third job.  First is the day job, accountant and Second is my machine shop. Everyone tells me to ditch the day job and concentrate on the other two.  I am hoping to have the El Camino finished by end of January.

buggy5872

G3GM Newbie





Street Cred

: 0



Big Bertha is one cool ride sir. You do some mighty fine work indeed. I can't wait to see how your Elky turns out.

As for your 3 jobs? Keep your day job because when you do something that is fun, it probably won't be fun as a living. Been there done that. That's why I went back to driving as a delivery guy for an Auto Salvage yard.

fasrnur

G3GM Enthusiast





Street Cred

: 3



I am waiting on parts for a customers car so I got a chance to put it up on the lift and check out the underside really good.  It looks pretty good.  It will need some patches in the floor behind the seat and under the bolt on panel in the bed.  Someone at some point did a bondo over pin holes under the bed panel.  My parts car was an oil thrower so the floors in it have no holes so I can get sections from it to repair mine.  Other than that nothing else has rot. I'm going to remove the exhaust and tank so I can degrees and pressure wash it.  I'll work on converting the tank to an in-tank pump for the fuel injection.  I do not have any work that I need the lift for so that will be its home for a while.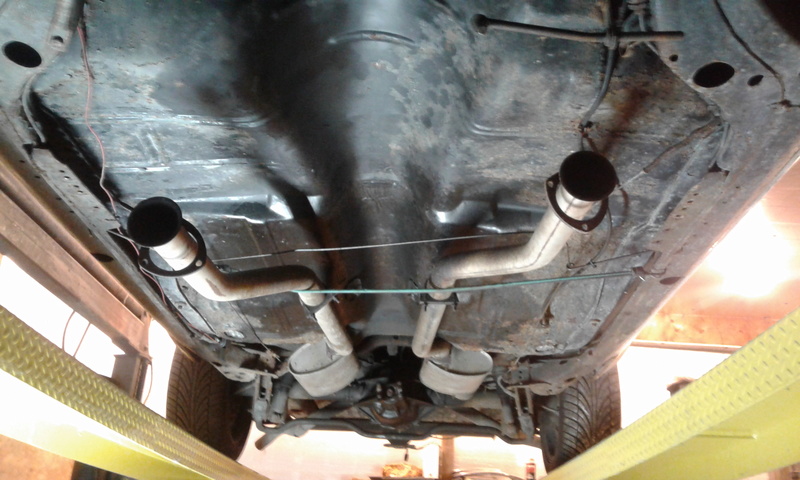 buggy5872

G3GM Newbie





Street Cred

: 0




Similar topics
---
Permissions in this forum:
You
cannot
reply to topics in this forum