Page 4 of 4 •

1, 2, 3, 4

Some new equipment this year. I think we all have been waiting out the weather to get back "at it".
This year I decided to add a methanol system to cool the intake charge from my supercharger. I did entertain an intercooler. And it would have been cool to see a  portion of big honkin' 5 " wide piece of pretty aluminum hanging below the radiator support on the front side.....But , IM RUNNING OUT OF ROOM...it seems. A couple of reasons I didn't intercool , room for all the piping and room for the intercooler as I have my front bumper tucked in.  Also , within my research , intercooler could restrict air flow to the intake thus reducing boost and potential heat sink. Methanol will cool my intake charge up to 120 degrees and will require maint.(replenishment of the liquid in tank). But now I can reduce the retard I was running to prevent pre-detonation. I'm sure some opinions will be voiced between both options. Price for booth intercooler and associated parts and methanol kit was mostly the same money.
Below are some pictures finished product. I installed the unit in the trunk . I have a controller that I installed in the dash in the position where the factory clock use to be. The controller has telemetry for fluid level in the tank , amount of boost produced , parameters to set injection start .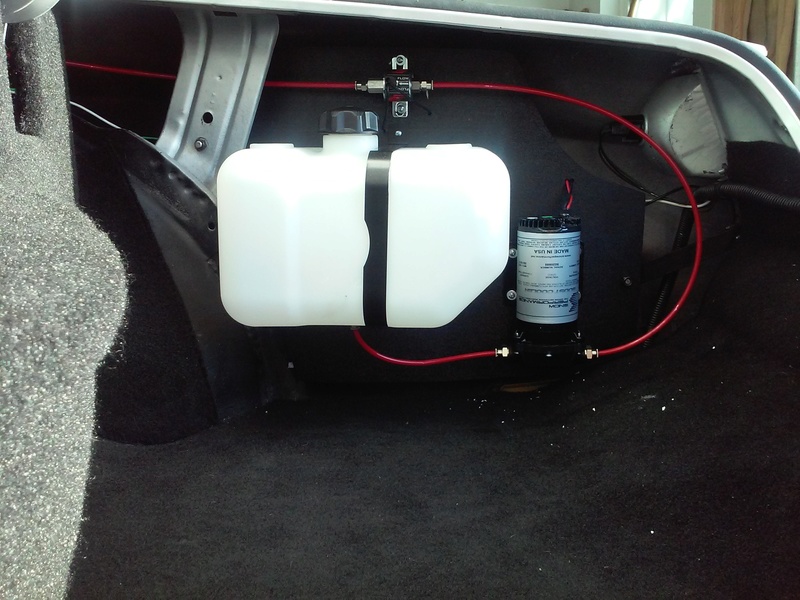 All equipment was installed onto a piece of quarter inch ABS board. Made a couple of brackets from old gas tank strap to hold it in place. Painted them. All wiring is loomed on the back side with a quick connection through a weatherpak connection as is the connection behind my dash for the controller.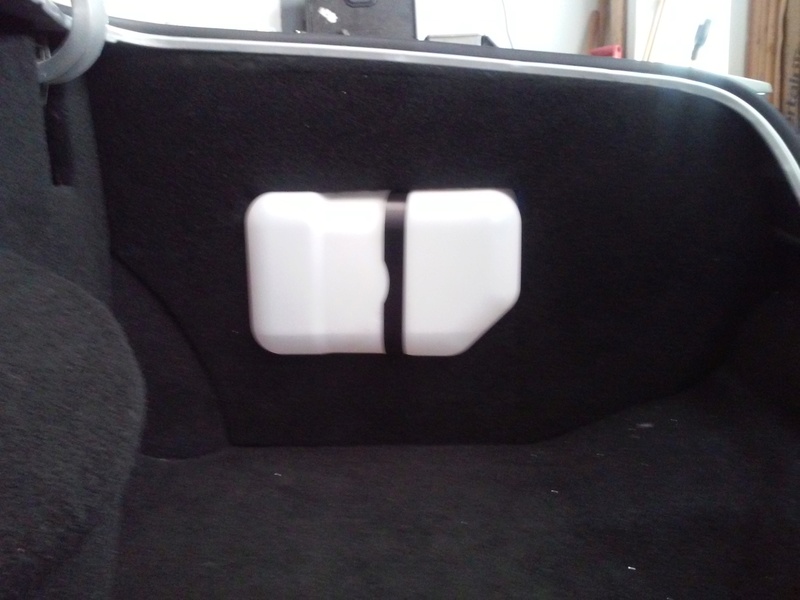 Had to cut a hole in my trunk enclosure that I made last year as the container is 2.5 gallons. I could have as well installed the supplied 3 quart unit...but I wanted more capacity.

impalamonte

G3GM Member





Street Cred

: 3



As always, sir, you do impressive and professional work!

thatfnthing

Donating Member





Street Cred

: 55



FOLLOW TOM POUPA AKA GHOSTRIDER to the Dakota Illinois Car show June 2nd I WOULD BE HONORED TO HAVE your car there

Limey SE

Management





Street Cred

: 89



Page 4 of 4 •

1, 2, 3, 4

---
Permissions in this forum:
You
cannot
reply to topics in this forum