This is a site I seen a few years back. It showcases muscle cars sitting rotting away. Maybe some of you have seen it. I cringe at some of the pictures, but some of the cars have been rescued. Nothing worse then seeing a car sitting, then stopping and asking the owner. And get the response " I'm gonna restore it" I know of a 67 Lemans down the road from me the guy put it in primerabout 20 years ago when it was nice shape. Now it is a rusted hunk of junk. The rocker panels are completely gone, the hood is rusted.
http://carsinbarns.com/

bobs77mali

G3GM Newbie





Street Cred

: 0



yea we have seen that before but its nice to know its still foating around out there

___________________________________________
1977 Chevelle SE x2
One Mild original
one Wild NON original
Anthony

Limey SE

Management





Street Cred

: 95



Can't these people be stopped??? Someone should form an organization like the ASPCA for cars. We could call it P.E.T.A. (People for the Ethical Treatment of Automobiles.) It's such a shame to see such potential go to waste. (Kinda like Plaxico Burress.)

wokrdan AKA BU Balls

G3GM Member





Street Cred

: 2



I don't want to turn this into a sports thread, but that guy is a moron. All the money in the world can't buy common sense. I say he got what he deserves. I'm not holding my breath, but his sentence just might make the next multi-millionaire thug think twice about carrying for no reason.

I'm just glad the Steelers got rid of him years ago.

74Malibu383

Donating Member





Street Cred

: 26



3rd car down.
hehe
http://www.carsinbarns.com/Bowties%20In%20Barns/pg68bowtie.htm
BUT-its come along way.......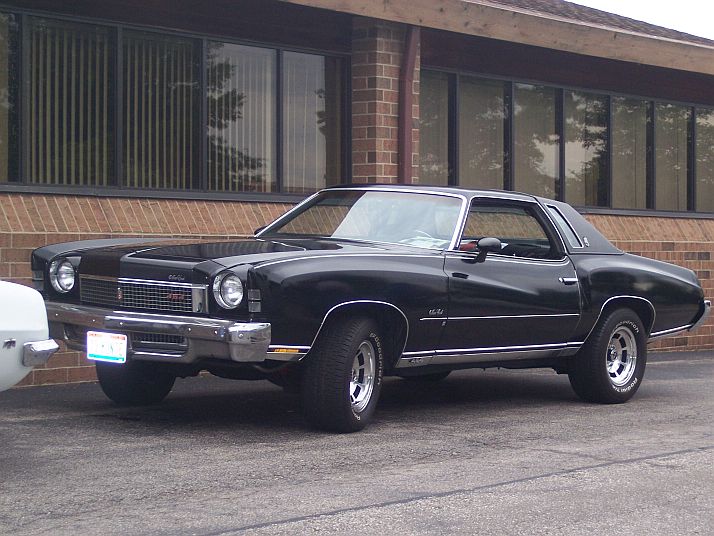 1973 454 MONTE

Donating Member





Street Cred

: 35



I hate that website, Everytime I see it, it makes me think about what is down in my dads barn.....
___________________________________________
www.cardomain.com/id/3115ultima

BlackChevelleSS

Management





Street Cred

: 20



Yep, I've seen it a few times, too. Frustrating to see.....
Cort | 35swm | "Mr Monte Carlo"."Mr Road Trip" | pig valve.pacemaker
...RT 66 = Sept 5-16, '09
WRMNshowcase.legos.HO.models.MCs.RTs.CHD =
http://www.chevyasylum.com/cort
"I ain't ready for the junkyard yet" ... George Jones ... 'I Don't Need Your Rocking Chair'

knightfan26917

G3GM Senior Member





Street Cred

: 8



Similar topics
---
Permissions in this forum:
You
cannot
reply to topics in this forum