I didnt want to hijack the 1973 dash on ebay thread.  Figured I'd post my experiences with a rubber parts conditioner.  Dont know if it would work on the dash pad but I'm thinking of giving it a shot.

When I started my build and removed all the rubber seals I got to thinking.  Why isnt there something to treat these parts to prolong their life.  I started googling an found that alot of people are using Sil-glide.  Its used on alot of things but especially brake caliper parts and especially the slides.  People were saying that they clean the part, work this stuff into the part and let it sit.  Then clean off the part.  Its supposed to revive the parts and make them more pliable.  

I went out and bought a tube for 8 bucks.  Used it on my in-laws brake job and it worked well.  I then put it on my rear axle rebound bumpers and rocker drain flaps in front of the rear wheels.  All these parts were off the vehicle already.  I cleaned the parts and then worked the Sil-glide into the part and left extra on it.  Then I put the parts in a small zip lock back and let it sit a couple days.  Went back to them, work the stuff into the parts some more and let it sit.  Well after a couple of days I removed the part, wiped it clean and it looked good as new.  I have to say it was a little more pliable than when I started.  Not that the rebound bumpers are that pliable to begin with.  But the rocker drain flaps were much better.  

I've seen other guys using Sil-glide on there trunk and door weather stripping.  I'll be trying that next during assembly.  
This has me thinking about doing my dash pad.

Just thought I'd post up my findings with this stuff.  Heres a link at advance auto.  I know napa carries it too.

http://shop.advanceautoparts.com/p/american-grease-stick-co.-sil-glyde-silicone-brake-lubricant-tube-4-oz-bk-4/12024852-p?iv_=__iv_p_1_a_214327102_g_12425515822_w_pla-191564126422_h_9004189_ii__d_c_v__n_g_x_pla_y_6201684_f_online_o_12024852-P_z_US_i_en_j_191564126422_s__vi__&utm_source=ACQ&utm_medium=cpc&utm_campaign=PLA&utm_content=shoppingcampaigns&gclid=CJz_4IXswdACFQlXDQodj-cMrA

Joe73

Donating Member





Street Cred

: 80



Joe can this be used After a Dash has been dyed as In My case I am dying it to red from Blue or will it take the Dye out ??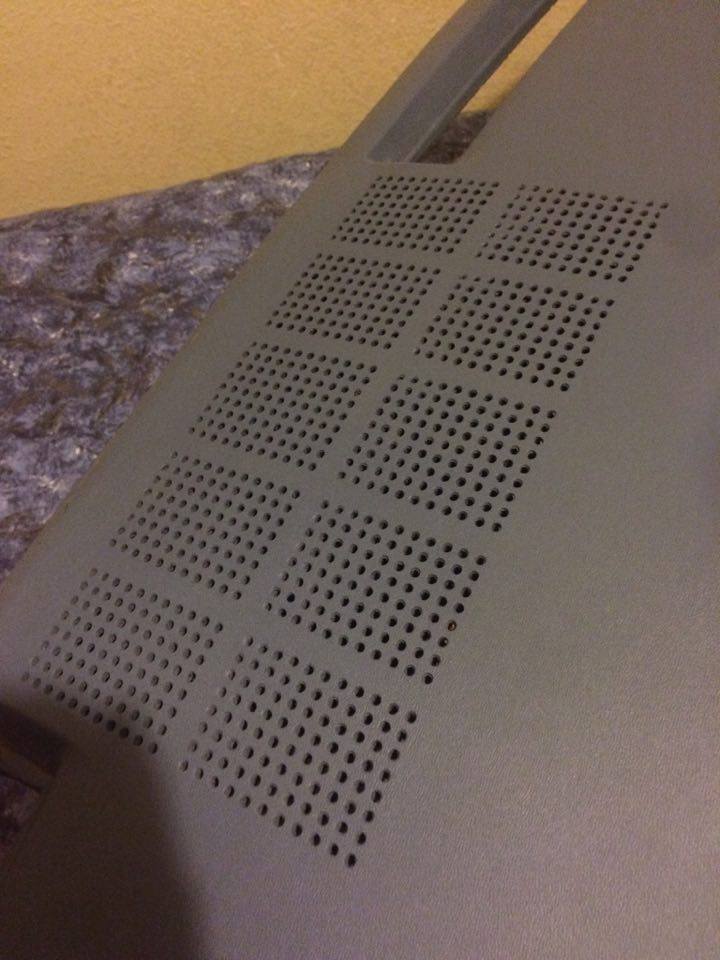 ___________________________________________
1977 Chevelle SE x2
One Mild original
one Wild NON original
Anthony

Limey SE

Management





Street Cred

: 97



My thoughts about this being effective on vinyl that's been "dyed" is that the term "dye" is a misnomer meaning nothing more than applying a compatible paint...in which case, would seal any pores that would normally absorb a conditioner such as this.



Mcarlo77

Donating Member





Street Cred

: 77



Im not sure.but I would think not. But it may work since.the.is.not a paint. Paint would seal a surface and nothing should.penetrate.

Joe73

Donating Member





Street Cred

: 80



I would consider.a.the.more.like a stain. It has the.ability to change a color but not "coat" the.surface with a.layer. The.soaks in like on seat belts. Paint on seat belts.would.become.stiff.
That why I like to sgain wood because.it can still breathe. Painting. Wood eventually peels.

Joe73

Donating Member





Street Cred

: 80



---
Permissions in this forum:
You
cannot
reply to topics in this forum