I'm swapping the dash out on my 1976 GP 50th and I'm finishing up. I have a drain line from the AC HVAC assembly hanging behind the glove box and I didn't disconnect it when removing the old dash but I don't see where it would go? Can anyone tell me where this goes? Its the black corrugated drain line thats running vertical from the right side of the HVAC assembly. See pictures below if my description isn't clear. Thanks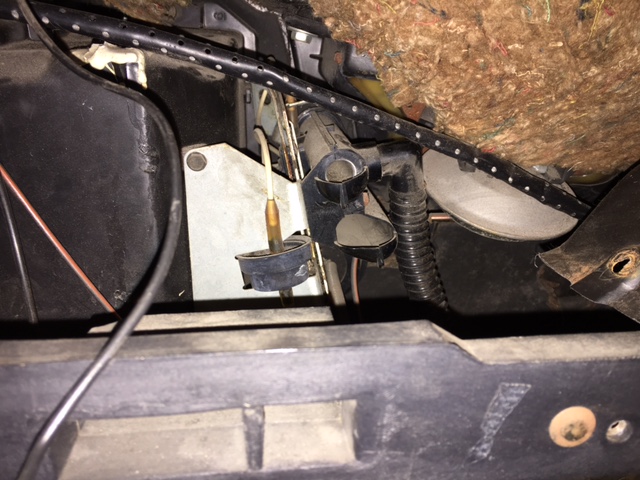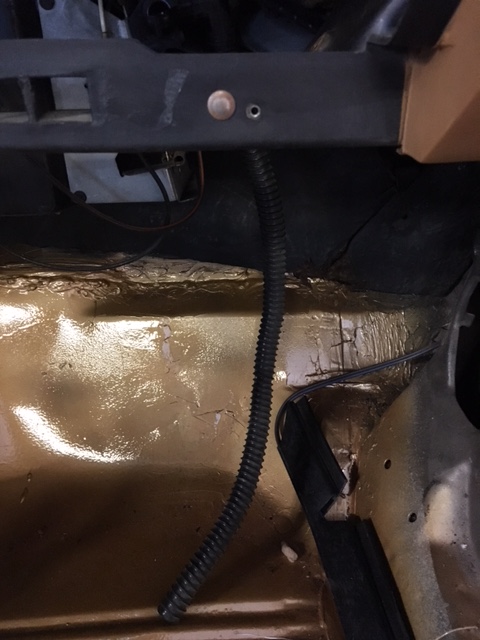 76GP50thGA

G3GM Member





Street Cred

: 2



Does your car have the rare Auto Temp Control feature, by chance?  This looks similar to a recirculating air vent tube I've seen on full size Chevy/Buick cars of the period with the Comfortron automatic temp system.  If so, it would connect to a round air inlet housing at or near the top of the dash (about the size of a quarter) that is used in conjuction with monitoring cabin air temp.

Mcarlo77

Donating Member





Street Cred

: 77



You're awesome, thanks! Yes my car does have the Auto Temp Control feature although my old dash did not have the round air inlet housing on the dash but I've seen them before. I do have the Auto Temp HVAC controls. I guess this means the dash has been changed before for some reason. If I could find the round inlet housing from an old dash I could add it myself such as I had to do for the remote passenger side mirror control. Some careful measuring followed by 30 seconds with an 1-1/4" hole saw took care of that! Thanks again, mystery solved

76GP50thGA

G3GM Member





Street Cred

: 2



Wish I could help. I counted 14 GP's last weekend at the one yard I visit...but, none of them had Auto Temp. As I think about it, I do remember seeing it on a couple of Cutlasses in years gone by. Unfortunately, they've long since been crushed. I would imagine that piece would have been the same for any GM model of that period.

Mcarlo77

Donating Member





Street Cred

: 77



Similar topics
---
Permissions in this forum:
You
cannot
reply to topics in this forum