I installed an original chev sport steering wheel. I can not get the horn from continued sounding off or way too sensitive. Sounds off even before installing horn cap to finish install. What am I doing wrong? Is the horn contact pin too long or too short? What am I missing? Thanks

S3SS

G3GM Member





Street Cred

: 1



Did you reuse the original pin from the std strg wheel? I know from removing a few of these that they are different. Perhaps that is what is causing the problem?

Mcarlo77

Donating Member





Street Cred

: 77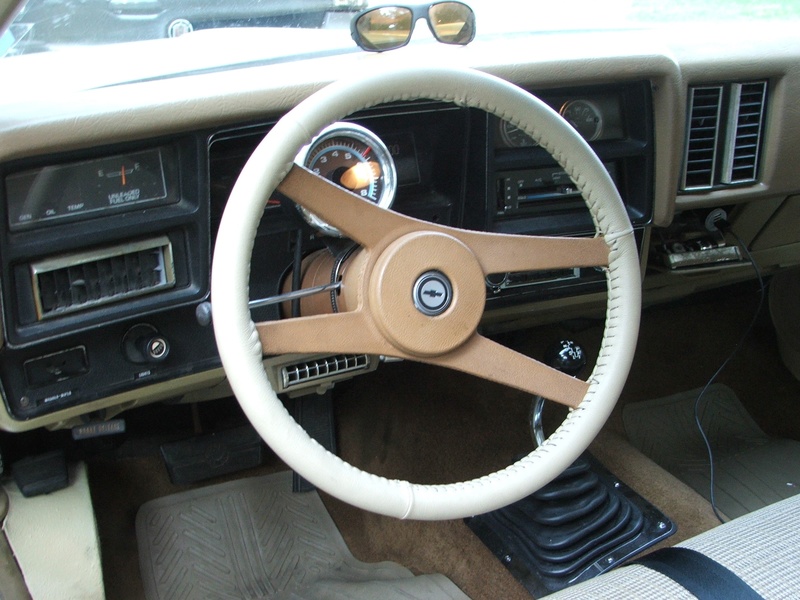 Is it this wheel sir? If it is, I'd like to know what you come up with. I bought what I thought was the correct one for mine and I get nothing from it. I would also like to know what direction the thin metal piece goes. Curve up, or down.

fasrnur

G3GM Enthusiast





Street Cred

: 9



To answer your question Jeff...the curve goes up.  I went thru this myself as the horn doesn't work on my car, either.  My horns are good...as is the relay.  Figure it must be wire inside the strg column as I can't even short it at the metal plate to make it work.  Anyway, this photo was taken after I removed the parts from a junker and kept them in proper position for reference.  BTW...nice shifter 'ya got there...lol!

Mcarlo77

Donating Member





Street Cred

: 77



I went through this also, but not remembering exactly what I did. I had to make my own pin and if it is too long or too short it doesn't work. I had ordered the little adapter kit which didn't work right out of the box due to the pin.

crice63

Donating Member





Street Cred

: 2



Thank-you all for your help. In the end the belleville spring (thin metal piece) curved side up but I had to bend it more to create a greater curve. It stopped the rattle and now horn button works as it should. Looks good works great

S3SS

G3GM Member





Street Cred

: 1



Similar topics
---
Permissions in this forum:
You
cannot
reply to topics in this forum