Hey. I had to get a truck to drive to work so I wouldn't wear out my 2008. It's about to turn 200,000 miles so I thought I would give it a break. So, after about 3 weeks of searching, I ended up in Greenville North Carolina. It took a couple of flights and a 1,300 mile drive home, but I found my truck. The truck is a single cab, short wheelbase Silverado  
It's one of the factory black out models. The only ones that I have seen like this are all V6 trucks. This one has the 5.3!  The only thing that I don't like about it's looks are the chrome Torque Thrust wheels. I will solve that soon enough. I have had it 2 and 1/2 weeks now and have put about 2,500 miles on it. So, here's what I have done so far:  all new brake pads, painted the calipers, removed all the Silverado badges, installed a cold air intake, lowered the rear 2"'s, and installed a programmer. I mainly did the programmer to turn off the AFM/DOD and tune the transmission. No more V4!  I am now saving up for a complete exhaust system. Headers and cat back. No stock piece can remain.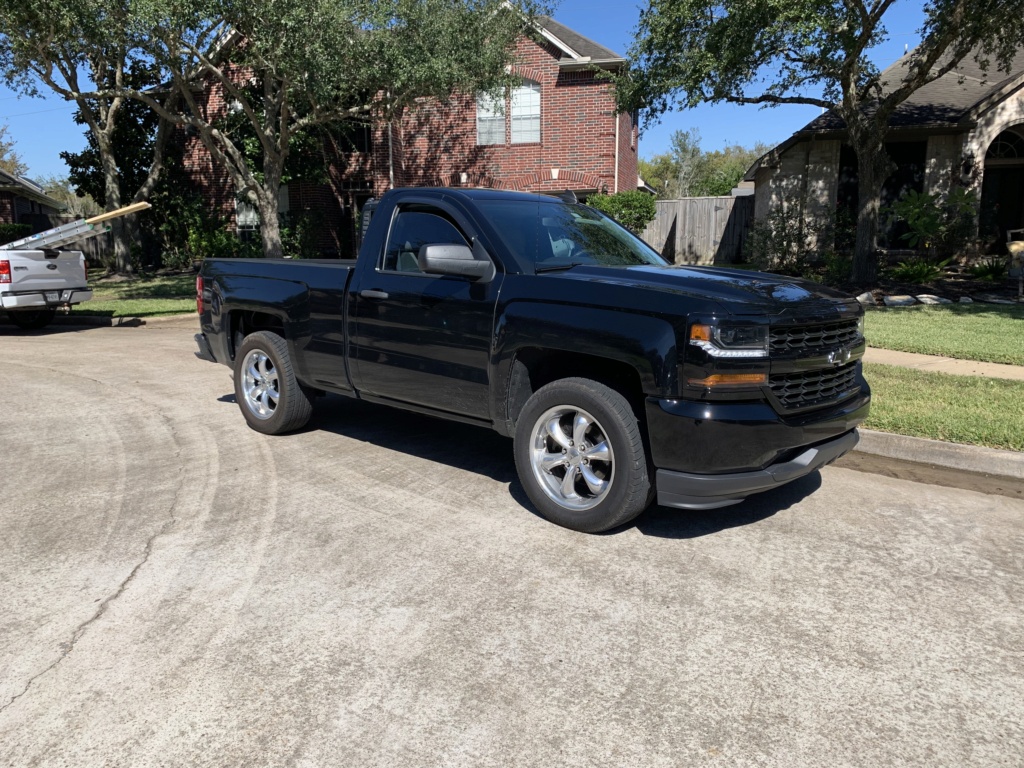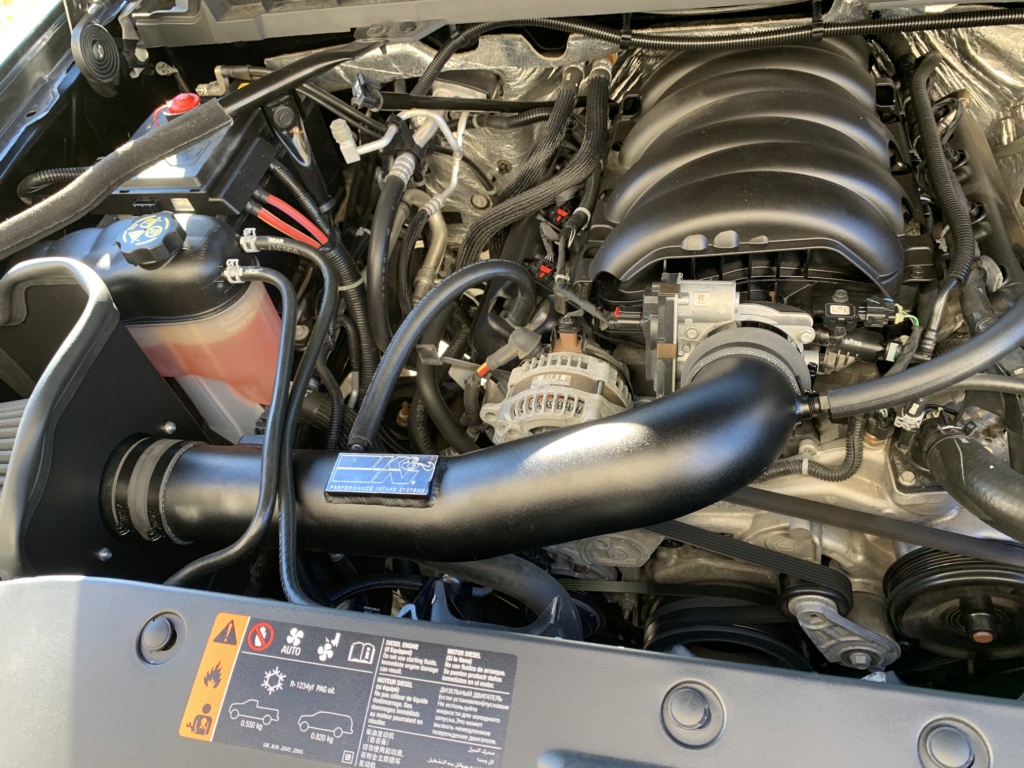 REVINKEVIN / Mr. 600+HP

G3GM Enthusiast





Street Cred

: 19



I was going to suggest getting rid of the VVT & DOD - my brothers 2014 had one of the DOD lifters go sideways and eat the cam! Understand that is a common problem.

Iggy

G3GM Member





Street Cred

: 15



Nice truck. Good luck with it.

Ive been looking for a couple months now for a newer truck. I currently am the original owner of a 2007.5 GMC sierra, crew cab, 6.6 duramax, 6'6" box. Its in excellent condition. It only has 114k on it but a buddy of mine in North Carolina made me an offer on it that I'd like to take. I was looking for a 2019-2022 GM 1/2 ton, crew, standard box with the 3.0 duramax. But the "long start" issue that GM hasnt resolved yet has put that on the back burner til 2023 I figure. So Ive been looking for an insurance owned 2014-18 with less than 70k on it. Prefer a crushed roof or side hit. Just needs to be standard box (6'6"), locking diff, prefer 3.73 gears but will probably settle for 3.42, and heavy duty oil and trans coolers. I check the auctions every night to see what new ones pop up. Main issue is finding one with the standard box with crew cab. Not many out there. Im itching to build another auction car.

Good luck with your new truck. They are great trucks.

Joe73

Donating Member





Street Cred

: 80



I havent heard of the lifter problem. More so of the oil pump solenoid problem. You either get high oil pressure or low oil pressure. Pretty easy job on the V6 models but the v8 is a big job. Cheap for parts but labor is alot of hours.

Joe73

Donating Member





Street Cred

: 80



Thanks guys. I have done a great deal of research on these engines. The lifters seem to be hit or miss with these trucks. I didn't want to take any chances so I programmed it out. It feels a lot better. Combine that with the transmission tuning, it is now a highway flyer. I have a 48.5 mile,one way, drive to work across the lower part of Houston. About 30 miles is on the beltway. 75, 85, no problem at all. No downshifting at all rolling around people from 65 to 80 now. One of the exits is 110" tall. If any of you guys ever make it down to Houston, I will take you for a beltway tour. You will realize where the world's supply of concrete went.

REVINKEVIN / Mr. 600+HP

G3GM Enthusiast





Street Cred

: 19



Similar topics
---
Permissions in this forum:
You
cannot
reply to topics in this forum