Limey and g3, we kind of hi-jacked jpowen49's thread so I'm starting a new one. Limey let me know what it would cost to ship the impact strip and when you are ready. Also what is the price of the replacement one, it looks nice. My original strip is in great condition except it has started to warp on the edges and pull away from the bumper. My center section is the best section of all 3. I bought the damaged full strip knowing that I could not use the center. My initial question was has anyone cut one before and what did you use. Don't want to make a mistake and use the wrong tool and screw up a nos piece

77camino

G3GM Enthusiast





Street Cred

: 6



Thanks for starting this thread. I've never cut up an impact strip but I have successfully welded a new stud to the back of one without disturbing the urethane on the front. It came off of my 76 Laguna parts car and was sold to a guy locally who was restoring another 76 Laguna. He was very happy with the part. Also, I noticed on the impact strips on the cars I've worked on that have the strip pulling away from the bumper is usually rust growing around the mounting studs. Not sure what to do as far as repair on those. Looking forward to posts on this whole topic.


g3chevy / Mr Pontiac

Donating Member





Street Cred

: 33



When I removed the impact strip from my rear bumper  (76 Laguna)
the bolts were so rusty they twisted out of the impact strip . I cleaned them out with lacquer thinner. I replaced the old studs with 1/4-20 x1 1/4 SS bolts. Used J-B weld steel reinforced epoxy to secure them. I let it cure for a couple days and used a die grinder to remove the excess epoxy. Painted the impact strip with Dupli-color  vinyl & fabric white paint.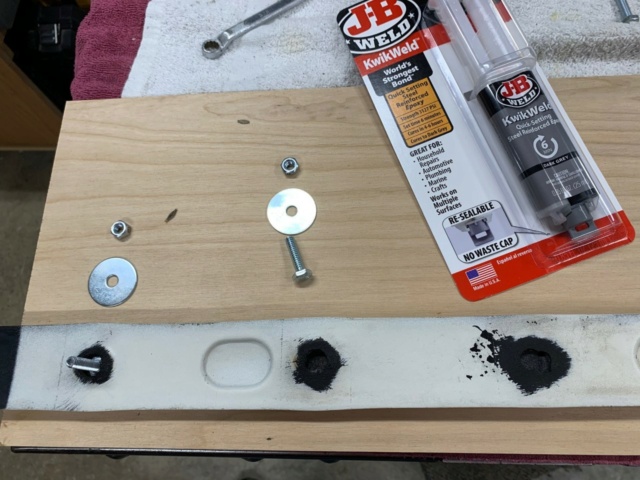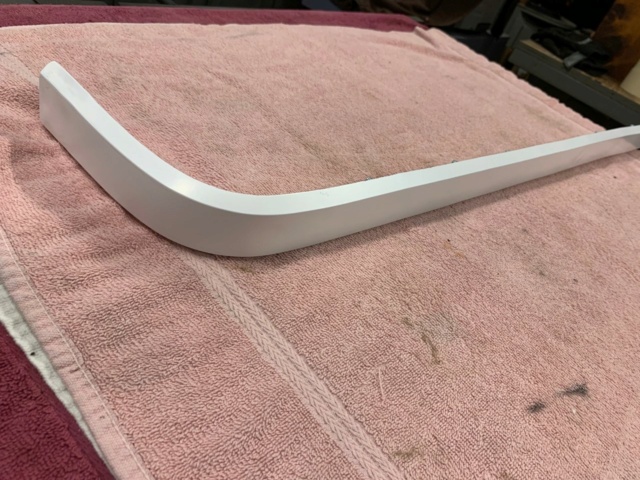 jpowen49

G3GM Member





Street Cred

: 0




g3chevy / Mr Pontiac

Donating Member





Street Cred

: 33



I agree, nice work Jerry. I went out and got a better look at mine today. My strip has definitely pulled away from the bumper with no rust behind. Without removing it yet I think some of the mounts have pulled out of the rubber. I'm going to have to try Jerry's method to repair them before I use the nos one. I took some picture but the darkness of the garage and the reflection of the chrome makes it hard to see.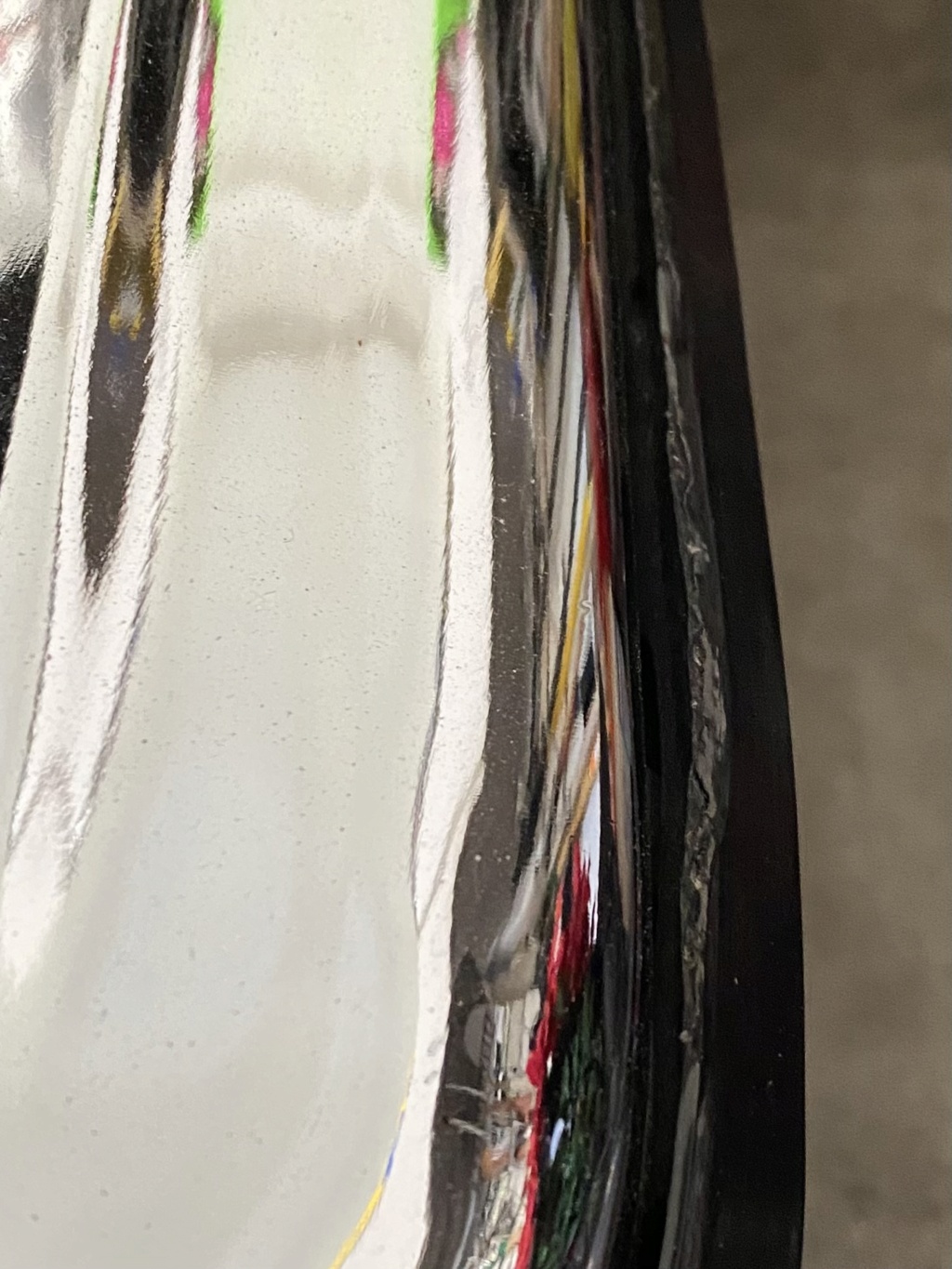 [url=
Also this is a picture of the box knife cut in the nos piece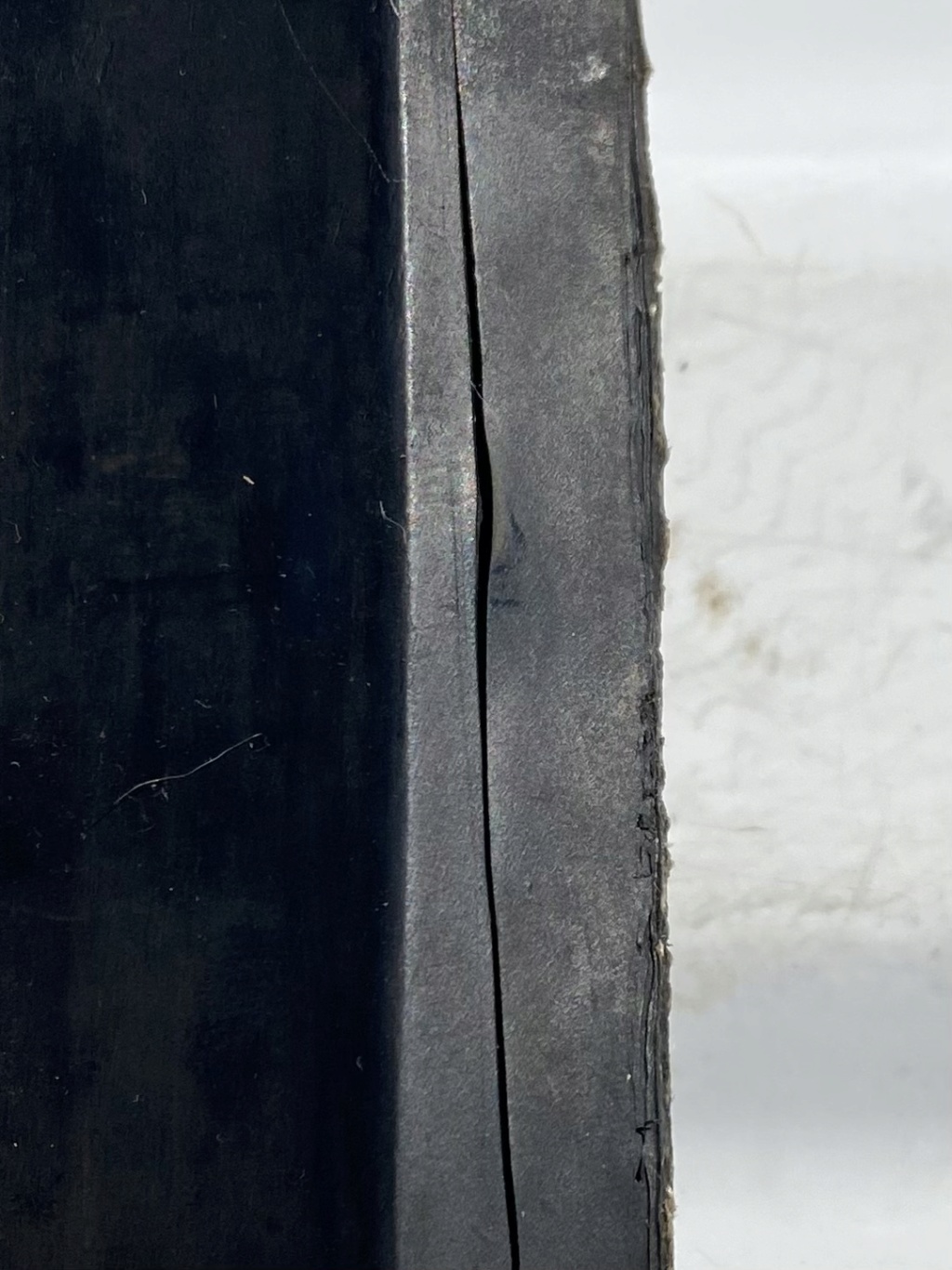 77camino

G3GM Enthusiast





Street Cred

: 6



Thank you 77camino, I would  invert the strip when  put  back on. My impact strip will fit either way. I had to flatten the cavity  before epoxying the bolt in.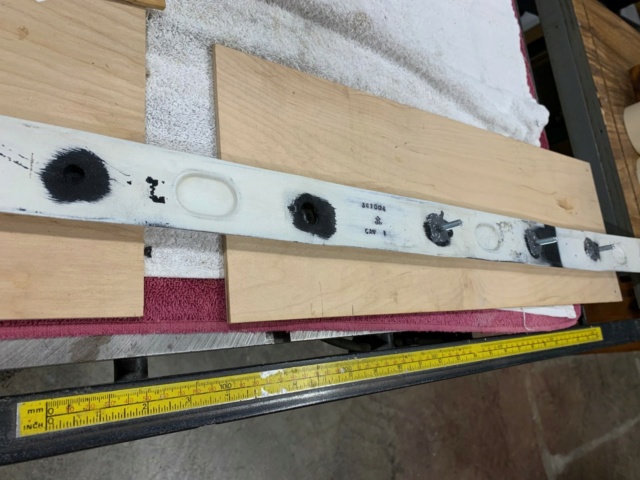 jpowen49

G3GM Member





Street Cred

: 0



Great information on the impact strip. My front strip is cracked in the corner. Right now I just have black tape holding it together but I wonder is that JB weld epoxy would work? I could sand and fill, then repaint. It seems finding an NOS strip is like finding hens teeth, so I'd like to fix mine.

76 Malibu

G3GM Member





Street Cred

: 2




77camino

G3GM Enthusiast





Street Cred

: 6



Similar topics
---
Permissions in this forum:
You
cannot
reply to topics in this forum