+12
dragons_lair59
74Malibu383
knightfan26917
IndyG3
maliburacinfreak
TWBouska AKA Wooderson
badbiscayne66
JB2wheeler
coreys73chevelle
yogreasygramma
77malibu77
74MonteCarlo
16 posters
Page 2 of 2 •
1, 2
Sweetness! Now I'll move it to the correct spot - Close cousins.
Black Cherry is my favorite Impala SS color BTW.

The Dude

Management





Street Cred

: 48



Dark grey green metallic was the best and the rarest color..lol and 96 got the center console with the floor shifter and analog gauges. there is some good infor on the Impalass forums, but tread lightly over there you will be banned or heckled at the drop of a hat, Its very clicish.
This was my favorite 94 I owned, It was a former game warden car.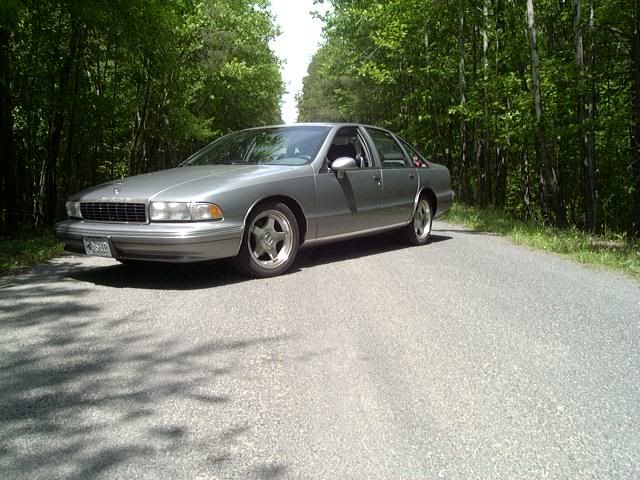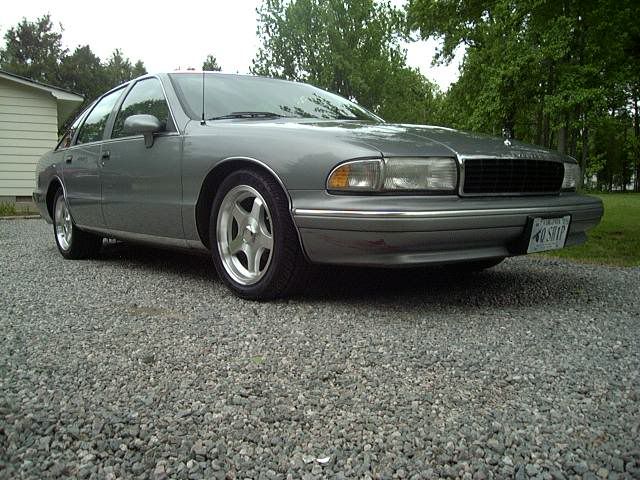 Jim_Rockford

G3GM Member





Street Cred

: 4



Yeah, I've been nosing around at one of the ImpSS sites where every other guy on there has BANNED under their name.
Seems a little weird to have a forum so you can kick everyone off.
But, they have had some very good info, and have been helpful so far.
Making some progress, got it cleaned up and some parts replaced. Need to do the brakes and tires, paint the hood and VVRROOOM.
That Dark Cherry paint is like $120 a quart- so maybe the green/gray might have been better,
Got the rear end gears (3.42s) for the 'Guna and shoud be getting those in soon.

Roadcaptain S3

Donating Member





Street Cred

: 26



Page 2 of 2 •
1, 2
Similar topics
---
Permissions in this forum:
You
cannot
reply to topics in this forum