Here is the car that started the car craze for me. 1973 Chevelle SS Station Wagon. Remember as a kid asking dad what "SS" stood for and what does "350" mean? This wagon is a twin to my Dad's SS 350 wagon I grew up in but an SS 454. Matter of fact, the SS 350 and SS 454 wagons were built the same month and same week "05B" at the Leeds Plant so more than likely the same workers put both cars together.
This wagon as of now, is the only restored Dark Red Metallic SS wagon in existance. It was featured on Hooniverse and I made bumper and wheel changes to match the SS 350 still keeping it a Y code 454.
Many memories as a child traveling as a Navy brat and high school racing the occasional "my parent's car will beat yours!" which they couldn't. ha!
The SS wagon is what led me to my high school dream car: 1970 Chevelle SS 396 (now 454) factory cranberry red/black stripes/4 speed (now McLeod musclecar 5 speed). Other part of the collection is 2004 SSR (dad's) and 1966 Caprice 396. I like RED if you hadn't noticed. Enjoy the pics.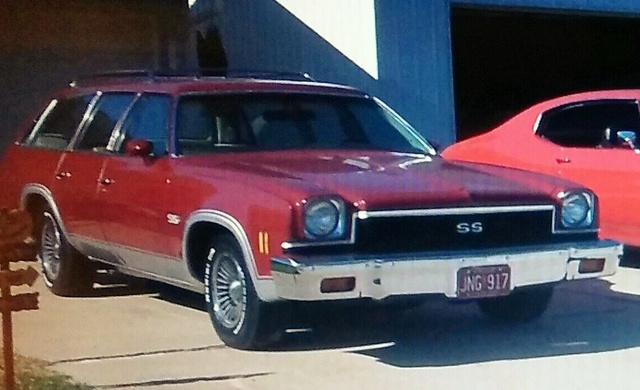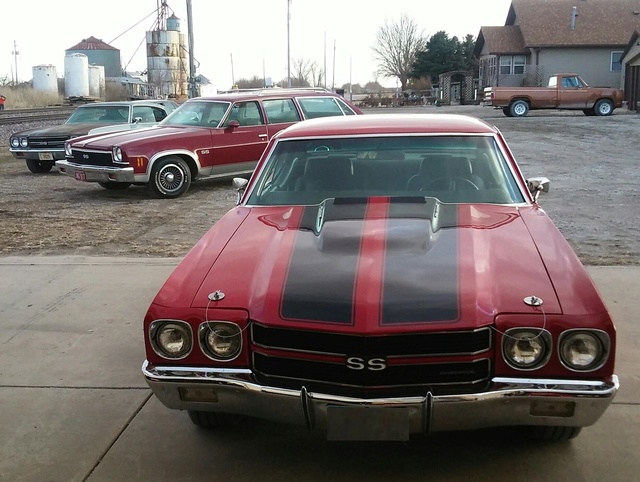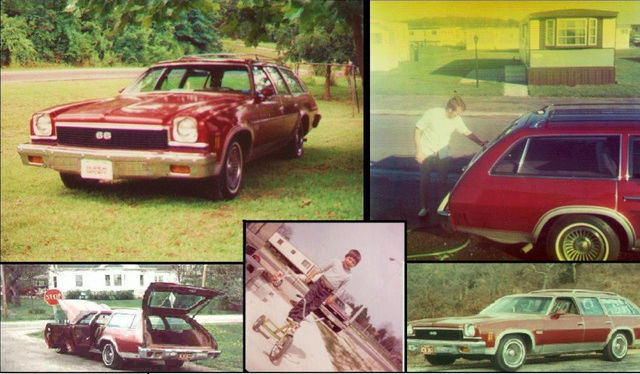 dine73ss

Donating Member





Street Cred

: 2



Awesome story and great cars. My Uncle worked at the Leeds plant in the paint dept. He more than likely had a hand in painting both cars

KC77Monte

G3GM Member





Street Cred

: 3



Thanks. Im very sure your Uncle had a hand in painting them and let him know the car he personally touched is still around.

dine73ss

Donating Member





Street Cred

: 2



Nothing Wrong with Red LOL  Your in right Section Now

___________________________________________
1977 Chevelle SE x2
One Mild original
one Wild NON original
Anthony

Limey SE

Management





Street Cred

: 97



The wagon is for sale.

https://omaha.craigslist.org/cto/d/thurman-1973-chevelle-ss-454-3s-station/7264437331.html

Hawk03

G3GM Enthusiast





Street Cred

: 18



Similar topics
---
Permissions in this forum:
You
cannot
reply to topics in this forum