Hello everybody!
i joined a few weeks ago after meeting Limey on a parts deal.  My name is Chris and am from Wisconsin.  
I have a 73 Chevelle SS clone/tribute.  Not my doing, but some previous owner did it and neglected to mention it it to us when we bought it. This was a high school project for my dad an I to work on.  He had a true 73SS but by the time we got around to it, it had rotted out and we found one on ebay close to us and bought it and used my dads old one as a parts car.  we worked on it for a couple months and switched some glass, changed the interior from white to black, swapped bumpers, swapped fenders, and gave it a quick paint job to become all one color again.  
then i went off to college where i didnt have much time to work on it.  it sat for 7 years through college and a couple years after.  started right up and then the transmission went on it.  sat again for a year or so at my parents until my dad said to me that i needed to either fix it, or sell it.  naturally selling was not an option for me so now i had to break out the checkbook.  
The following work has been done on it:
Bluepring 355 crate motor
rebuild TH350
new carpet
20" wheels (still debating keeping them or going back to 15")
new calipers in front and rebuild drums in back
new 2.5" exhaust with Flowmaster 40's
shortie headers
new aluminum radiator
new gas tank
switched open rear end for limited slip with 3.73
A/C delete
and probably somthing else that i had forgotten about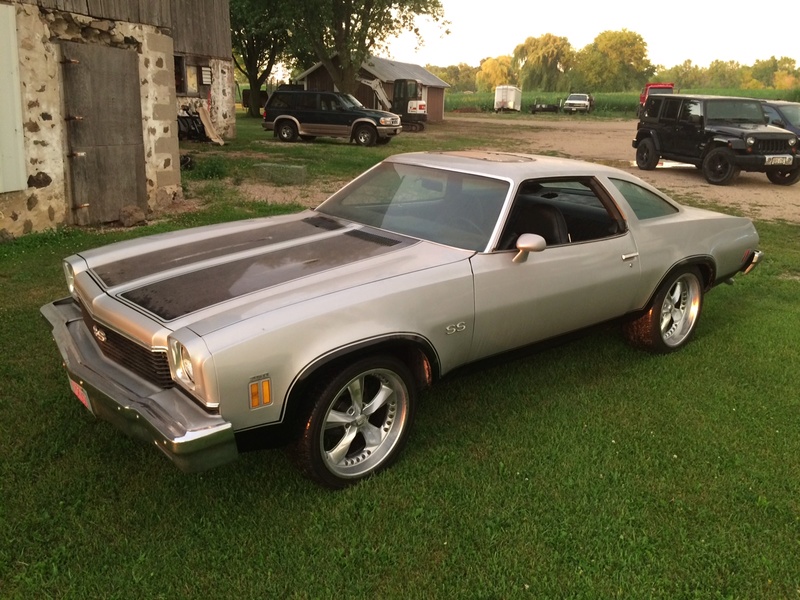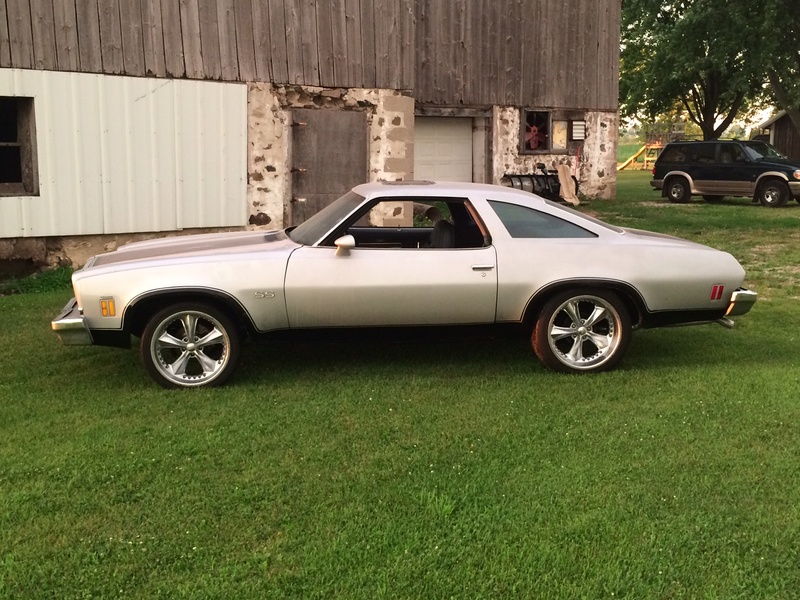 thanks for the add and i am looking forward to learning and talking about g3's with the group.
thanks,
Chris

Silverblack73ss

G3GM Newbie





Street Cred

: 0



Welcome! Cool car, I noticed a sunroof I think, am I right?

clanceman427

G3GM Enthusiast





Street Cred

: 16



Thank you! Sunroof yes, installed by previous owner. I kinda like it though.

Silverblack73ss

G3GM Newbie





Street Cred

: 0



Welcome Chris. I like the back story and how it looks now. Your dad and you have done a very nice job on it. Your dad, and yourself, will have memories and stories to tell for the rest of your life's.

Jeff.....

fasrnur

G3GM Enthusiast





Street Cred

: 9



Welcome!! Great story for the car. I feel it adds to the character of the ride. She's clean.

rosco77

G3GM Member





Street Cred

: 2



Welcome ! Really nice one !!

Bill

pila

Donating Member





Street Cred

: 43



welcome Aboard Chris Thanks for Joining up Lots of Great People Here for Sure !!

___________________________________________
1977 Chevelle SE x2
One Mild original
one Wild NON original
Anthony

Limey SE

Management





Street Cred

: 95




1975 S3

Donating Member





Street Cred

: 2




Wallyuph

Donating Member





Street Cred

: 31




thatfnthing

Donating Member





Street Cred

: 65




Roadcaptain S3

Donating Member





Street Cred

: 26



Similar topics
---
Permissions in this forum:
You
cannot
reply to topics in this forum