My passenger side inner fender is not drilled for the 2.mounting holes for the radiator overflow tank. I just discovered this because my car had no overflow reservoir when I bought it last summer, but i figured it was taken out during a header install maybe and never reinstalled.

It also appears a previous owner had taken the passenger fender off at some point.

If the inner fender was a replacement could it be that they weren't pre drilled? Mine has "X"s molded into it to mark where to drill.

Or is this original and some models in 1973 didn't get an overflow tank?


clanceman427

G3GM Enthusiast





Street Cred

: 16



That is odd. I just took a look at mine and see that there are 2 clips on the tank itself and two screws go through the inner plastic fenderwell and thread into the clips.

There had to have been an overflow tank. Never seen a 73 without one. GM has been using them for years.

I wonder if the previous owner (like you stated) bought a new fenderwell from GM, removed the fender and installed it not knowing that it could be removed and installed without removing the fenders.


Joe73

Donating Member





Street Cred

: 80



Thanks Joe. I think I need to search for a part number on my inner fender. Maybe it's got a GM replacement part number or something.

clanceman427

G3GM Enthusiast





Street Cred

: 16



Here are a couple photos. I tried to "point" with that little wrench, but it's a "X" marking where to drill the thru hole. Oddly, the patina and dirt on this inner fender is the same for the rest of the car, not an obvious, newer-looking inner fender compared to the other side.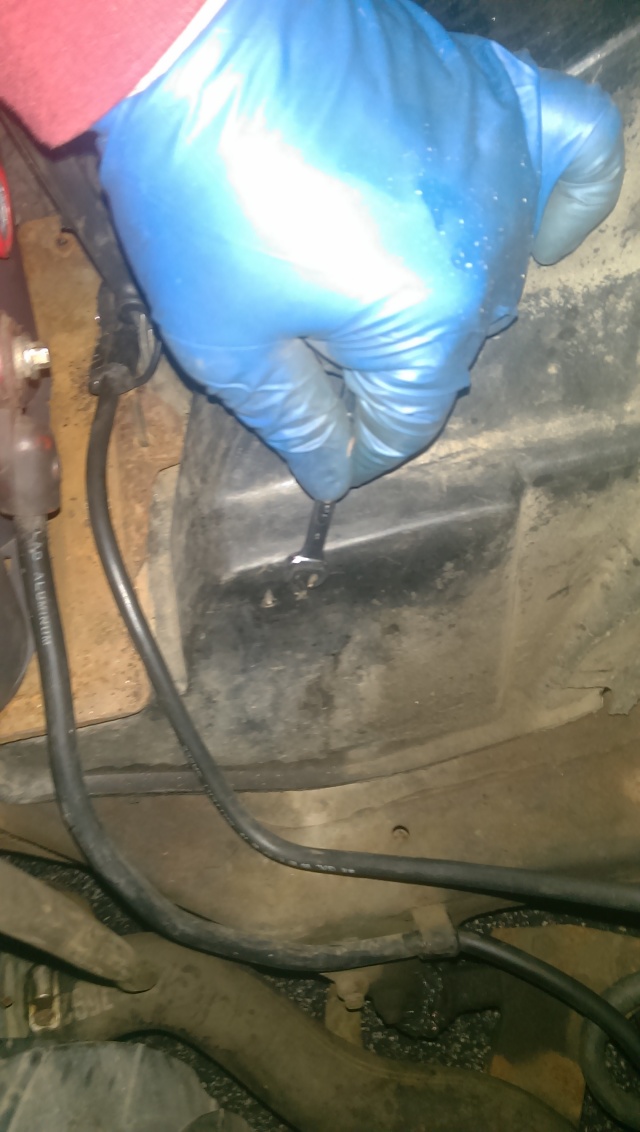 clanceman427

G3GM Enthusiast





Street Cred

: 16



Similar topics
---
Permissions in this forum:
You
cannot
reply to topics in this forum