how does the rear seat install? when i got the car the seats where out of it and i am starting to think i do not have the correct rear seat for the car as the seat bottom does not seem to fit


would also like to know where the rear seat belt retractors are suppose to go (i no longer have the bolt holes as some one patched the rear section of my car with the side of a van)

455GA

G3GM Member





Street Cred

: 1



There are two metal loops...one each underneath the front edge of the seat towards either end.  A 7/16" head bolt with large washer is used to secure each loop to the floor pan.
Seat retractors bolt to floor pan behind and on either side of where the seat cushion and seat upright come together.  The mtg bolts actually retain the bottom brackets of the seat upright, too.
If you look closely at this photo, you can see the two mtg holes on either side of the tranny hump where the inner lap belts are bolted.  Very difficult to see, but to the right and left of those holes (and slightly lower on the pan and over next to the inner wheel well), you can hopefully see what looks like a rusty hole.  That's where the retractors bolt. You can also see the small mtg holes on the front of the cross-brace where the seat cushion bolts.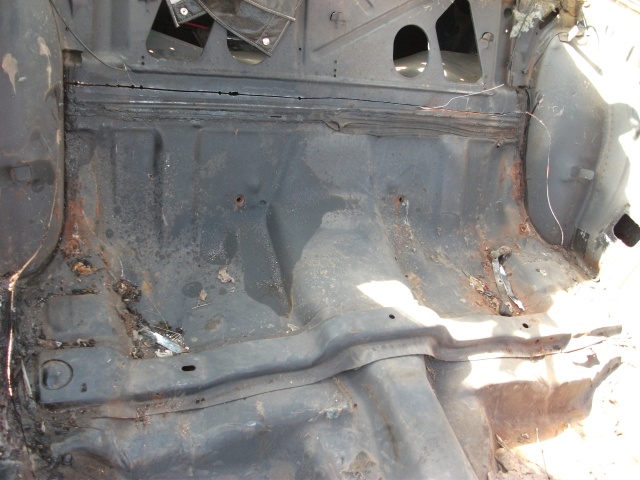 Mcarlo77

Donating Member





Street Cred

: 77



ok awesome my car still has the retractor holes

have a better picture of the lower seat cushion holes?

455GA

G3GM Member





Street Cred

: 1



never mind found the holes thanks again

455GA

G3GM Member





Street Cred

: 1



---
Permissions in this forum:
You
cannot
reply to topics in this forum