ok im running into a puzzle. have a 75 camino with a 81 z28 motor and also a 77 camino motor and various bracketry. I have the alternator brackets figured out and some of the power steering brackets figured out, compressor however im kinda at a loss. cant find any diagrams online and my chiltons book is rendered useless on this matter. so I request anyone who has pictures of their motor that is still running a/c to post pictures or if anyone has literature of how these puzzle pieces fit would be great. Ill try and get a picture of the brackets that I all have once I track them all down and if you know where they belong any help would be great, also Im running headers and I read that some have to be altered to fit so any input would be helpful with that.

riddick75

G3GM Member





Street Cred

: 6



Drive side front A/C bracket mounts to front bolt of Header manifold for stock ......You need a spacer to align that one up I know for sure since your running headers
As stock as I can find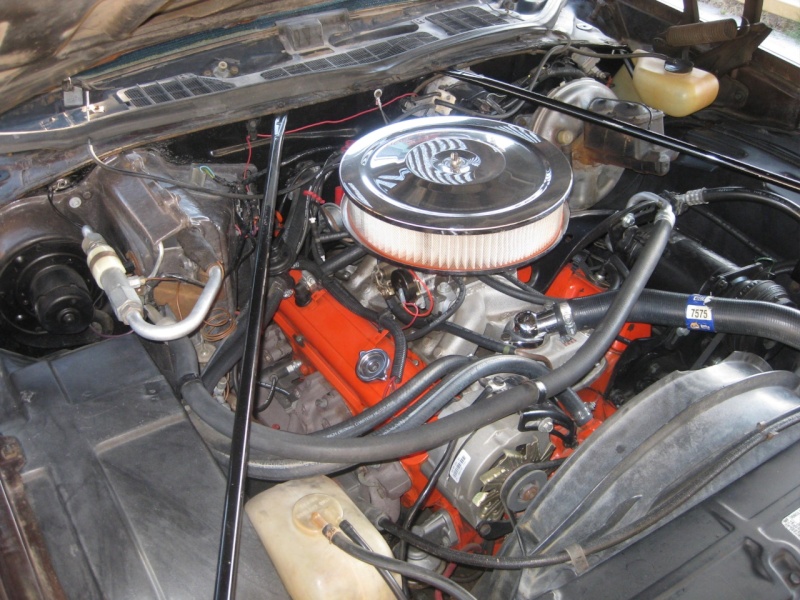 ___________________________________________
1977 Chevelle SE x2
One Mild original
one Wild NON original
Anthony

Limey SE

Management





Street Cred

: 97



Yes like was said the one bracket goes to the front bolt of the exhaust manifold. So if you are running headers, the fix is cutting a short spacer to make up the difference.

bracketchev1221

G3GM Enthusiast





Street Cred

: 15




crice63

Donating Member





Street Cred

: 2



I had this issue as well. I went from stock manifolds to headers and had to make a spacer to make up for the distance from the block to where the manifold ended and attached to the stock bracket. The last picture above is a good reference of where the spacer is needed for the power steering pump. You will also need the below bracket to replace the bracket that connects to the manifold in two places, the stock piece is the one in the middle of the last picture with a mounting point up.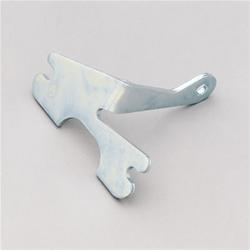 Hawk03

G3GM Enthusiast





Street Cred

: 18



Sorry about the low lighting, hope you can see the necessary parts. My spacer on the first header bolt is 1". I think I found a regular bolt 1" longer instead of a special header bolt, installed with anti-seize. I'll be removing it soon to go with a different bracket set for a short compressor--switching to 134 system.

crice63

Donating Member





Street Cred

: 2



Similar topics
---
Permissions in this forum:
You
cannot
reply to topics in this forum