Somewhere between Houston and Lafayette I lost the plastic clip that seems to hold the window in place. I thought the window was adjusted ok, then noticed during the trip at high speeds that the wind noise was pretty loud. It seems like a piece that can't be done without. Does anyone make new ones or do I grab the one from the 1973 parts car? If it requires replacing the whole trim piece I guess that's OK because I have a leak there anyway.

I don't really understand how that piece works anyway. The window surely hits it every time the door opens or closes (with the window up). It's just bound to break off, isn't it?

crice63

Donating Member





Street Cred

: 2



Sounds like you lost your blow out clip. Here's a pic for reference. Also below is a link to similar clips on Ebay. These are riveted to the inner weatherstrip channel that mounts on top of the drip rail molding.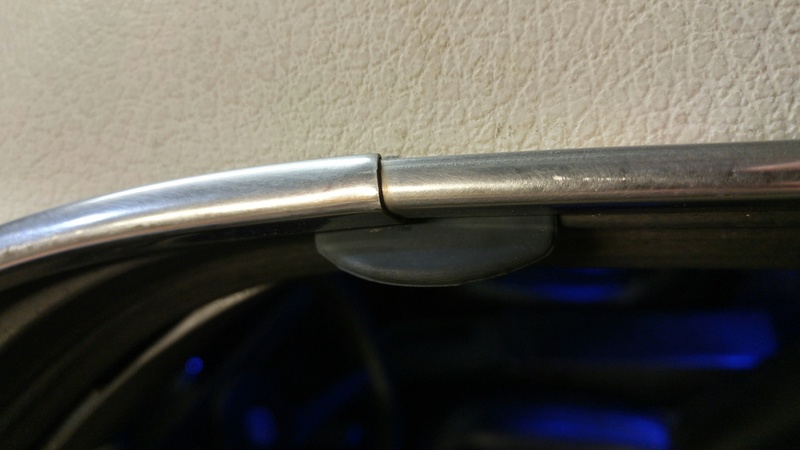 http://www.ebay.com/itm/1970-1981-TRANS-AM-CAMARO-ROOF-RAIL-WEATHERSTRIP-WINDOW-BLOWOUT-CLIP-SET-/181969730543?hash=item2a5e3dbbef:g:G34AAOSw241YVIM-&vxp=mtr

g3chevy / Mr Pontiac

Donating Member





Street Cred

: 33



One rivet on my spare piece is already rusted. So I guess the way to do this is get new clips, remove molding and rubber seal, remove whatever that inner trim piece is called, rivet the new clip to it, replace. Seems like a major hassle. And if any of the seal is glued in, I will need new seals.

I need a beer just contemplating this.

crice63

Donating Member





Street Cred

: 2



Similar topics
---
Permissions in this forum:
You
cannot
reply to topics in this forum