Does anyone here know where I can acquire the stencils for the 1973 Chevelle SS lower body stripes? I have removed the entire front end including the fenders and need to start stripping the old paint and rust from them. I have taken detailed photos with measurement markers but I really don't want to strip the paint unless I know I can reproduce them.

BlueRidgeSS

G3GM Newbie





Street Cred

: 0



I have never seen any stencils for the 73 SS. Go with your measurements. The gap between the fat and skinny strip is 3/8". The skinny stripe is 3/8". A quick trick for perfect spaced stripes it to put (3) pieces of 3/8" striping tape side by side on the panels. Then remove the middle one. You will have a perfect 3/8" space.
Another thing. If your shooting the car with a metallic paint, after your shoot the color on the whole car, let it flash, then shoot a "mid coat" (actually clear paint) in the entire area where your stripes will be. That way if you have some bleed through of your stripe color onto the body color, you can still sand it without touching the body color. Without a mid coat, when you sand your also sanding your metallic body color which will damage the metallic and you will have to reshoot the body color.

Joe73

Donating Member





Street Cred

: 78



Joe that is great advice! I tried to do some touch up work on my car, and the curve masking was hard. but I probably wasn't doing it right. I was trying to bend the skinny masking tape around the wheel opening but it was OK at best. Blueridge, I will probably be in original paint for a while, so if you need any follow-up measurements, give me a shout.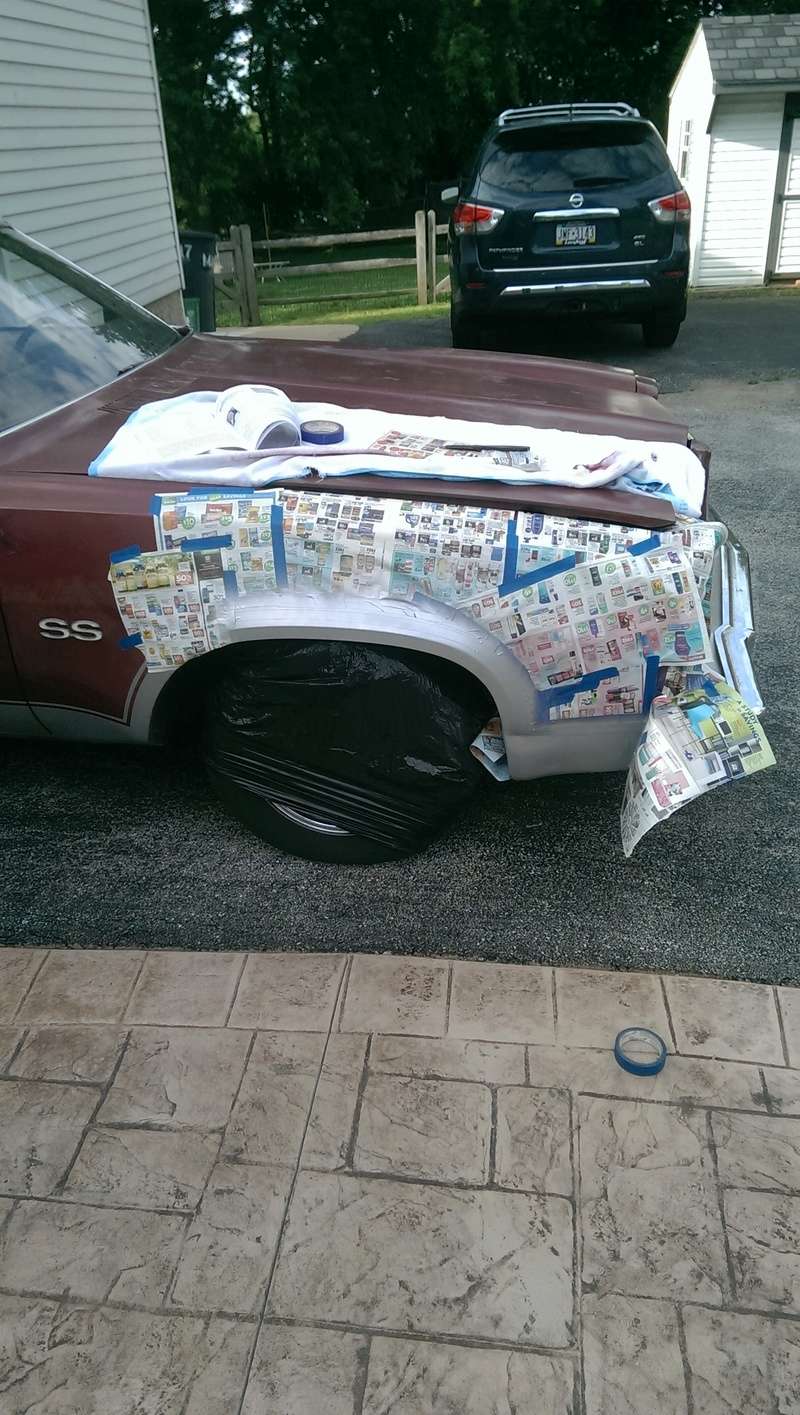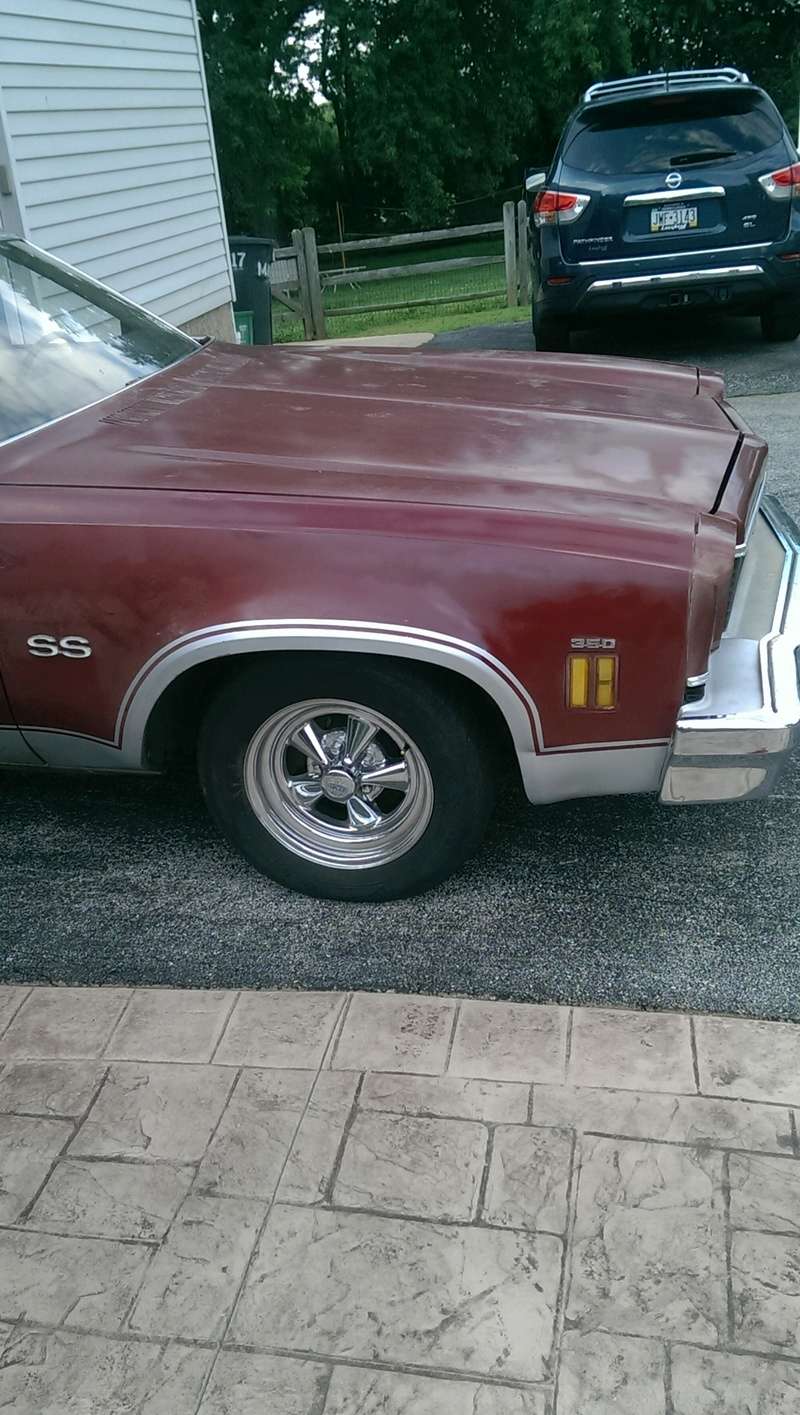 clanceman427

G3GM Enthusiast





Street Cred

: 16



also note the dent in the lower front of the fender too. I worked around that

clanceman427

G3GM Enthusiast





Street Cred

: 16



Definitely have to use actual striping tape.  Somtimes its called fine line tape. Its made to curve.  Some more than others.  3/8" is about the max curve you will get.  If its not laying and staying, either its old tape, not perfectly clean surface or its the brand of tape.  Striping tape is not normal masking tape.  It comes in two different materials both with different benefits.
Also, once you get the tape started where you want it, extend about 2 feet of it off the roll.  Then you can swing your hand with the extended tape and use your other hand to smooth it out.
On any surface, before I begin, I clean the area with WATER BASED wax and grease remover and then go over it with MINERAL BASED wax and grease remover.  Allowing each to remain WET (so it can do its job) for at least a minute before wiping clean.  
You can research striping tape for the different materials they come in and the pros and cons of each.   I used 3M brand fine line tapes.
One other note.  If your tape is not laying flat and staying, go a step down in width of tape.  Lay it out with the narrower tape and then go over it with the wider tape.
The whole process takes time and patience for it to come out nice.  It took me 4 hours to lay out my stripes by hand.  I made small marks on the body where I needed to be and then I free handed it to line up.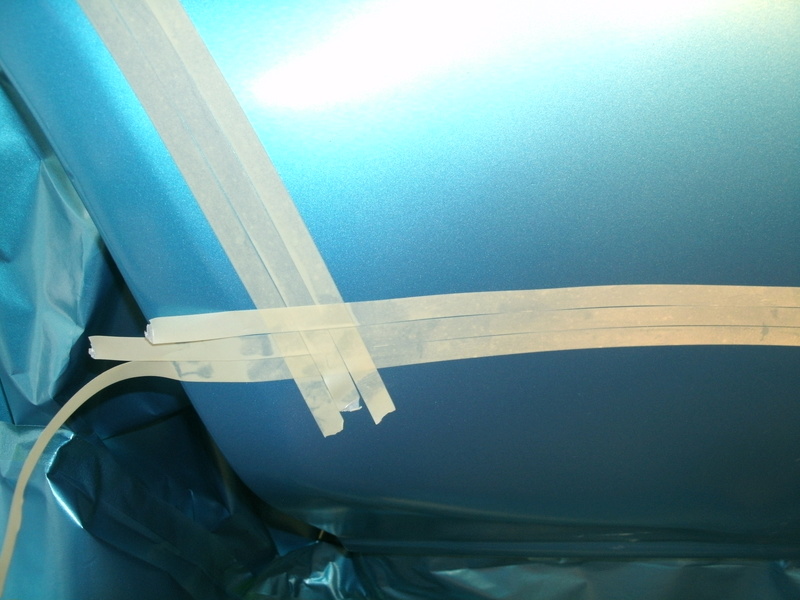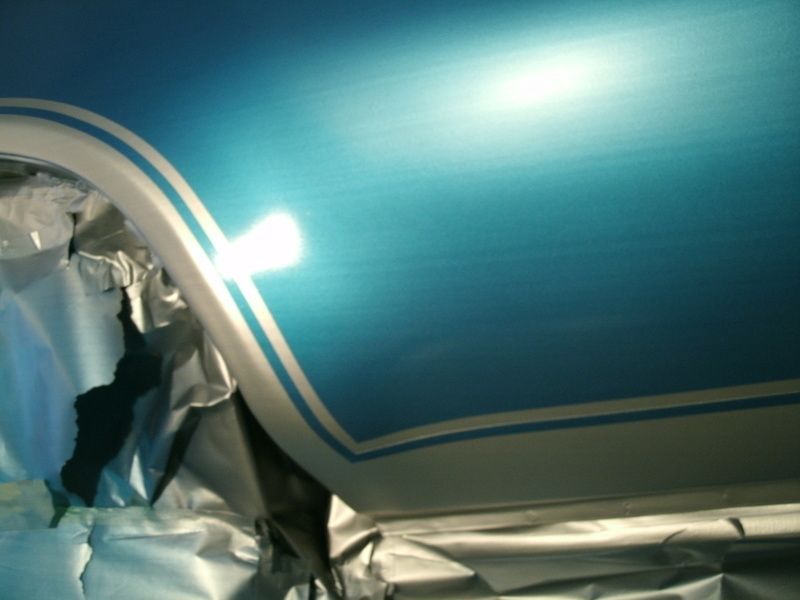 Joe73

Donating Member





Street Cred

: 78



Thanks again Joe great knowledge right there. Thanks for sharing. And the car is just gorgeous!

clanceman427

G3GM Enthusiast





Street Cred

: 16




Joe73

Donating Member





Street Cred

: 78



there is a pic/drawing with the specs I used around here somewhere trying to find it now. but it was spot on.

Dead Man

G3GM Member





Street Cred

: 4



Yes, there is a drawing with dimensions floating around. I've owned (2) SS cars and have taken the measurements off both when they were original. I found differences between all three sets of measurements. I went with the average of my original measurements off my two cars.

Joe73

Donating Member





Street Cred

: 78




___________________________________________
1977 Chevelle SE x2
One Mild original
one Wild NON original
Anthony

Limey SE

Management





Street Cred

: 95



Thats the one I have as well. Quite a few differences between that and my measurements of 2 original cars. But it is close.


Joe73

Donating Member





Street Cred

: 78



yup thats the one I used, only had about 4 inches of original stripe left on the front fenders to compare it to, but seemed to work well.

Dead Man

G3GM Member





Street Cred

: 4



Similar topics
---
Permissions in this forum:
You
cannot
reply to topics in this forum