OK, decided to go with a '73 454 in my '76 Laguna S3. Guy not too far from me has it and seems like a viable motor, originally a '73 passenger/Chevelle with a T400 behind it, rated at 245hp. I want something that will provide the extra torque but not too much HP, going with a 200-4R from an '87 Monte SS (CZF) which can handle the 454, do 3.73's in the rear little later. Main thing at this point is to get the S3 under its own power.
Now the fum part, need some help with what brackets (power steering, AC, Alternator) I will need for the conversion from the SBC 350 that was stock in this!
Any part numbers and pic's would be greatly appreciated!
Here's a pic of the 454.....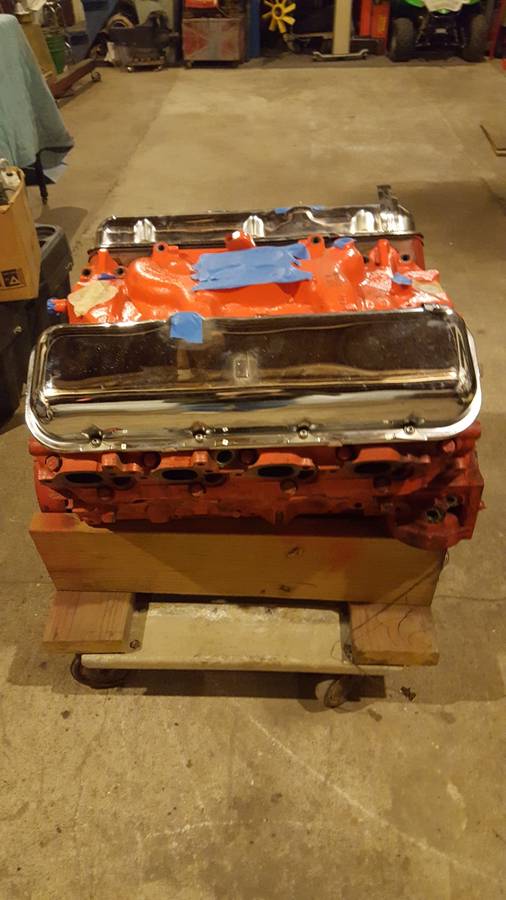 BAS-Sr

G3GM Member





Street Cred

: 1



Man Lucky you Im stuck with the 305 build for now


___________________________________________
1977 Chevelle SE x2
One Mild original
one Wild NON original
Anthony

Limey SE

Management





Street Cred

: 97



Hey. I am doing this right now. They have a lot of different brackets. I will post a pic when I get home. The motor mounts are a it'll different as well. More to come.

REVINKEVIN / Mr. 600+HP

G3GM Enthusiast





Street Cred

: 19




REVINKEVIN / Mr. 600+HP

G3GM Enthusiast





Street Cred

: 19



Exactly why I try to buy a vehicle currently carrying a big block.
Running around chasing brackets is crazy.
Probably a good business opportunity..remaking lost brackets..lol


Sinister

G3GM Member





Street Cred

: 0



Similar topics
---
Permissions in this forum:
You
cannot
reply to topics in this forum