I've read a few threads on other forums about fixing a dash pad but those seem to deal with badly cracked dashes. The gently used dash pad I picked up has some small cracks in the speaker grille area and small crack leading to the drivers side defrost vent. Before I dye it I wanted to see if there are thoughts on fixing the cracks and what products to use.

Hawk03

G3GM Enthusiast





Street Cred

: 18



I too had a similar issue. But on the passenger side. I went to O'reillys and picked up a two part epoxy...Veratex(?)

Anyway , used to patch and then sanded. In the case of the holes at the speaker grill , I was sure to be light with the application. Then as it slowly started to set I used a drill bit of similar size to " clean" the hole of the epoxy ( the drill bit not attached to the drill...but used by hand) . Then light sanding over the surface of the crack and more cleaning with the drill bit.
Then the dye process. Unrecognizable that a former issue existed.

Another option would be to tape off the line of offending cracked holes from those to the left in your picture. Then fill all the cracked holes in that line making it a stronger repair. No one would be the wiser that the row of holes were missing... once finished.

impalamonte

G3GM Enthusiast





Street Cred

: 18



Thanks, that helps. Did you do anything to keep the grain? I don't know if the grain comes into play f I carefully apply the epoxy to the small crack not on the speaker grille.

Was it Permatex?

https://www.oreillyauto.com/detail/b/permapoxy-4570/chemicals---fluids-16461/glues--adhesives---sealants-19861/epoxies-19863/7c957f981032/permatex-permapoxy-epoxy/84101/4610296?q=epoxy&pos=22

Hawk03

G3GM Enthusiast





Street Cred

: 18



Hawk03, have you already received the dash. Is it as nice as it looked in the ad. I'm fortunate that I don't need it, but I almost bought it before I posted the link. Hope it all works out well.

77camino

G3GM Enthusiast





Street Cred

: 8



77camino - Yes it is just as nice as it looked in the ad. It was shipped overnight (Chicago to Indianapolis) and packaged well so there was no shipping damage. What you see in the above picks are the only flaws.


Hawk03

G3GM Enthusiast





Street Cred

: 18



Hawk , that could be the product. But , I thought it was something starting with a "V" . I think they carry a line that starts with " V" anyway. But , I would say that will work too. I do remember it being a two plunger type set as pictured.

I did not do anything to reserve the grain. I was more concerned with the repair / fix. With the small area your working in , I doubt that grain structure will be noticed. More noticeable will the outcome of a nicely preserved 40+ year old dash without having to spend the $1800 that Just Dashes would charge to refurbish.

impalamonte

G3GM Enthusiast





Street Cred

: 18



I made a little progress on the dash pad repair. I used JB Weld Plastic Body Panel Adhesive 50139. I think it came out decent. I have a couple more touch ups I think but for the most its ready for paint.
https://www.amazon.com/J-B-Weld-50139-Plastic-Adhesive/dp/B01IBOK7FE/ref=pd_lpo_vtph_263_tr_t_2?_encoding=UTF8&psc=1&refRID=Q4ZNBT21G4ZKQ0CAZW4C
Before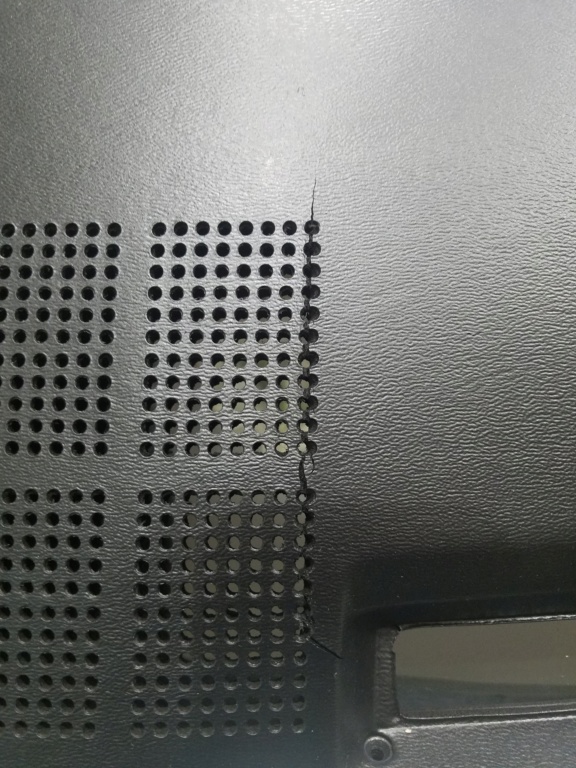 After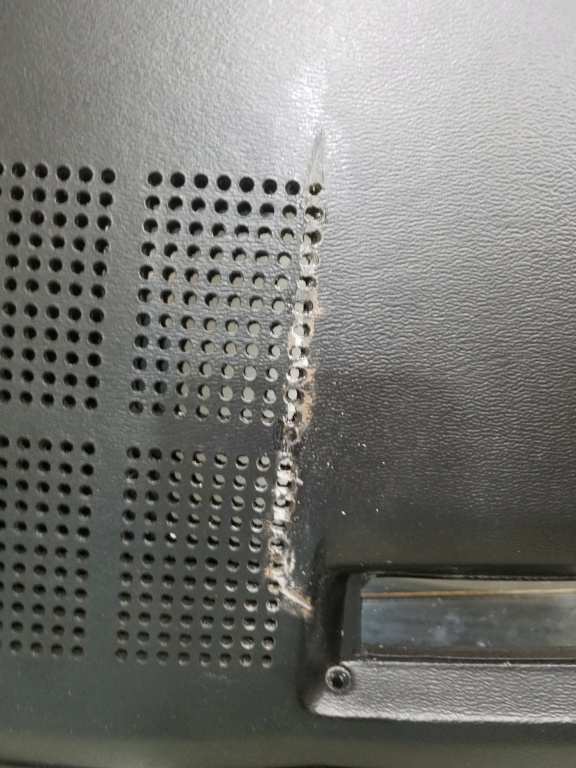 Hawk03

G3GM Enthusiast





Street Cred

: 18



Similar topics
---
Permissions in this forum:
You
cannot
reply to topics in this forum