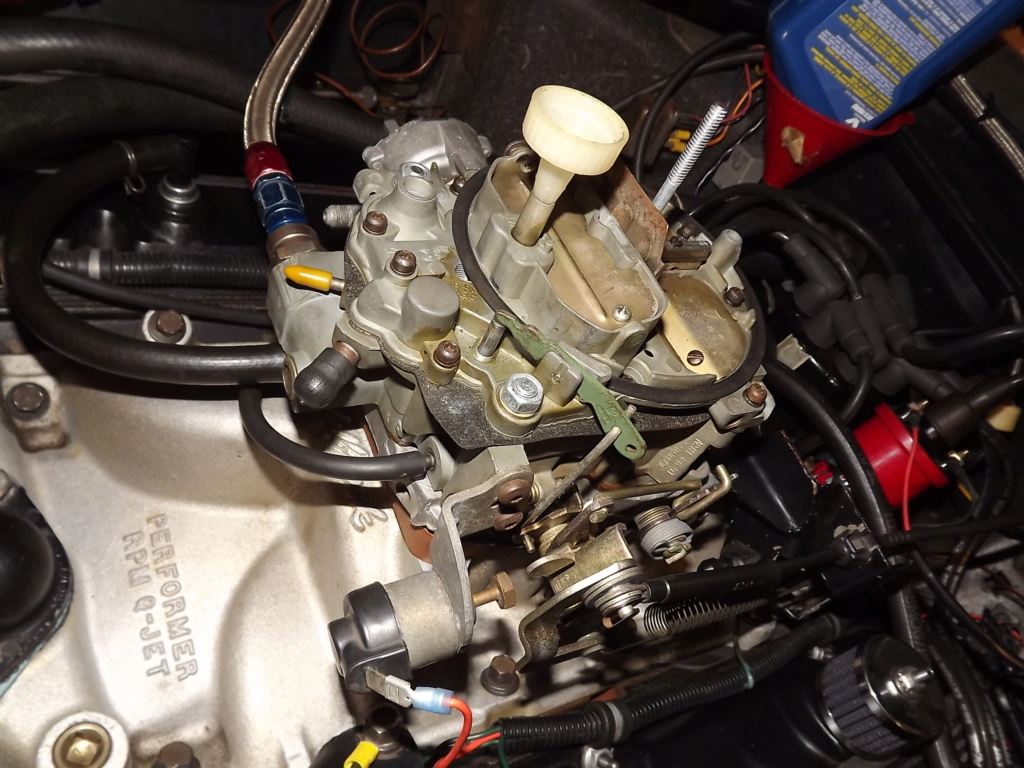 A spring start up tip. Guys running a mechanical pump, I take a diff lube nozzle and place it in the carb vent (perfect fit, no spills) Slowly pour gas down the nozzle (an ounce or 2) and fill the carb bowl. 2 or 3 pumps of the pedal and my car starts immediately. The car will stay running long enough without stalling because the float bowl is full. If you just pour some gas down the intake it will just stall out after a few seconds because the bowl will be empty until the fuel pump can catch up.
This will avoid excessive cranking on a dry cam & lifters after sitting all winter. This will work on other makes of carbs as well as long as the vent tube empties into the float bowl.

73ss

G3GM Enthusiast





Street Cred

: 11




Joe73

Donating Member





Street Cred

: 80




73ss

G3GM Enthusiast





Street Cred

: 11



You have been stickied LMAO Darn glue anyways

___________________________________________
1977 Chevelle SE x2
One Mild original
one Wild NON original
Anthony

Limey SE

Management





Street Cred

: 97



You just saved me wasting about a gallon of gasoline this year lol.

g3chevy / Mr Pontiac

Donating Member





Street Cred

: 32



Similar topics
---
Permissions in this forum:
You
cannot
reply to topics in this forum