https://chicago.craigslist.org/nwc/pts/d/elgin-lemans-sail-panels-pontiac-grand/6862349957.html

impalamonte

G3GM Enthusiast





Street Cred

: 18



Lemans and Pontiac only there different than Malibu there my friends Mike from that area THEY MIGHT FIT Cutlass with the Malibu roof line BUT window opening is smaller for Malibu

___________________________________________
1977 Chevelle SE x2
One Mild original
one Wild NON original
Anthony

Limey SE

Management





Street Cred

: 97



Seem like a decent deal for anyone with a Poncho -- I imagine you don't run across those every day.

thatfnthing

Donating Member





Street Cred

: 65



Limey SE wrote:Lemans and Pontiac only there different than Malibu there my friends Mike from that area  THEY MIGHT FIT Cutlass with the Malibu roof line BUT window opening is smaller for Malibu
Limey, I pulled a pair of sail panels out of a Lemans and they fit perfectly in my 75 Laguna. I think the Cam Am's had the larger opera windows so they could fit in the side louvers. Not sure about any other years.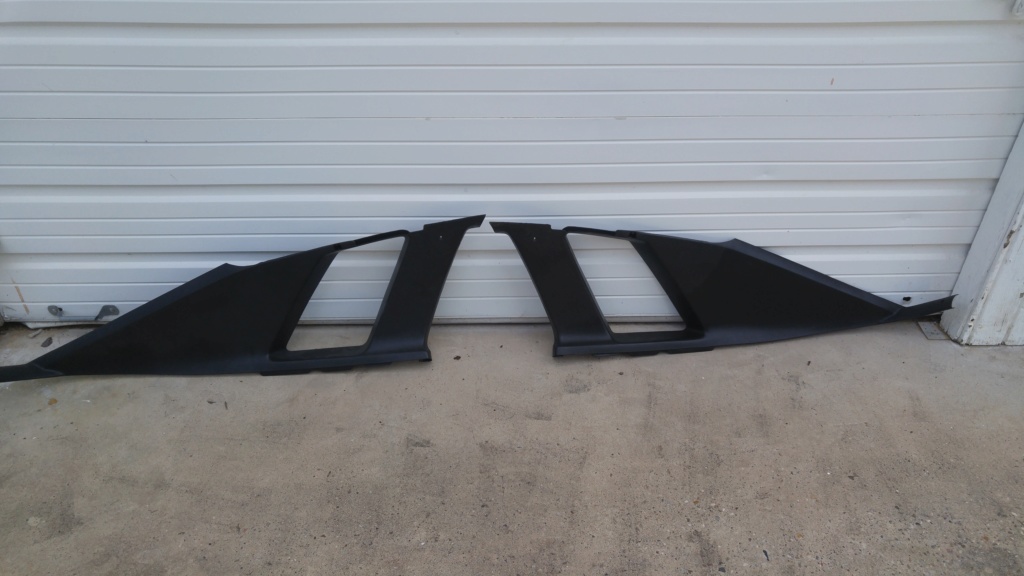 g3chevy / Mr Pontiac

Donating Member





Street Cred

: 32



A certain model of Lemans did have the small opera windows...but, not all Lemans models (I once pulled a set out of a '75 Lemans Sport that were interchangeable with Chevelles/Lagunas). However, std Lemans, Grand Am, Can Am and Grand Prix are all unique to Pontiac. BTW...these are NOT designed for '73's.

Mcarlo77

Donating Member





Street Cred

: 77



that's why I said these were Pontiac only they were pulled from Standard LeMans

___________________________________________
1977 Chevelle SE x2
One Mild original
one Wild NON original
Anthony

Limey SE

Management





Street Cred

: 97




g3chevy / Mr Pontiac

Donating Member





Street Cred

: 32



---
Permissions in this forum:
You
cannot
reply to topics in this forum