I need to replace the roofrail weatherstripping on my '76 Malibu 2-door as they have split in a few spots (these were GM NOS replacements installed about 20 years ago). Anyone have any advice one what brands make decent weatherstripping that fits well? I have had bad experience with aftermarket weatherstripping not fitting well (on a Chevy Caprice and a Olds Cutlass), so I don't want to invest in a poor product. Or am I better off to seek NOS?

76 Malibu

G3GM Member





Street Cred

: 2



This topic has been discussed in the past and the bottom line is that aftermarket w/strips are hit or miss; regardless of who makes them. One guy will say he bought so and so's gasket and it worked fine. Next guy buys the same ones and has fitment problems.

I was in the molded/extruded sponge/solid rubber business for many years and can tell you from experience that proper compounding, production techniques and quality control must be followed in order to provide a consistent product. It wasn't uncommon to run a batch and have quality issues. GM most likely required very stringent quality standards from their supplier vs many extruders today who would simply figure the finished product was close enough and ship it rather than throw it in the trash and start over.

Mcarlo77

Donating Member





Street Cred

: 77



I replaced mine with some generic stuff I bought off Ebay, and it quickly turned into black chalk dust. I replaced that with Soffseal, and it's been fine for years.

S3TPI

G3GM Member





Street Cred

: 0



I used SoffSeal weatherstripping on the restoration of my 76 SS El Camino. The quality was good but fitment was not. Ended up doing a lot of trimming and fitting on the back side of each piece where the roof rail weatherstripping meets the door weatherstripping near the hinges. After it was finally "fitted" they worked great. When you closed the door it sounded like a new vehicle. I have since bought a set of Metro weatherstripping for my 75 Laguna but have not yet installed it. The quality seems good and the feel softer than the SoffSeal brand. Many have mentioned that Steele Rubber products are superior to all the other aftermarket weatherstripping but they are expensive. I will give them a try on my next project.

g3chevy / Mr Pontiac

Donating Member





Street Cred

: 33



Thank you for the feedback. Has anyone here tried Steele? There prices are about double Soffseal or Metro. If their product is actually better, I would pay more for better quality.

Any other feedback on weatherstripping would be appreciated.

76 Malibu

G3GM Member





Street Cred

: 2



I installed the Steele set and they have held up good. I just went out and took a couple of pics. Even as cold as it is in my garage, they still feel rubbery. The only issue I have is the section by the door isn't set correctly. That might be a symptom of the way they were installed or the window needs adjusting.
https://www.g3gm.com/t9146-weather-stripping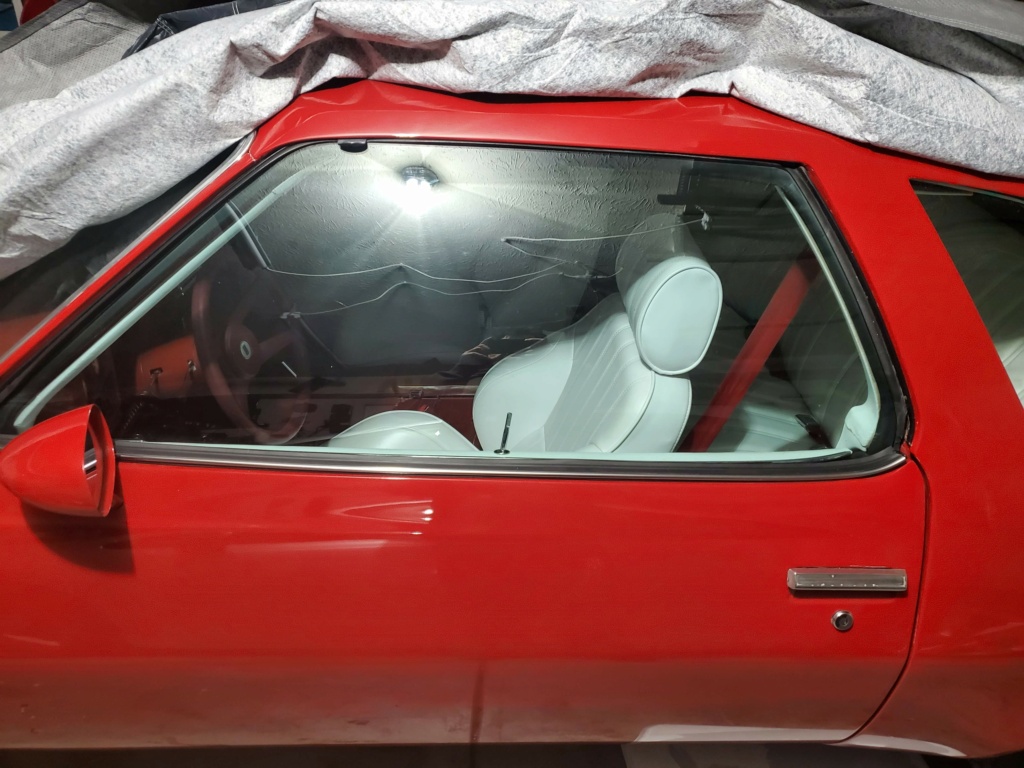 Hawk03

G3GM Enthusiast





Street Cred

: 18



Thank you for taking the time to post the pictures. The seals look decent from the pics. Are those replacement window sweeps too? What brand are they?

76 Malibu

G3GM Member





Street Cred

: 2



The sweeps are replacements. I bought them on eBay from 1aautomotive in 2017. Not sure if they sell them anymore but my guess is that they are the same as the others that are online. They seem to install and fit good.

https://www.ebay.com/itm/Window-Sweep-Weatherstrip-Outer-Pair-for-El-Camino-Sprint-Chevelle-Malibu-2-Door/133380799473?hash=item1f0e1d7bf1%3Ag%3AwAUAAOSwThxgIbp%7E&fits=Year%3A1977%7CModel%3AMalibu%7CMake%3AChevrolet#rwid

Hawk03

G3GM Enthusiast





Street Cred

: 18



---
Permissions in this forum:
You
cannot
reply to topics in this forum