I have been a member here for sometime, so I think it is time to start a project thread and share my story.  
Back just before I got my license, my dad was looking for a car.  He needed to replace his truck as he needed something better to transport me and my siblings since he was moving out of town from where we lived with my mom.  I ended up finding a "1976 Chevelle Malibu Classic Landau" listed in the local classifieds.  It was a low mileage never seen winter car but Dad initially thought it was too old and too much of a gas guzzler.  I convinced him to look at it since everything else we looked at in his price range was junk.  We went and saw the car and it was immaculate.  Other than the Rally wheels and the Kenwood tape deck, it looked like it rolled off the showroom floor.  Dad stuck a deal and brought the car home.  He sold his truck and this became his daily driver for many years.  I learned to drive on the car and so did my siblings.  It survived my teenaged shenanigan's and I also did some of my first wrenching on it.  We did countless family trips and even used it to tow our boat with it.
This pic is what the car looked like when Dad bought it: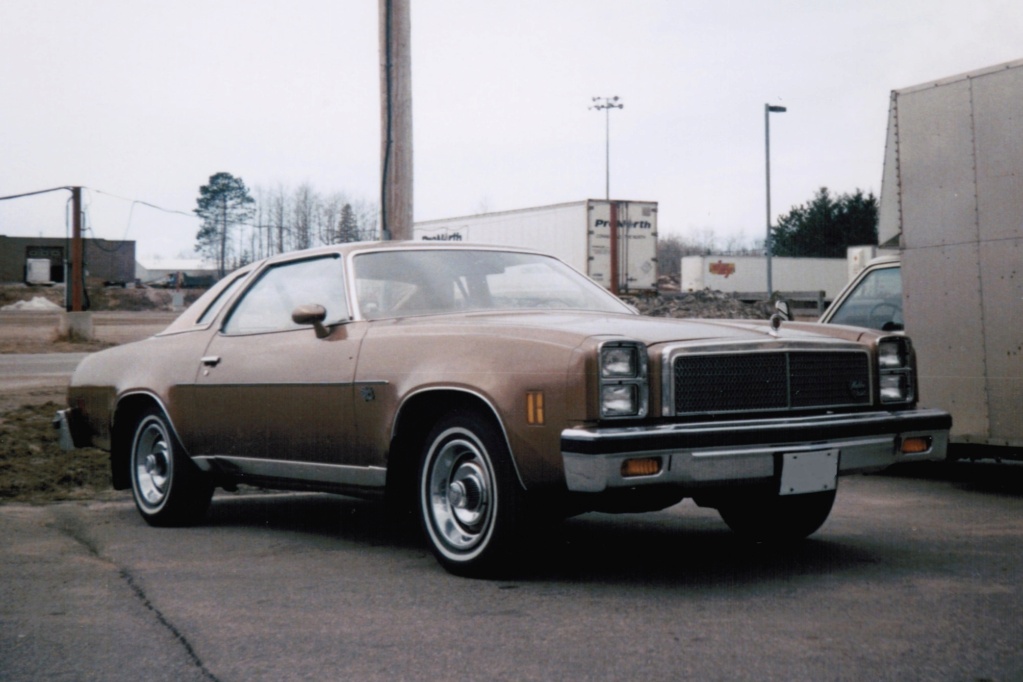 And later with the vinyl top removed: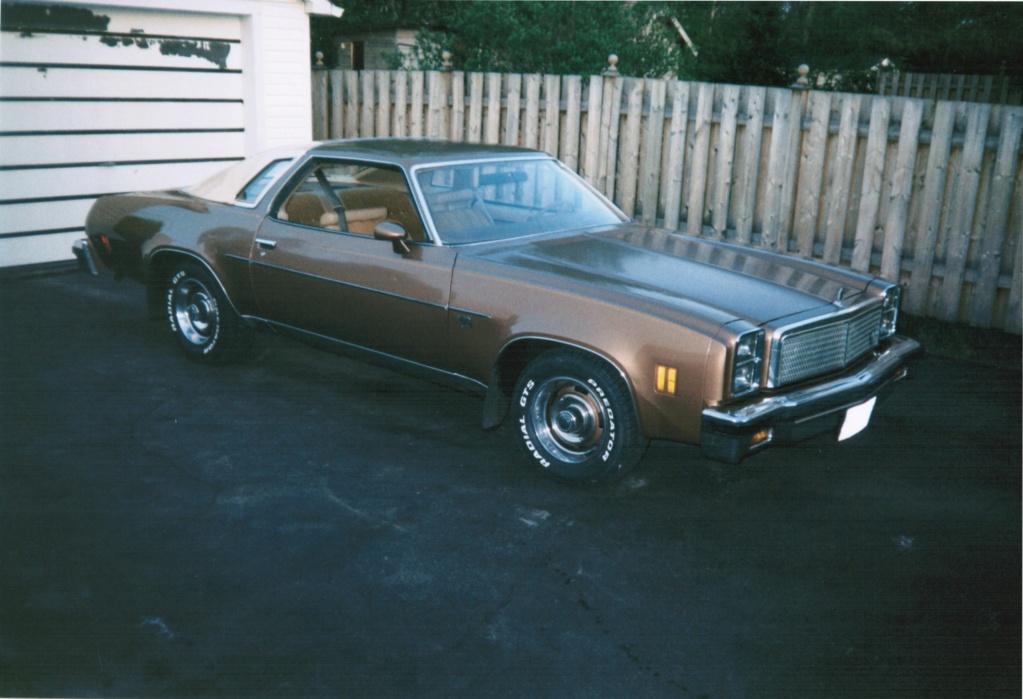 The Malibu proved to be bulletproof as a daily driver.  Dad's old service records showed there were only a handful of failures over the years, specifically an alternator, the rad needed replacement (it was over 30 years old at that point), and the vacuum advance on the distributor failed. Most of the other repairs were maintenance oriented (brakes, shocks, exhaust, and tune-ups).  Dad removed the vinyl top when he had the back window resealed, but had it painted to appear as though it had a Landau top.  He eventually invested in a full modern base clear pain job when the car was about 25 years old, as the original lacquer was getting pretty badly checked.
This was what it looked like when Dad passed it on to my brother: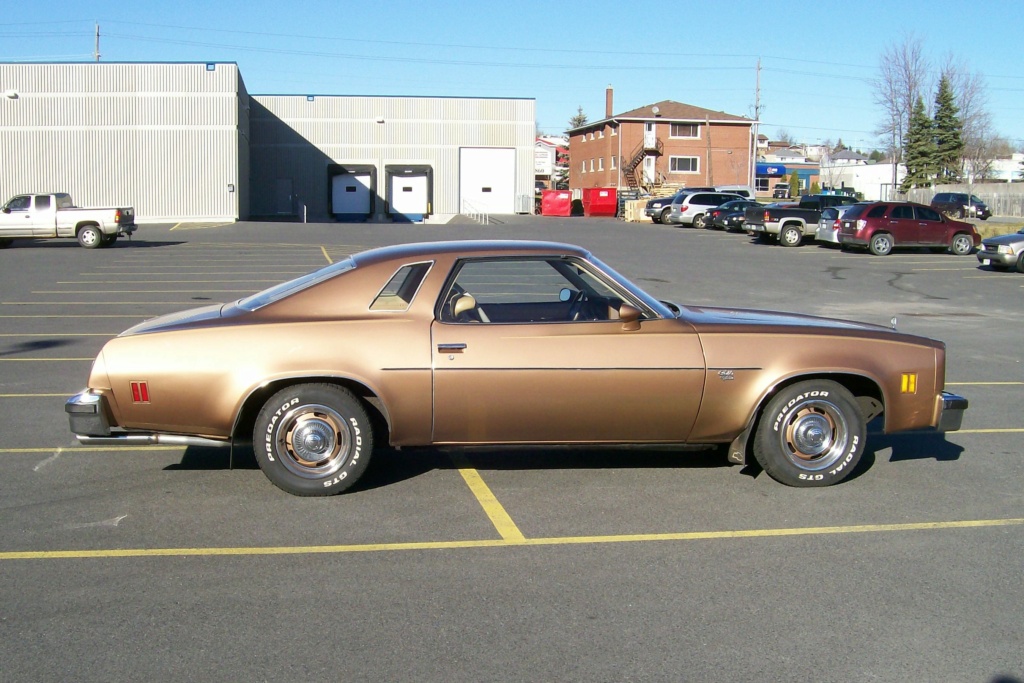 Dad eventually moved into a modern car, and my brother ended up with the Malibu becoming a weekend cruiser.  I helped him with some upgrades including dual exhaust, a modern retro sound stereo, global west springs and Addco sway bars, Bilstein shocks and some aluminum Cragar SS wheels.  He kept the car for a number of years but then bought a late model Camaro SS.  With the new Camaro he wasn't driving the Malibu much so I ended up getting it from him.
Here's a pic of after some of the mods when my brother owned it:
I have done a few changes to the Malibu, including swap to 1974 style headlights, and a blacked out 1976 base grille.  When I first got it, I gave it a good tune-up and it has been driving as reliably ever. I have a bunch of parts I ordered this summer which I plan to get installed, including a new carpet, new weather stripping and window sweep,  a new intake and carb, new valve seals, new valve covers and a new air cleaner  I am hoping to get most of this stuff installed before the snow flies.  
I also swapped on new tires this year.  My brother had put 245/60-15s front with 275/60-15s rear.  I went to 255/60-15s at all four corners and I am happy with the look.  I also added global west spring spacers on the rear to get a better stance.
Here's the car today with the new tires: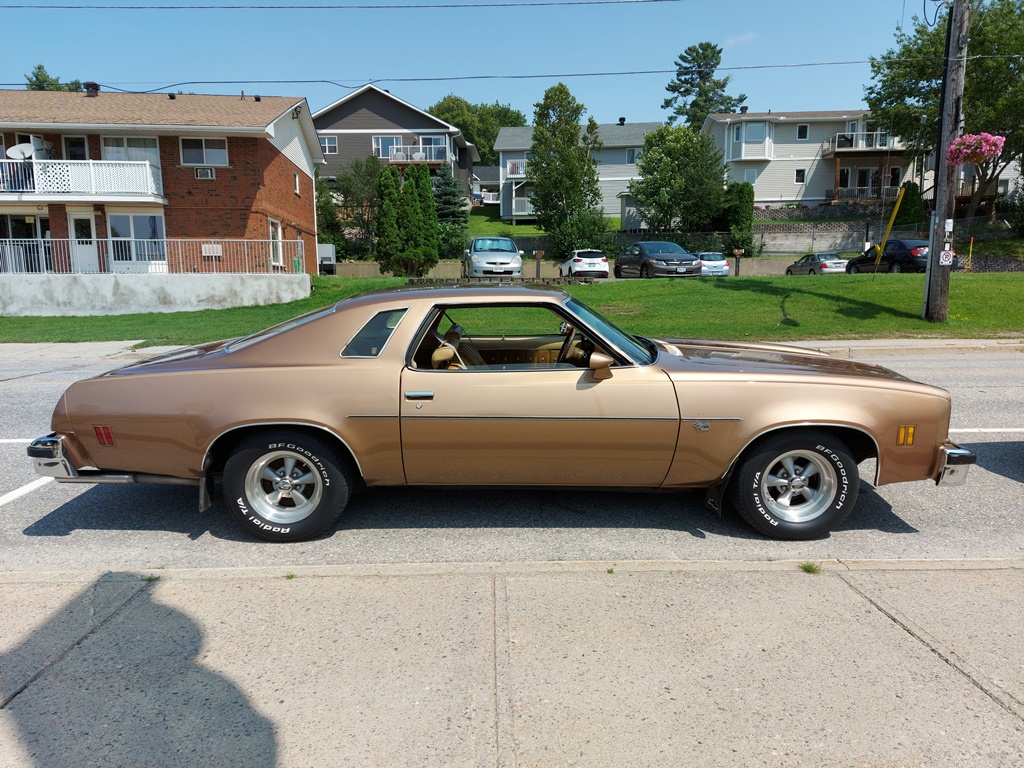 I just finish rebuilding the Q-Jet for it, using a Cliff's kit.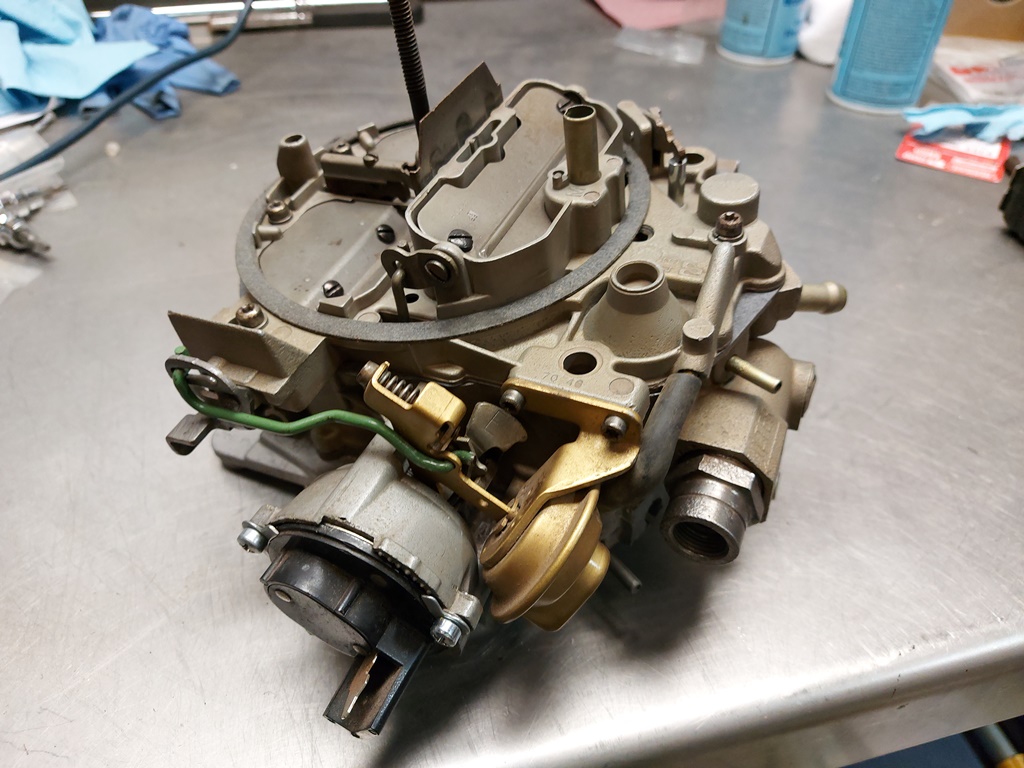 Here is the Edelbrock intake freshly painted Chevy orange.  I have some new valve covers to match.  I also got a new waterpump (mine is original) and will paint it orange too to freshen up the engine compartment a bit.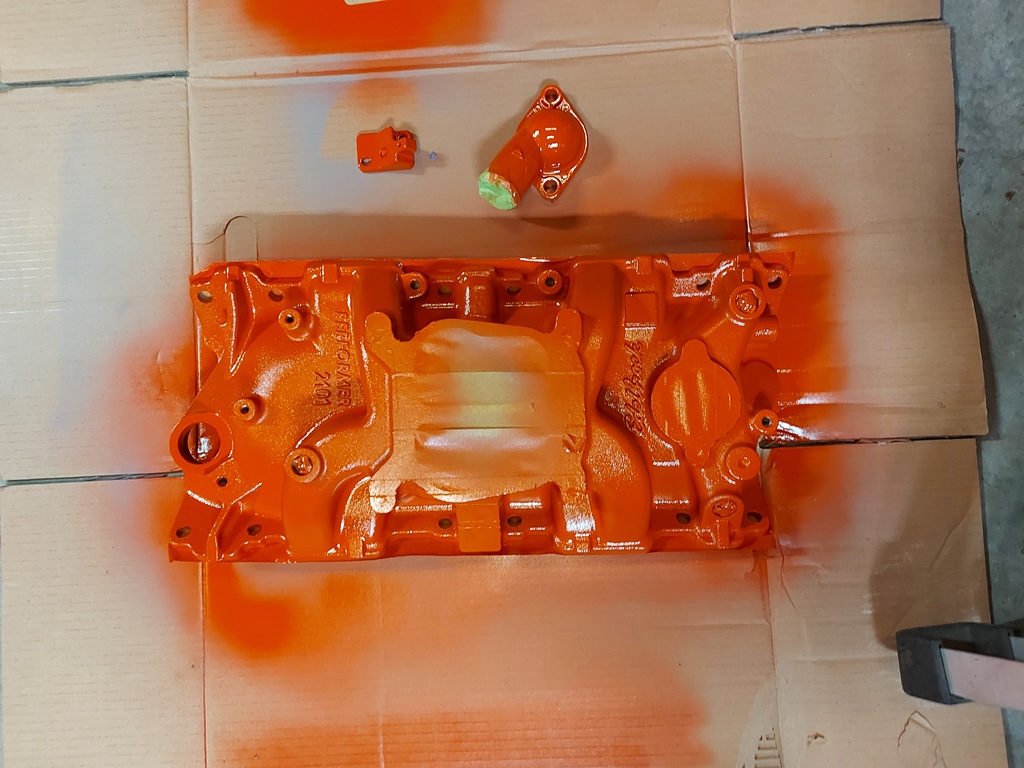 I also got the NOS weather-stripping installed: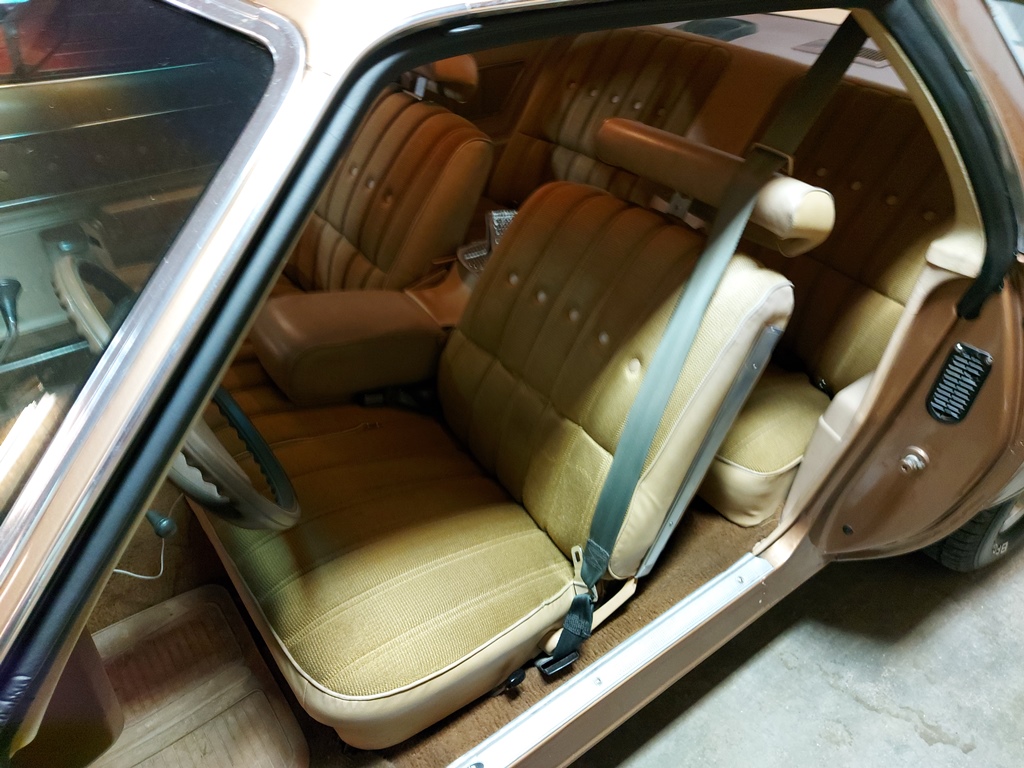 I plan to keep this car until I can pass it down to one of my kids. With countless memories it has become a family heirloom.  In the mean time as time and money allow, it will be a family project vehicle.  Long term plans are to pull the 350 and do a mild build.  Get some decent heads, bump the compression, maybe a retro roller kit, and headers. I'd like to swap out the TH350 for a TH700-R4 or a TH200-4R and then swap the rear gears and add a posi (I have a 2.73 open right now).  I need to fix the cracked dash, re-dye the interior plastics and I consider swapping to factory style buckets.  Otherwise the plan is to keep driving it and enjoying it making more family memories.  Thanks for reading.

76 Malibu

G3GM Member





Street Cred

: 1



fasrnur and Finn Monte like this post
That is a great background story on your car. The car looked and still looks amazing. If you do end up doing an overdrive transmission, I would recommend a 200-4R over the 700. Its almost a direct bolt in replacement. Just a few modifications, such as repositioning the crossmember, tweaking the floor shift bracket (if you go with bucket seats and console) and changing the bracket for the carb to a TV cable bracket to name a few. No need to change the driveshaft as the 200-4R is the same length as the 350 turbo. I did this swap to my 76 Laguna back in the early 90's with very limited mechanical skills back then so it should be an easy swap for most folks. Look forward to updates on your build.


g3chevy / Mr Pontiac

Donating Member





Street Cred

: 32



76 Malibu likes this post
Very nice car! I second the 200-4R - move the crossmember back to the position for a TH400 (holes should already be in the frame) and use the same driveshaft. The 200-4R is very underrated, they hold up well.

Iggy

G3GM Member





Street Cred

: 15



g3chevy / Mr Pontiac, 76 Malibu and fasrnur like this post
I got some more work done on the car.  I installed a new window sweep on the passenger door as the old one had some rust forming under the rubber.
I also got the new ACC carpet installed.  I went without the mass backing, and I am glad I did.  It was just like the factory carpet with the jute padding.
The original carpet was in rough shape.  It had been patched years ago shortly after my dad bought the car due to a water leak at the windshield which damaged the carpet and the floor board.
Dad had the floor board patched when the carpet was fixed. with a little surface rust around it, I figured now was the time to fix it.  I removed the rust, used a rust convertor and then seam sealed the patch.  The pan is still very sold, no pin holes or soft spots, so I figure it should be good for a long time yet.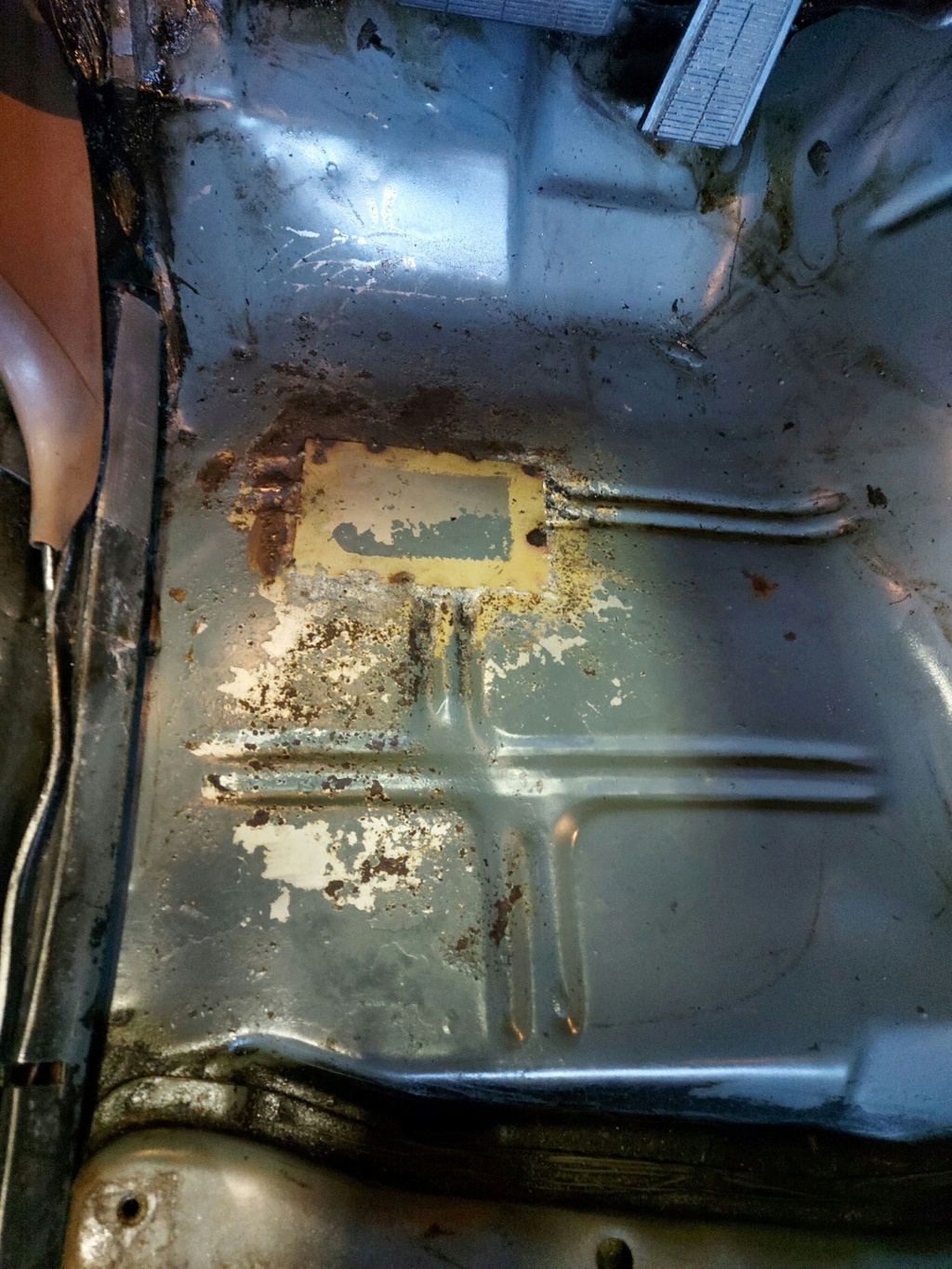 The rest of the floors on the car are nearly perfect.
Here is the floor after painting and priming.  I think it turned out pretty good.  
New insulation for the front floors and the transmission hump.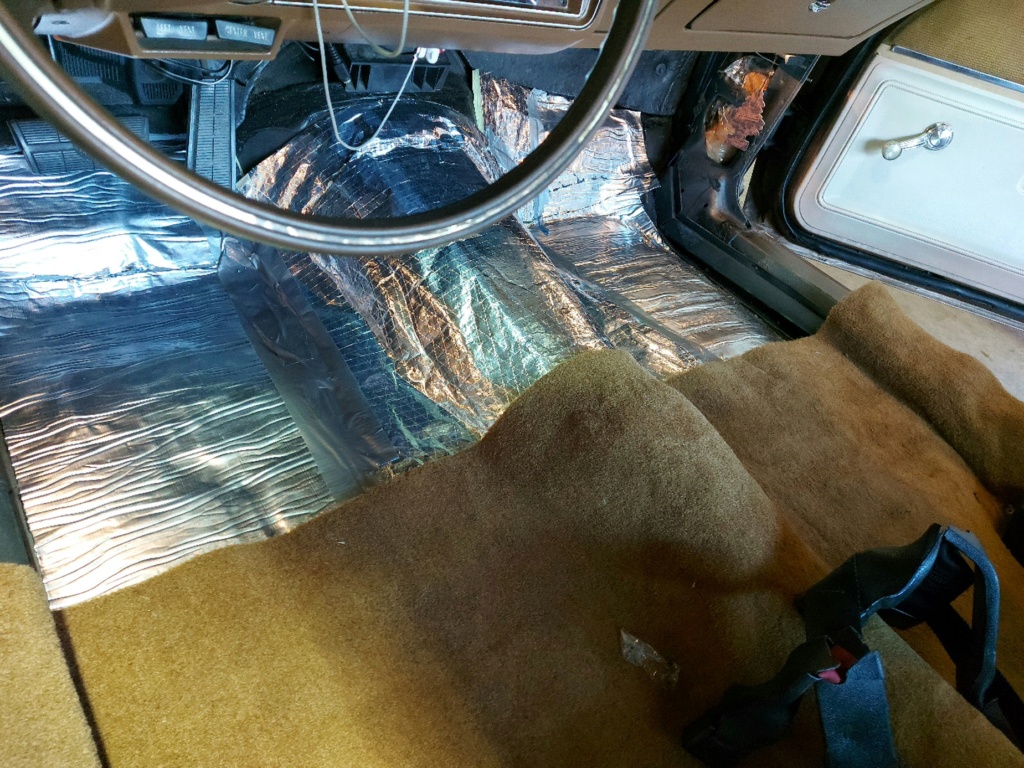 Carpet installed.  What a big improvement over the original worn carpet.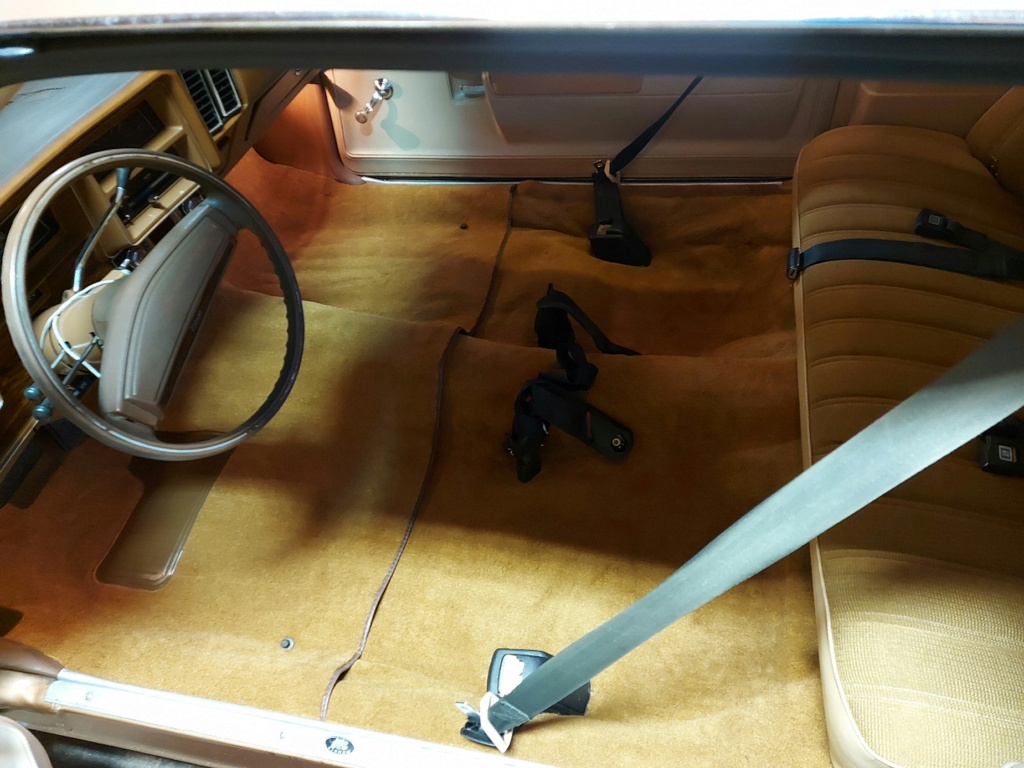 76 Malibu

G3GM Member





Street Cred

: 1



Limey SE, S3TPI and Finn Monte like this post

g3chevy / Mr Pontiac

Donating Member





Street Cred

: 32



Very nice. Good to see you kept it all those years.

ant7377

G3GM Addict





Street Cred

: 36



I swapped on my old 15x7 Rally's with 245/50-15 tires before I got the car ready for stroage.  I think the 15x8's Corvette Rally's would like nicer, but I am still going to run the Cragars most of the time.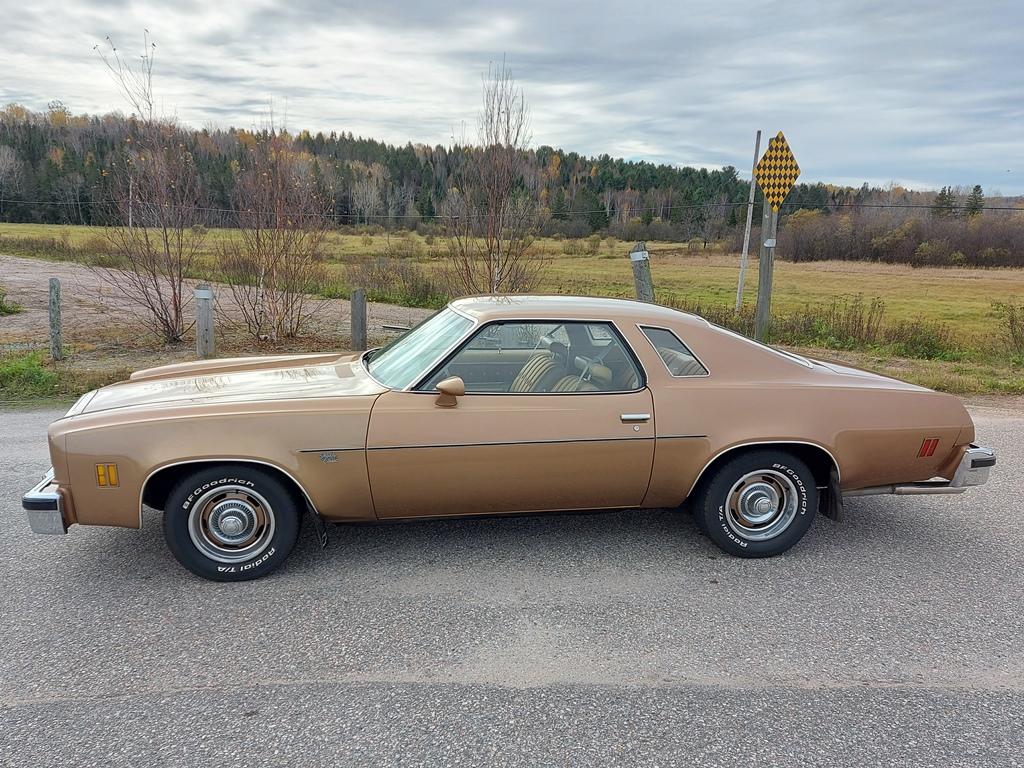 I took the car for it's last drive and it's now parked for the winter.  I am hoping to do some work to the car over the winter if I have some free time.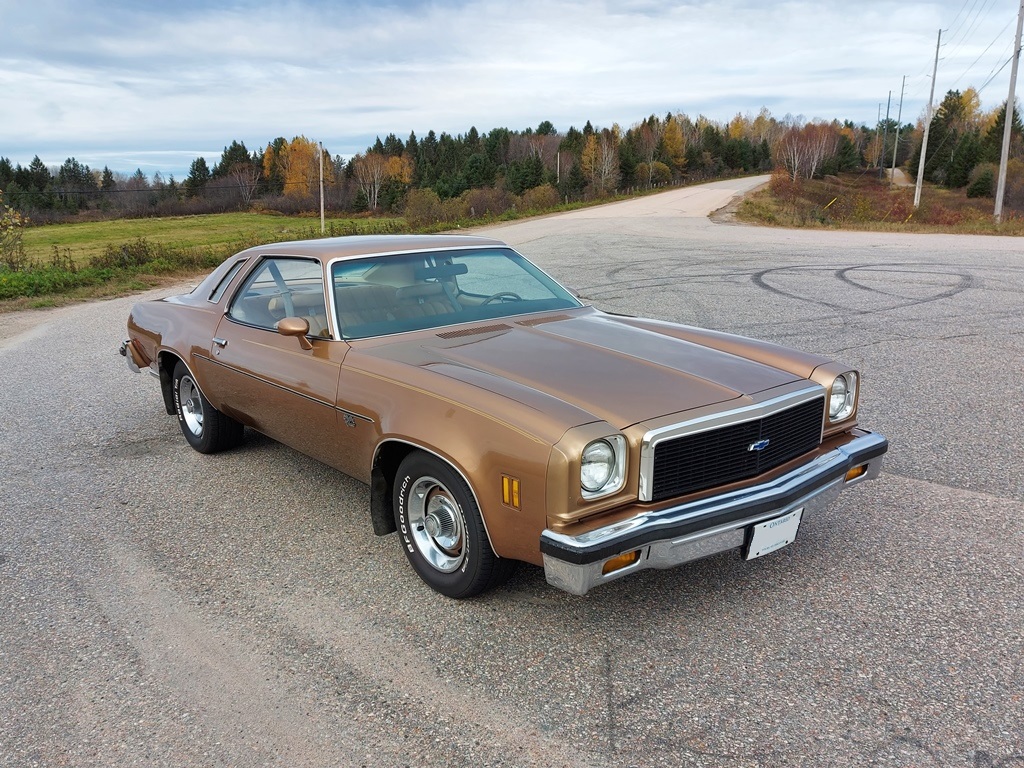 76 Malibu

G3GM Member





Street Cred

: 1



Those rallies look great being painted body color, they work well with the gold.

bucket

G3GM Member





Street Cred

: 3



Similar topics
---
Permissions in this forum:
You
cannot
reply to topics in this forum