g3chevy / Mr Pontiac

Donating Member





Street Cred

: 33



Thanks Bill- I just loved this stuff! I have just received bed news- There was a fire at the body shop, My Laguna car is fine, but i lost several items, one was the factory gauge cluster with the tachometer and the black bezel. I am waiting on a complete list from the shop. Anyone with the 1975 Gauge cluster with a tach, please help! My number is 865 924 1273 Thank You Mitch

Mitchell Murphy

G3GM Member





Street Cred

: 7



Just found a cluster on ebay, but no tachometer, bezel is blue, need a black one, 73-75 correct woodgrain. Thank you. Mitch

Mitchell Murphy

G3GM Member





Street Cred

: 7



Thank God the Laguna is okay! I've been chomping at the bit to see pics of that car. But sorry to hear about the other parts. I can re-face a fuel gauge for you to resemble a factory tach almost perfectly. This would be a similar process to the silk-screening that the factory used but only with a toner product that actually is more durable. (This is not the decal that I normally sell) You would just need to use the guts from a 78 Corvette tach to make it work properly. Here's a sample of the tachometer with the correct typeface if you're interested.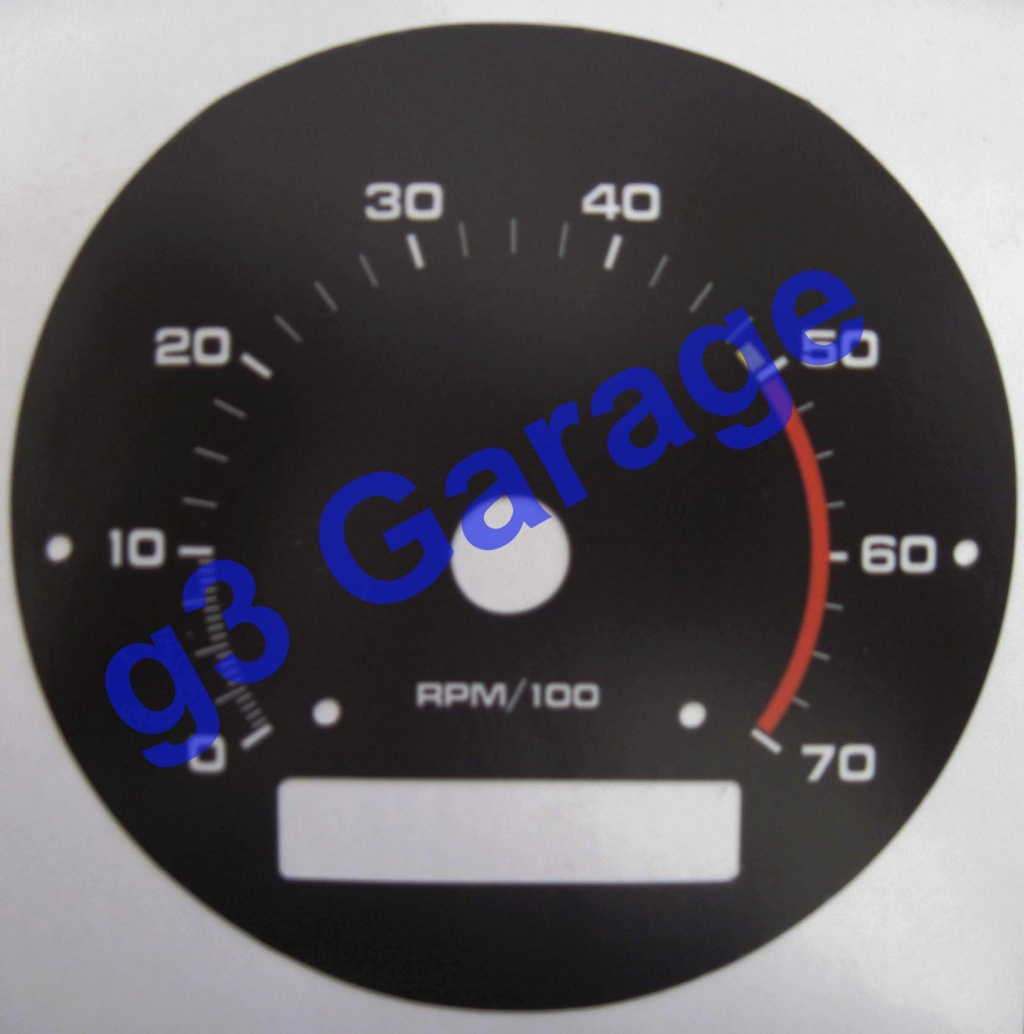 g3chevy / Mr Pontiac

Donating Member





Street Cred

: 33



Oh my god. I hope you can find new parts to replace the lost ones. Fire has always been one of my worst nightmares.
I restored a 1958 chevy belair for a friend. It took more than 3 years and the car was near perfect, however some a hole torched the shop it was in( not mine) and the belair and his Big Block 68 vette was burnt up. Even though he was insured, the Lost could never be replaced. God luck to you.

Hs1973

G3GM Enthusiast





Street Cred

: 14



Thank You for your concern, the car itself is fine, some of the interior trim, console top, beautiful cluster with correct restored tach, dash bezel. All original door panels inside the car. Nos dash pad was with me as was the NOS red steering wheel. Grateful the restored 1956 Ols suoer 88 convertible was not in there, and the 1955 Bel Air with LS drive train from 06 Tahoe, and the Art Morrison chassi. God was Good that it wasn't worse. Mitch

Mitchell Murphy

G3GM Member





Street Cred

: 7



I wish i could help you find new trim. But unfortunatly im in Europe, and here lagunas are rare as hens teeth. Malibus and chevelle was plenty full 20 -30 years ago. Now they are all gone. My chevelle is the only 75 alive here. I know of 2 other 73 and thats it. I hope you come out of this and find what you need. Good luck to you.

Hs1973

G3GM Enthusiast





Street Cred

: 14



Similar topics
---
Permissions in this forum:
You
cannot
reply to topics in this forum