454 wagon

G3GM Newbie





Street Cred

: 0



USBODY SOURCE is one the worst place out there to buy Glass work from and you more than Likely will wait much much and much longer than that 3 to 5 months

___________________________________________
1977 Chevelle SE x2
One Mild original
one Wild NON original
Anthony

Limey SE

Management





Street Cred

: 97



I purchased and installed one years ago. It comes in a huge box with no instructions, and no tech support. You just have to figure out how to install it yourself. That being said, it actually did fit quite well and lined up with everything.

S3TPI

G3GM Member





Street Cred

: 0



Limey SE wrote:USBODY SOURCE is one the worst place out there to buy Glass work from and you more than Likely will wait much much and much longer than that 3 to 5 months
although you may not be wrong, i am not aware of a single other source of fiberglass for these cars.
a couple years ago i bought a flat hood and front bumper and after talking to the guy after waiting 6 months i ordered a second set of hood, bumper plus fenders.  i know ill eventually want more since i own 3 G3s at the moment so i wanted to start that clock asap. i managed to pester him enough that i got my first hood and bumper after almost a year of waiting, but i havent heard a word about the rest of the stuff.  
that said, fit and finish is adequate. i havent done any prep or paint yet but it all fit ok and all the dzus stuff worked out.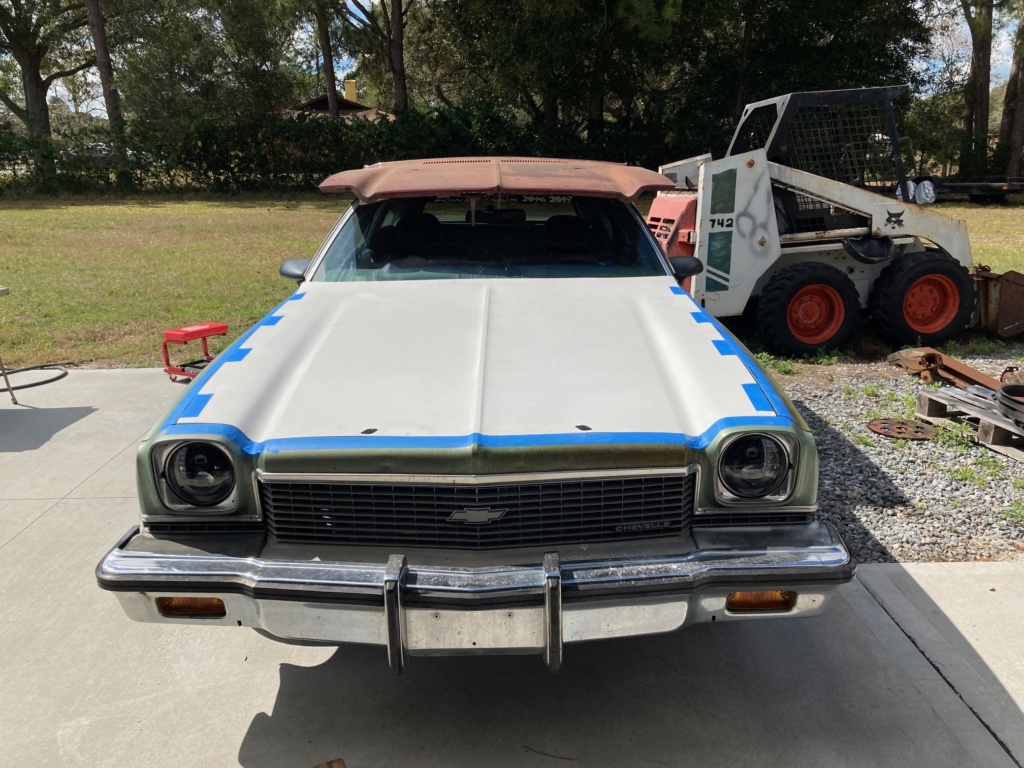 TrendSetter

G3GM Newbie





Street Cred

: 0



also about 15+ years ago i bought a laguna slope nose for my other car. it was the red 25.5 car that made its round on the net a while back.  that nose fit fine, bolted on without issue and didnt have any major flaws.  i would have happily gotten another except i prefer the '73 malibu' nose look the green one ^ has

TrendSetter

G3GM Newbie





Street Cred

: 0



VFN Fiberglass dot com Addison Illinois Doors, Hoods, 75 76 Laguna Front (complete fenders and nose)
Glasstek dot com Naperville Illinois ( stock glass hood and 4" only )
Fibreconcepts dot com <<--- Only hoods so far Pennsylvania

___________________________________________
1977 Chevelle SE x2
One Mild original
one Wild NON original
Anthony

Limey SE

Management





Street Cred

: 97



Similar topics
---
Permissions in this forum:
You
cannot
reply to topics in this forum