Hi.  I have so many nuts, bolts and screws lying around but Im a bit lost on what to use.  Im trying to put on my stainless drip rails around the doors.  And on top of that would go the weatherstrip channel.  Stainless gets mounted first.  If I remember correctly, two different types of screws were used to secure the trim.  Im looking at some of the screw head marks on the stainless and they are quite small.  As for the weatherstrip channel, I think they use all the same screws at all locations.  
Can anyone confirm or point me in the right direction as to what screws to use and where?
Here are the two styles of screws but I think I also need a third style for the stainless.  I BELIEVE  the screw on the left is used all along the black weatherstrip channel.
Any help would be greatly appreciated.  Or if some actually has their weatherstrip and or stainless off, could you please take a look?  Thanks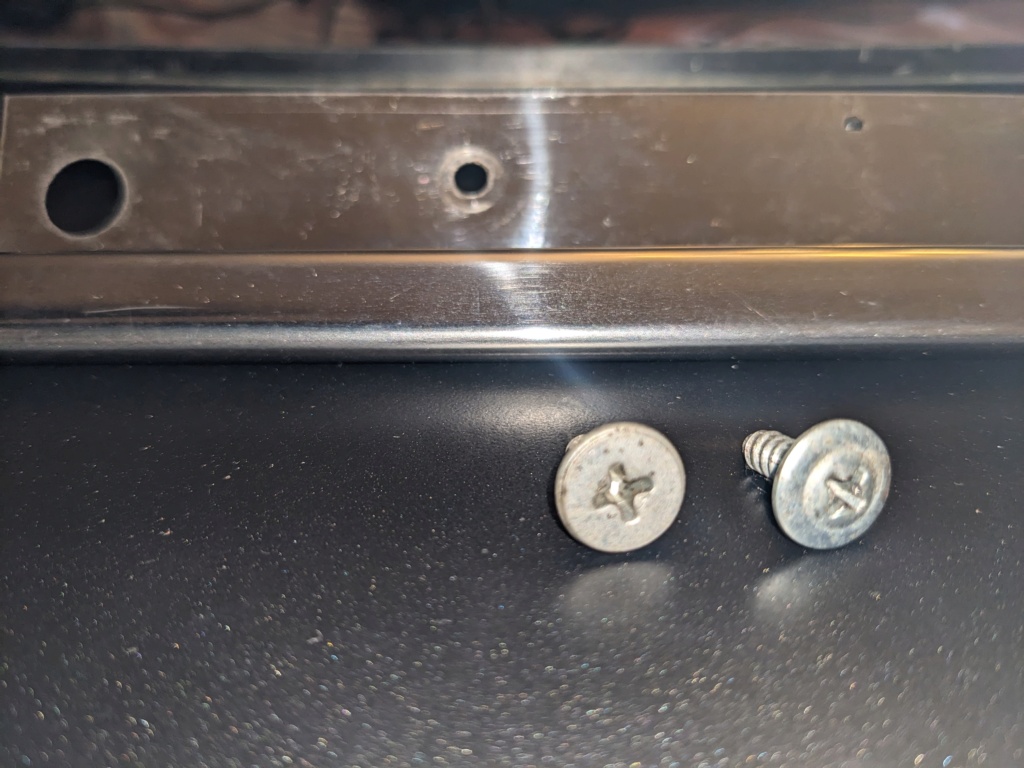 Joe73

Donating Member





Street Cred

: 80



Joe I took a look at mine and unfortunately, I cannot see any screws without removing the weatherstripping, I pulled it back some and couldn't see any.

Also, The interior piece you need. Is yours missing or just looking for better?

73ss

G3GM Enthusiast





Street Cred

: 11



Thanks for the reply.  I have all my stainless, weatherstrip channel and weatherstrip installed.  Came out excellent.  Only issue I found was that the push pins on the ends of the Metro moulded weatherstripping are a bit small in diameter.  So I matched the pins with my original ones and they are smaller.  So I'll just pic up a new set for that.  BTW, the push pins on the door metro weatherstrip had correct sized push pins.

As for the piece I need, I found it.  Some how I pulled a spare piece from storage.  I found my original one and I was good to go.  Im going to do an update on my build thread.



Joe73

Donating Member





Street Cred

: 80



Glad you got it straightened out. I have the original side interior piece from my car but it is very brittle & fragile.

73ss

G3GM Enthusiast





Street Cred

: 11



Similar topics
---
Permissions in this forum:
You
cannot
reply to topics in this forum