Pics of the start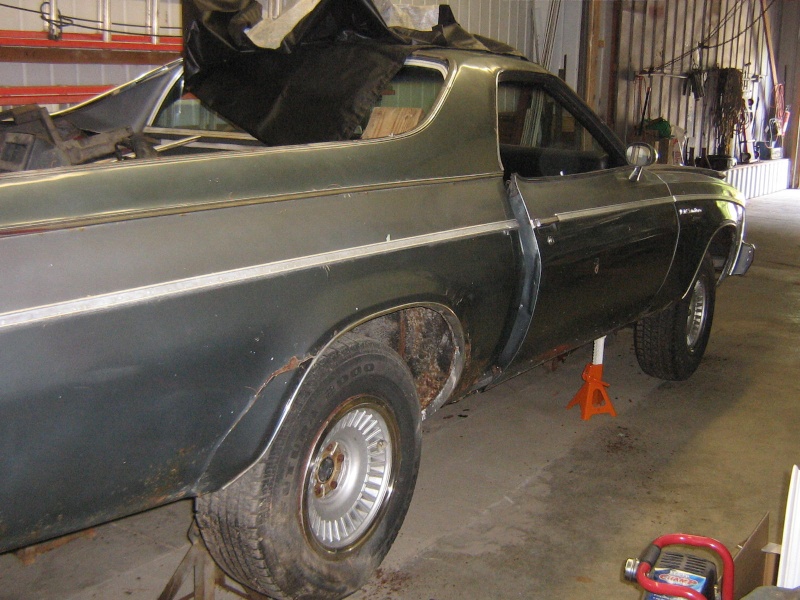 74 re born

G3GM Newbie





Street Cred

: 0



Looks like a great foundation to start with, Love the power lock, windows option, Interior seems pretty good as well

___________________________________________
1977 Chevelle SE x2
One Mild original
one Wild NON original
Anthony

Limey SE

Management





Street Cred

: 97



Other than re-chroming the front bumper, & fixing the wheelwell rot, it looks like a good start. Definitely feasible!
I'm with Limey on the electric stuff. Not a lot of 70's cars had those options, so it's nice to have that luxury & appears to have an overall nice interior.

The Dude

Management





Street Cred

: 48



Thats what sold me on it was the power options,cruise and A/C. Interior isn't bad just needs the old tlc treatment, also going to try my hand at building a custom center console w/cup holders

74 re born

G3GM Newbie





Street Cred

: 0



just to let you know the cutlass ones will fit and make a better one than those of the Chevy version they are wider at the front where you would put cupholders at LOL and have a roll back door already installed as to hide your after market radio in there and not destroy your dash or attract unwanted attention to your CRUK

___________________________________________
1977 Chevelle SE x2
One Mild original
one Wild NON original
Anthony

Limey SE

Management





Street Cred

: 97



See that trim ring on your Monte turbine rim on the rear .Dont throw that away if you arent going to use the rims put the trim ring(s) on ebay they are kinda hard to find.

ant7377

G3GM Addict





Street Cred

: 36



Similar topics
---
Permissions in this forum:
You
cannot
reply to topics in this forum