Just finished up a "subtle" change up on my GP. Since changing to the '73 front end on my '77 Grand Prix, one thing that always bugged me was how far the front bumper stuck out from the car. Coupled with the fact that the factory plastic filler panel was cracked and destroyed, it looked like crap, not to mention you could fish off this ledge of a bumper. I measured the distance from the header panel to just where the chrome started on the bumper.......6 inches.
[img]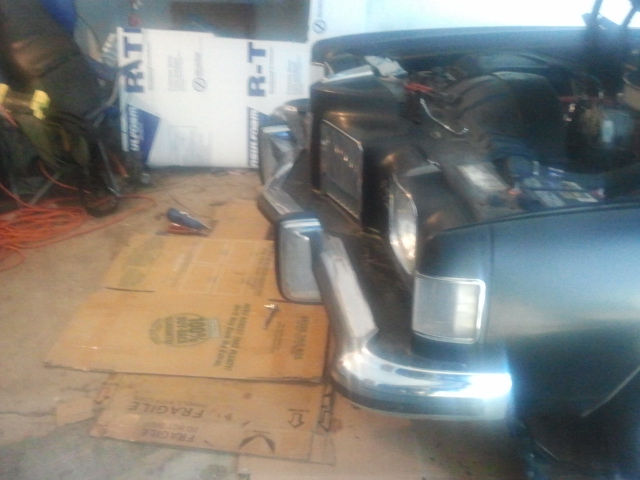 [/img]
[img]
[/img]
So, I decided to tuck the bumper in a little bit. I collapsed the "5 MPH" bumper shocks, and removed the cracked filler panel. There was a nice flat piece of sheet metal under it that I smoothed out and hit with some black paint.
[img]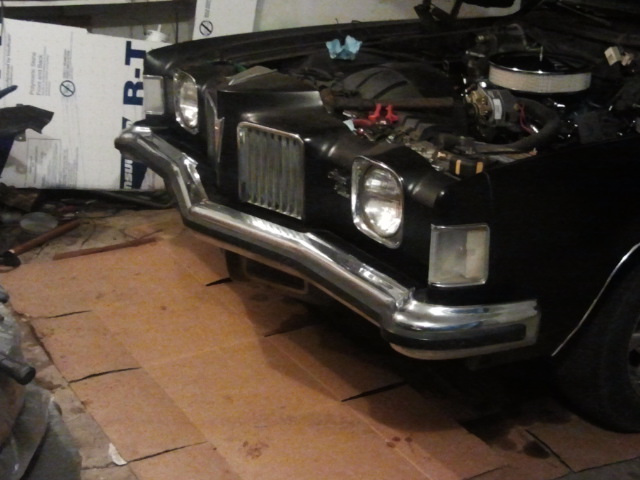 [/img]
[img]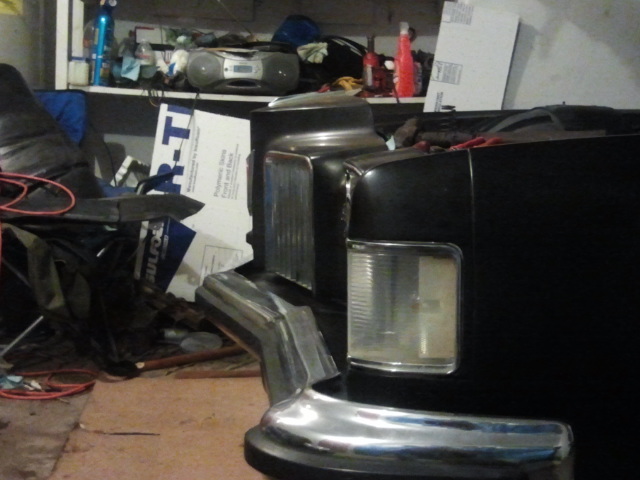 [/img]
[img]
[/img]
I like the new look, it's a subtle, yet noticeable change. Tucked it in about 3 inches. The illusion is that the car is about 2 foot shorter, which I like a lot. It really brings out the grilles, before the relocation you could barely see the lower valance, now there is a nice continuation of the grill. Enjoy the pictures!
Thanks,
Jesse

Sleddogg

G3GM Member





Street Cred

: 2




Tom77

Donating Member





Street Cred

: 9



Excellent, looks great !!!

Joe73

Donating Member





Street Cred

: 80




1973 454 MONTE

Donating Member





Street Cred

: 36



Looks good! Lets see it from the side profile (whole car)

ant7377

G3GM Addict





Street Cred

: 36



Thanks!
I am waiting on some mail order parts to arrive, once they do I will back it out and get some side photos. Just not driveable at the moment until the FedEx guy gets here

Sleddogg

G3GM Member





Street Cred

: 2



I think many of us would prefer tucking the bumpers in a little. How did you "collapse" the bumper shocks? They're under pressure, right?

Mcarlo77

Donating Member





Street Cred

: 77



The shocks are under pressure, but not (at least in my case) under a tremendous amount. I honestly wasn't sure about doing it for a long time. I met some guys that did demo derby years ago and the rules apparently require that the bumper shocks are disabled. They said to drill two holes, one in the rear section of the shock and one in the smaller front portion. They told me that on the older cars the rear portion will leak a good bit of stinky oil, and the front will leak a small amount of stinky gas. I guess the newer cars have some sort of foam material. They then drill another hole through both tubes and put a grade 8 bolt through them both to stop them from expanding.
I pulled the bumper off, geared up in gloves, face shield, leather coat, and steel toes boots. I felt like I was preparing to go jousting
I drilled a hole in the rear section....nothing dramatic..a small hiss and oil dripping. The front section had a more pronounced hiss (although less than dramatic) and a small amount of spraying oil. That was that.
I can only describe how my shocks reacted....a different model may be totally different. I honestly can't recommend anyone try it, simply for the safety aspect.
However, if someone was to try it, be aware that it's usually not just a matter of moving the bumper in, you usually have to trim/remove/fabricate filler panels or other little unforeseeable thingies that always seem to pop up.
The demo guys I spoke to claimed they did this on hundreds of bumper shocks with no problems. But they crawl into cars and crash into other cars for fun....
Overall, I am happy with the result, however, if I bump into something at 5 mph or less, instead of the shocks absorbing the force, it will now be transferred directly to the frame. Lets hope for no slow speed collisions...of course anything faster, the shocks scrub off a little of the energy, but the brunt of it still goes to the the frame.......
Take it easy,
Jesse

Sleddogg

G3GM Member





Street Cred

: 2



---
Permissions in this forum:
You
cannot
reply to topics in this forum