+42
dine73ss
77mali
Hawk03
clanceman427
marks454ss
jerry46765
Limey SE
73guna
dhw3971
Dinomyte
driveit
dynchel
thatfnthing
ratnfested
1973montec
alowerlevel
Hs1973
Joe73
BOSS75
magic marouke
Wallyuph
BK-75
Dead Man
1973 Buick Century
Tom77
Brainstain
orange Juiced
Mcarlo77
BigSythe
2fat2fly
Famstyle
badtemper44
alive 75
texan01
ant7377
JB2wheeler
jurgenday
WyldeBill66
77ElClassic
74MonteCarlo
oldstofty
1973 454 MONTE
46 posters
Page 5 of 5 •
1, 2, 3, 4, 5
Current project
" />
" />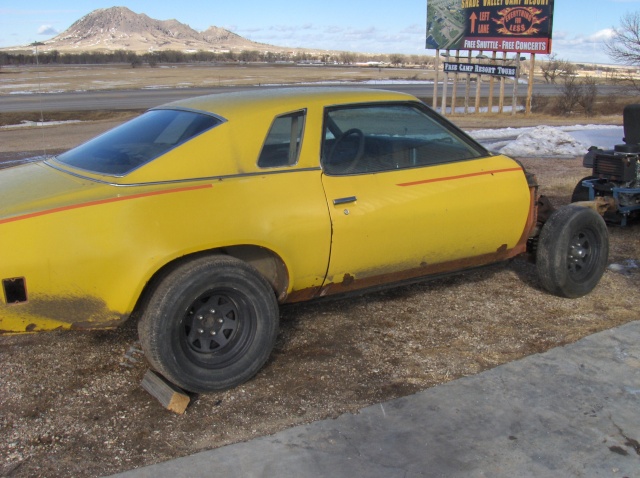 " />
" />

Laguna Budman

G3GM Enthusiast





Street Cred

: 9



Good looking Chevy's guys! Here's to everyone completing them
Good Luck

77mali

Donating Member





Street Cred

: 62



Last edited by dine73ss on Mon Mar 07, 2016 9:16 am; edited 2 times in total

dine73ss

Donating Member





Street Cred

: 2



clanceman427 wrote:Well I didn't know this thread existed until now, so here's my addition.  This is a cool thread BTW, great cars here!

Me too.  Joining late:
(Robert McGaffin photos):
These were handy, since we ran a couple NMCA meets last year (both Norwalk and the World Finals in Indy):
Super Chevy/Hot Rod/Popular Hot Rodding/Chevy Muscle feature (linked in signature below)
K

Keith Seymore

G3GM Member





Street Cred

: 11



Laguna Budman wrote:

" />

" />

" />
Ok, I am going to need more info on this one... Do you have a build thread. I love the stance.

mikidymac

G3GM Member





Street Cred

: 0



Thanks for the compliment.

I have 2" drop spindles up front with 18X8 rims and Hankook Ventus ST 245/45/18. Rear I went with 2" drop springs and 18x10 rims with Hankook Ventus ST 295/45/18's. Tires now are different on the rear than the pics. I needed to fill up the wheel well a little more.

Laguna Budman

G3GM Enthusiast





Street Cred

: 9



This is my '75 Elco project, which hasn't been out on the road yet.  New wheels & tires since this pic was taken.
It was intended as a daily driver, so I wasn't too fussy with the body work, and painted it myself.
It has a Currie 9 inch Ford rear end, TH400 trans, and a 507 Cu In Caddy up front.
And the radio works good !
There's a huge snow drift in front of the hangar it's in right now, but it will melt off this week, with the few days of warm weather.
Here's a pic from 2009, getting sand blasted.....
I tell people it's just a 305 Chevy, with fresh paint on it..

pila

Donating Member





Street Cred

: 43



Page 5 of 5 •
1, 2, 3, 4, 5
---
Permissions in this forum:
You
cannot
reply to topics in this forum